Touring Japan - Lost in Translation? Or Just Lost?
June 10, 2007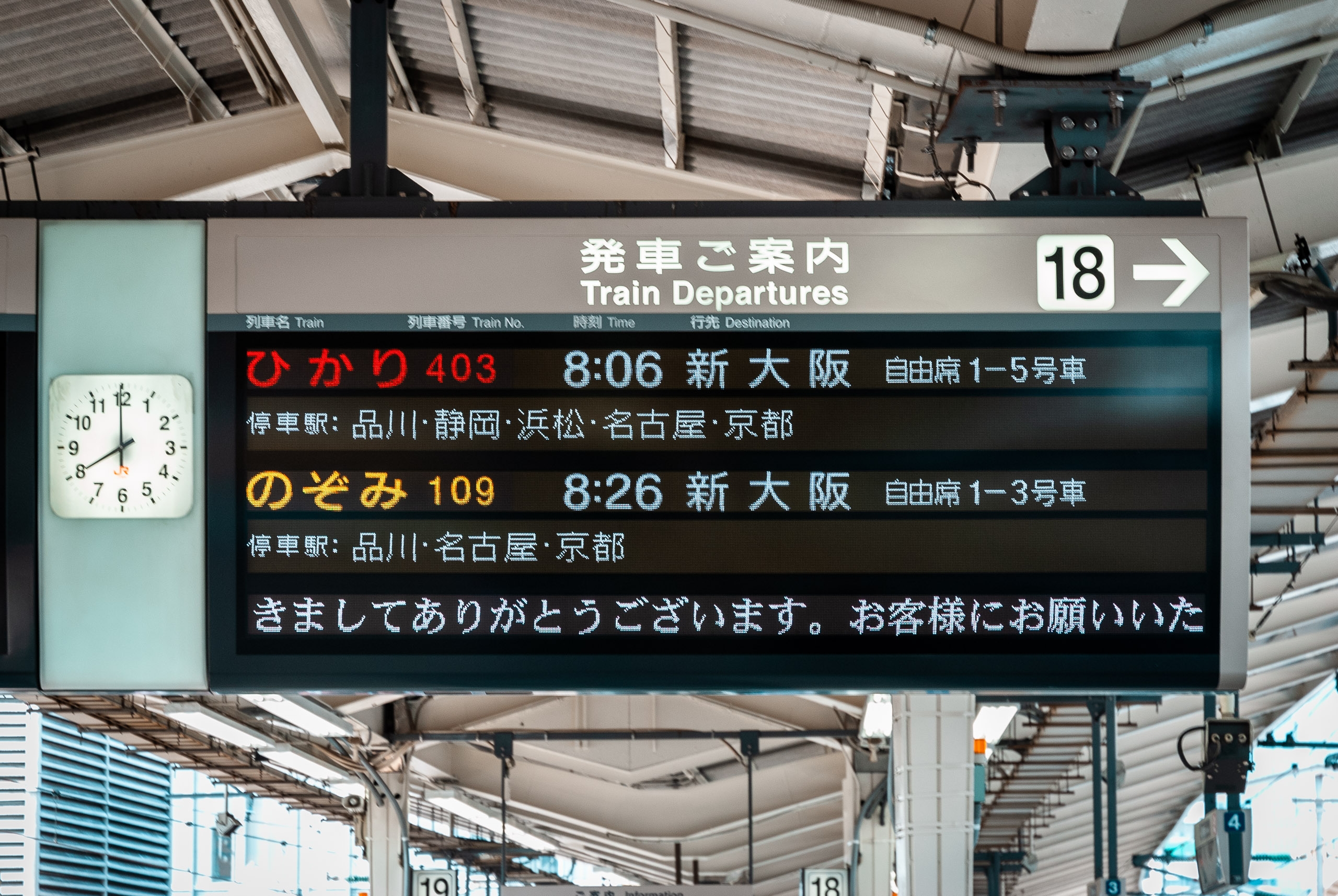 At the Shinkansen Station in Tokyo
Before I went to Japan, I was told that it can be a real challenge to get around because outside of the hotels, very little English is spoken and many of the critical street signs, transit instructions, etc. aren't written in western characters or were translated.
I actually found this not to be the case. With a little bit of patience, its quite easy to get around. The subway system in Tokyo is second to none, and the train systems are intuitive, easy to use and inexpensive. Contrast this to the BART in San Francisco where I often see foreign travelers in near tears trying to figure out how to get to Union Square from the Airport. (Note: the picture above is intentionally misleading, wait 20 seconds and an English version appears depicting train arrival times and other important information).
Perhaps even more important is how wonderfully friendly the Japanese people are even to total strangers. If you stare at a subway map for more than 90 seconds, its very likely that someone will approach you and ask to help, even if they speak very little English. You can stop anyone on the street and they will do their utmost to be helpful, often walking you to your destination if their English isn't sufficient to give instructions. At the Shiodome office tower, I asked the security guard the location of the ATM (very few ATM's at the moment accept US-based cards). He called someone up to cover his post, then walked me a block and half outside his building to the location of the ATM, then thanked me for asking.
When you walk into a Starbucks, everyone in the store greets you, "KONICHIWA!" and one or more staff will run up to you with a menu and take your order, which will be put on a tray and taken to your table if its not "to go." (Aside, there are no trash cans in Tokyo. If you leave Starbucks with a coffee cup, you'll likely have it with you until you find the next Starbucks, which, just like in the US, is not very far). When I checked out of the hotel in Tokyo and from the one in Kyoto, all of the bell staff lined up and bowed as I rode off in the taxi. The funny thing is all of this comes across as very sincere, and not gimmicky like it can be in the US. Spend a week in Japan and you will be spoiled. Its like the whole city is a big Four Seasons Hotel, and somehow I'm the guest of honor. Speaking of luxury hotels, we did spend a moment at the 40th floor bar at the new Ritz Carlton, but it was 3,500 Yen just to be seated and the drinks went up from there. We enjoyed the view and went back to the street and grabbed a beer on the sidewalk.
I've only been in Hong Kong a few hours and don't yet have an impression, but everyone seems very friendly and engaging so far.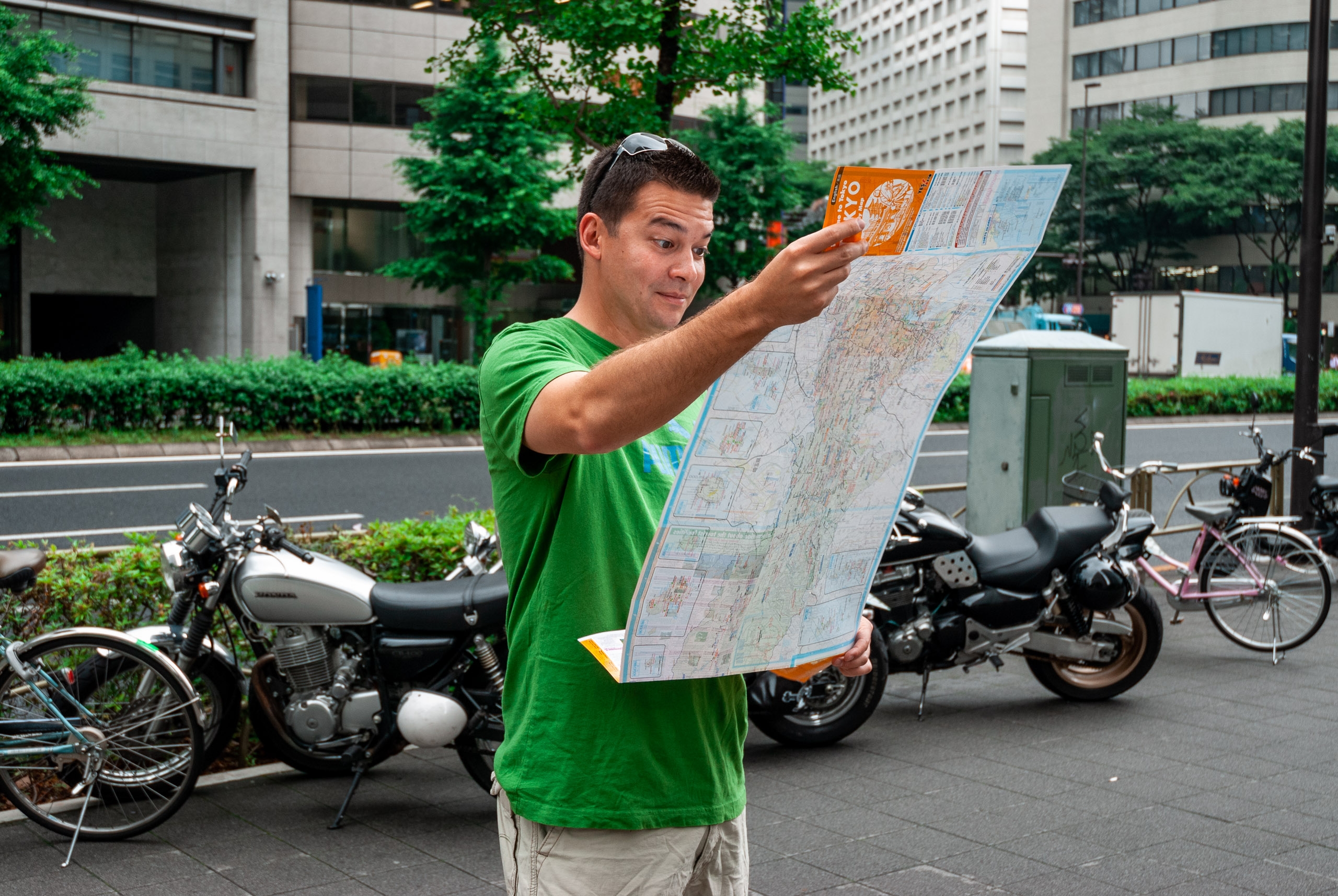 Matt reads a map