Touring Japan - Kyoto
June 13, 2007
Today I rode the "bullet train" from Tokyo to Kyoto. They don't call it "bullet", though. I guess that's too violent of an image. Its a "high speed" train, or "shinkansen" as its called here. High speed indeed. 300 KM/hour. By the way, checking out of my hotel this morning, I was surprised to learn that the building had both an international ATM (which is key as Japan is mostly cash-only) and a Starbucks. The coffee is better than that they serve in the hotel, and breakfast for $5 is certainly better than the $25 hotel version.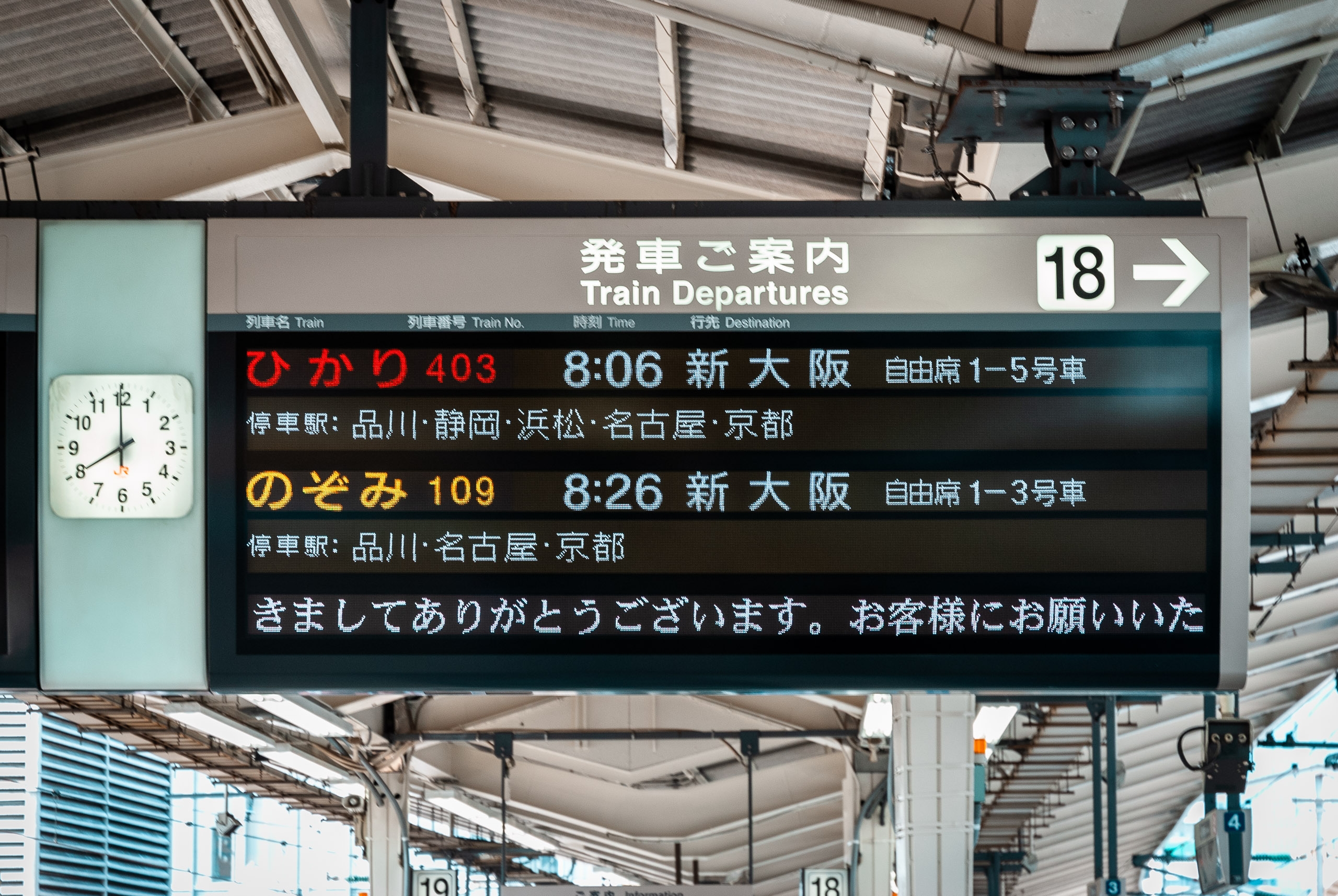 The Rail Sign in Tokyo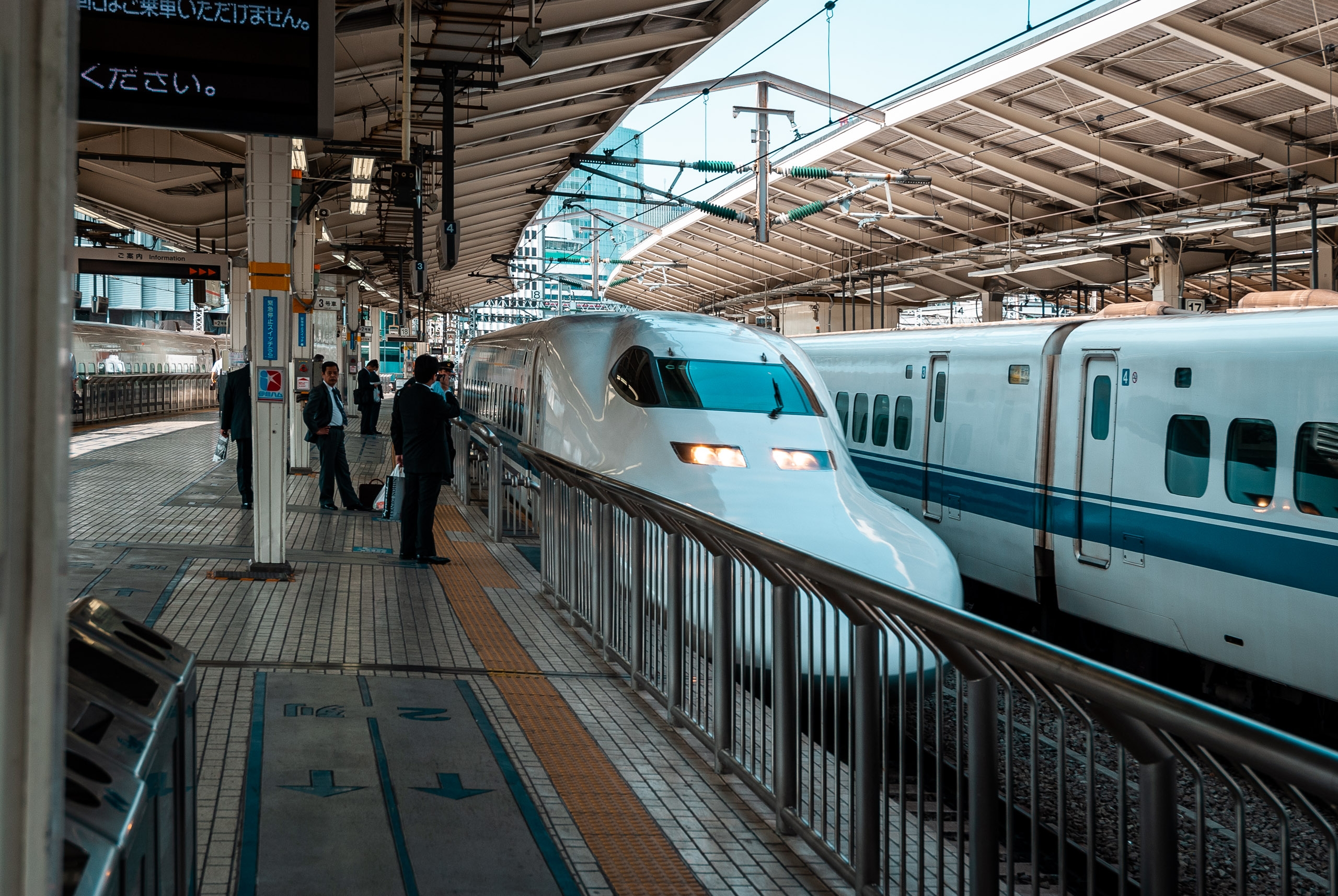 The Shinkansen to Kyoto
Kyoto is a fascinating place. When you think of ancient Japan, these are the sorts of images that come to mind. This was the ancient capital of imperial Japan and it shows with countless temples, shrines, castles and other monumental structures. Its also notable that this town was largely spared by the Allied bombing campaigns during World War II and thus boasts the highest number of truly old structures. In fact, at one point Kyoto was a prime target for the Atomic bombing campaign, but was removed from the list because it was "too pretty." Considering the number of UN-designated World Heritage sites that exist here today, I would agree. I made it to three spots today (pictured) and plan one more tomorrow before heading back to Tokyo to catch my flight to Hong Kong. This is the only time in Japan that things felt "touristy", but not in a bad way as there's plenty of good things to see.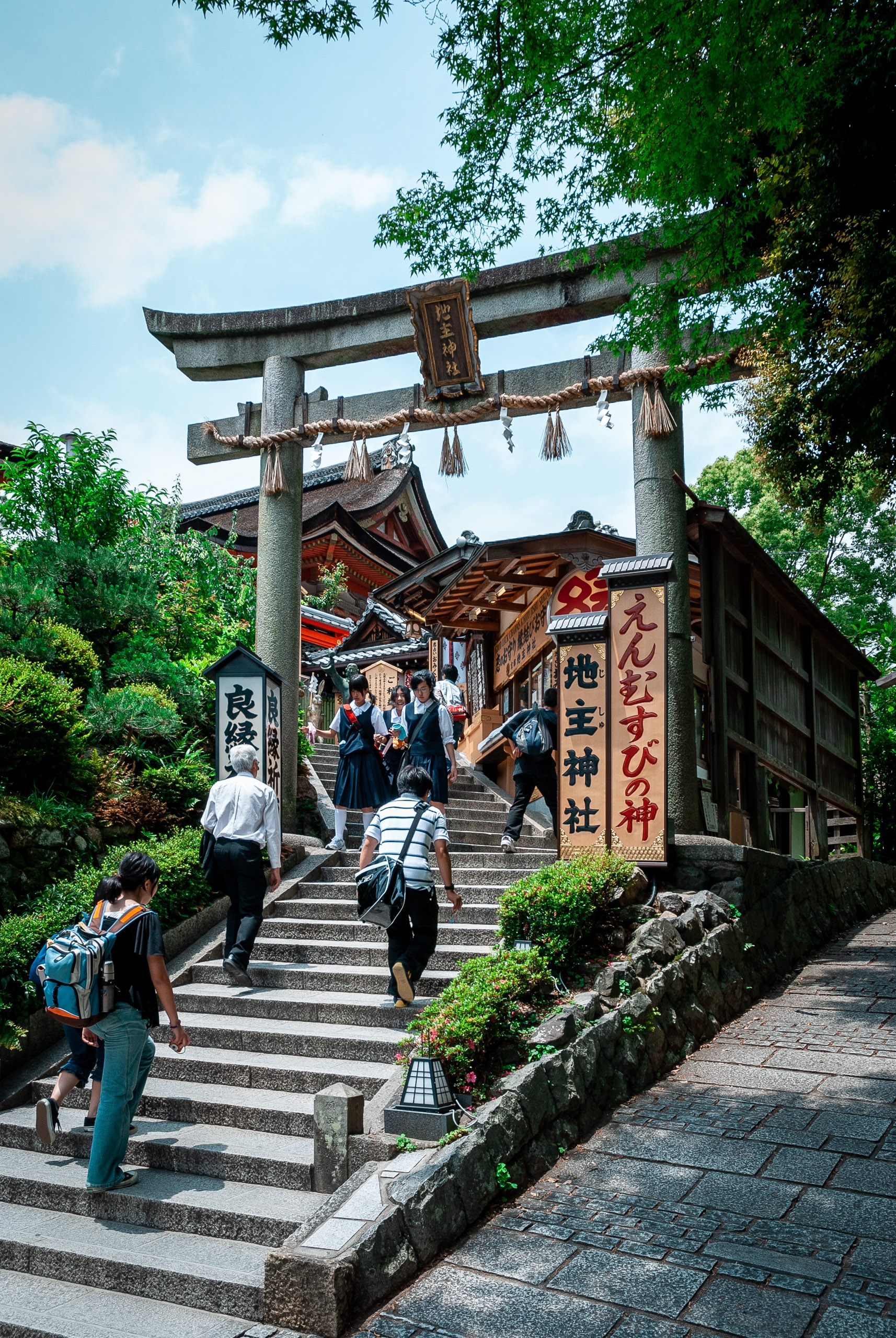 I thought it was odd that all these monuments and landmarks were surrounded by so many toy stores and candy shops. However, when you see the sheer number of schoolchildren shipped in to view the sights, you realize why that's such a good idea.
It should also be noted that the new Hyatt Regency here is quite nice. Because the hotel was full, they bumped me up to a room that's bigger than my house, and has its own patio overlooking its own garden. They also treated me to a complimentary spa treatment for my "trouble", which was perfect after hiking up and down and all around in the muggy heat. I'm starting to think they believe I'm someone else...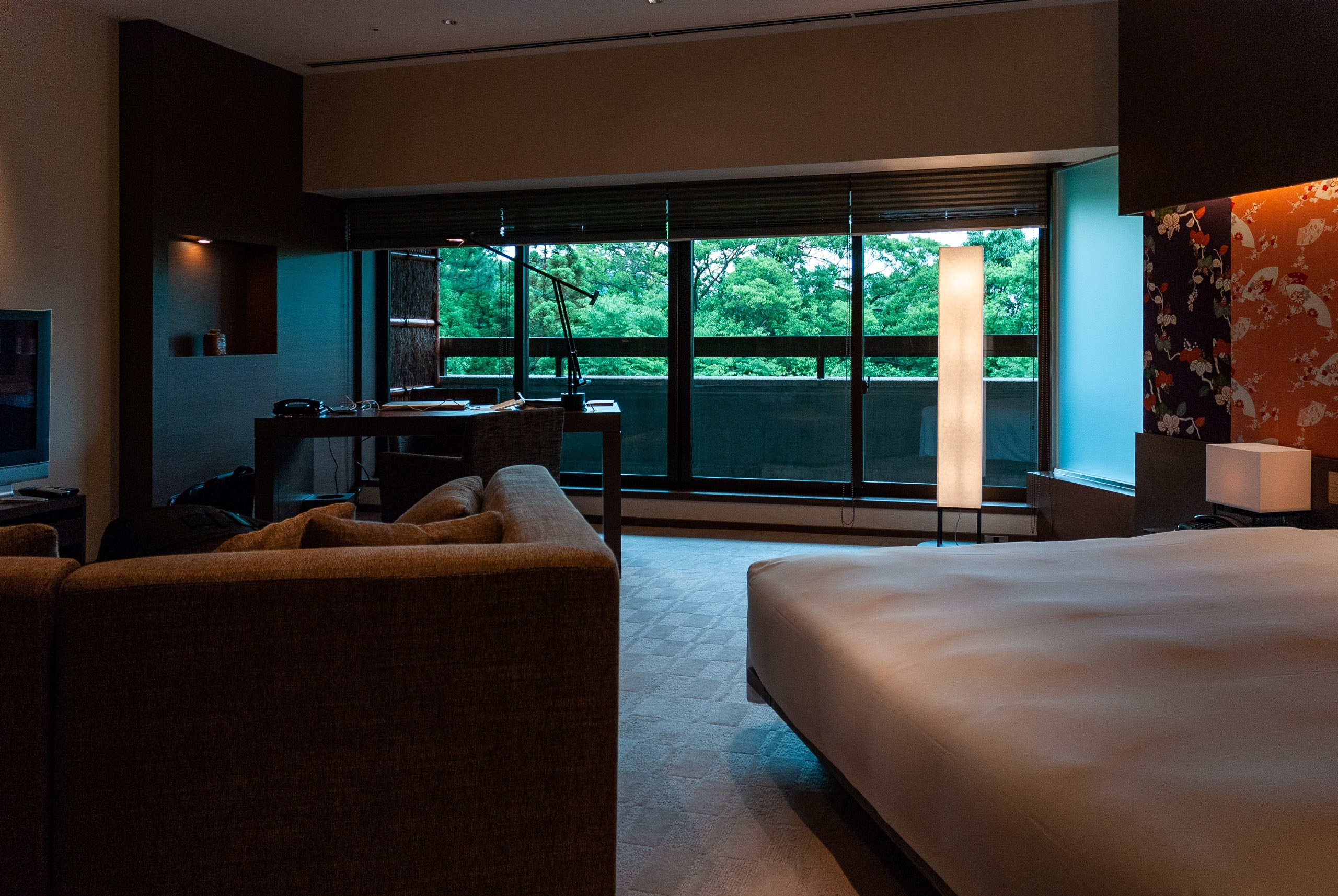 The Suite Life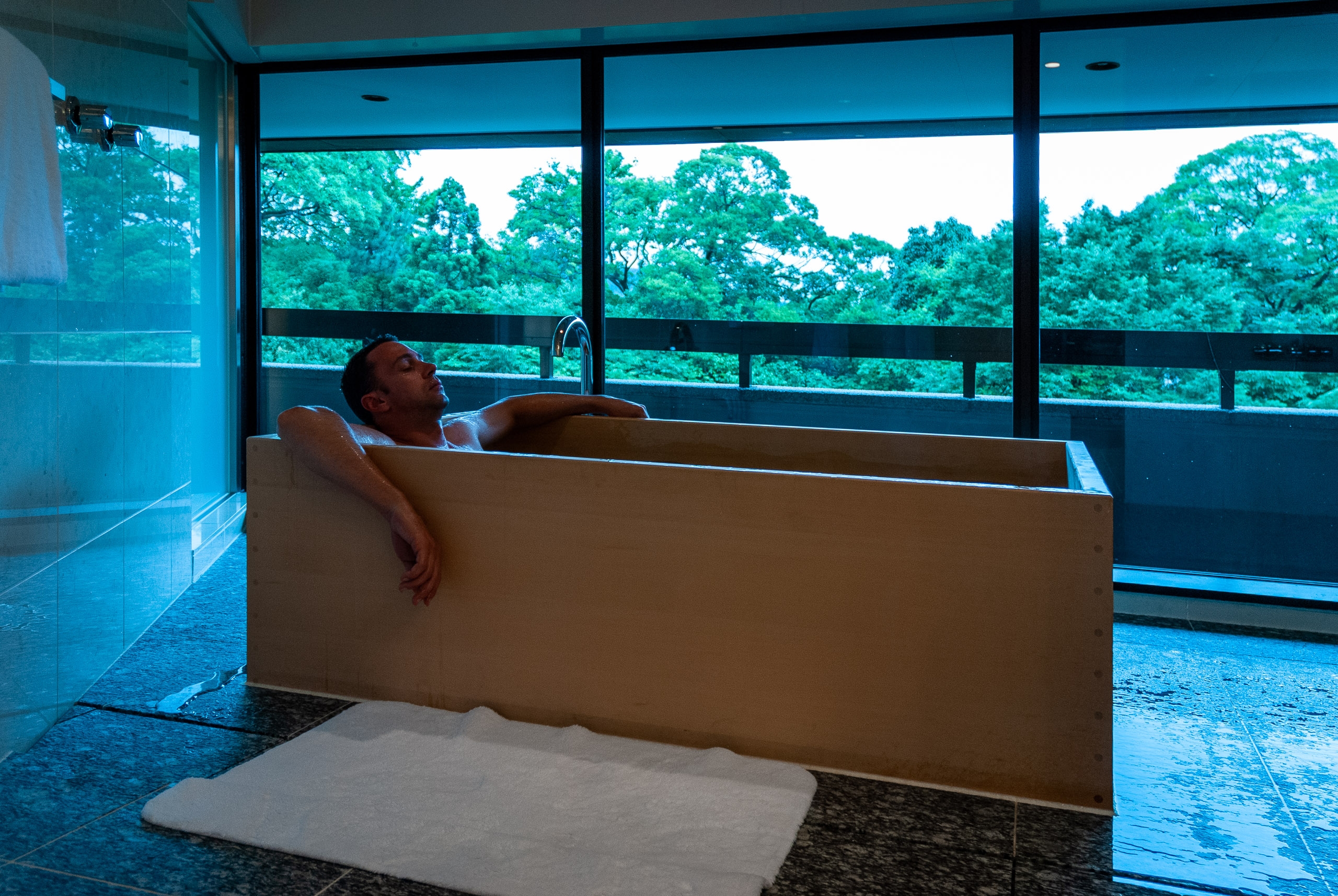 Ah, relaxation...
As tomorrow is my last day in Japan, I thought it worthy to mention what terrific hosts the Japanese are. The hospitality at times is almost overwhelming, but truly enjoyable. I should also thank Joyce Nishimura and Sam Matalka for being such gracious hosts and tour guides. The shabu shabu was excellent.
Finally, chicken served Way #102: club sandwich (cooked, served with french fries).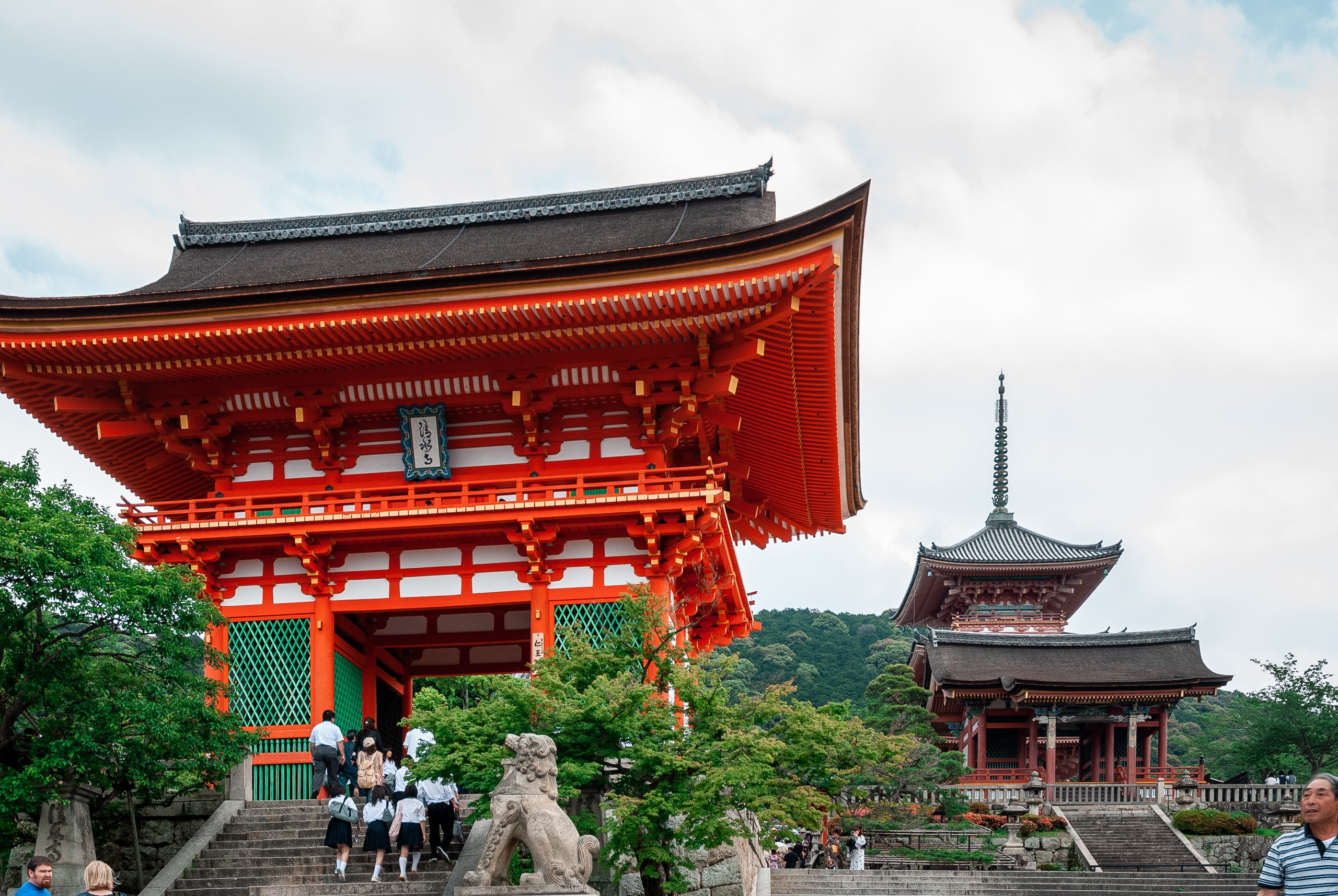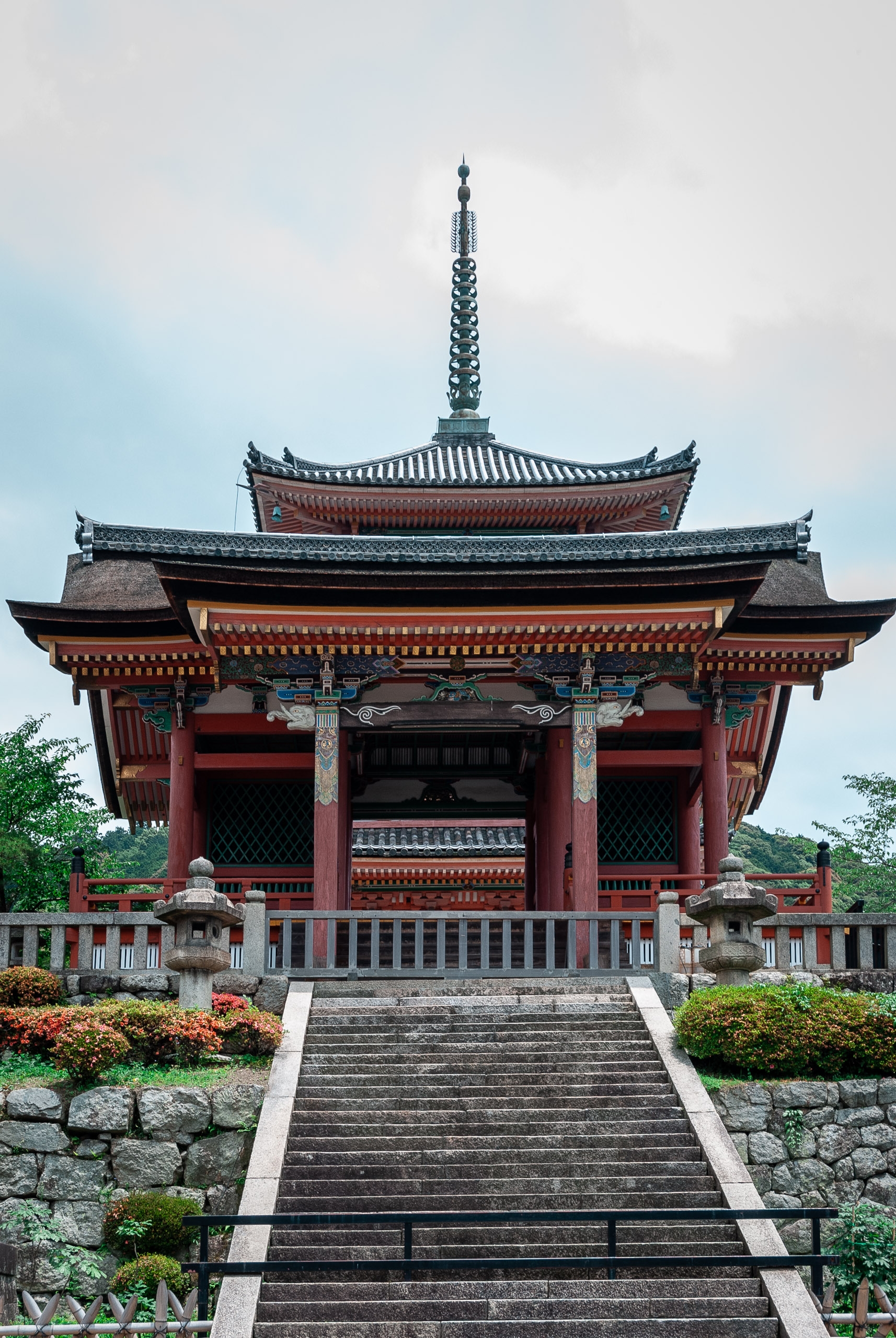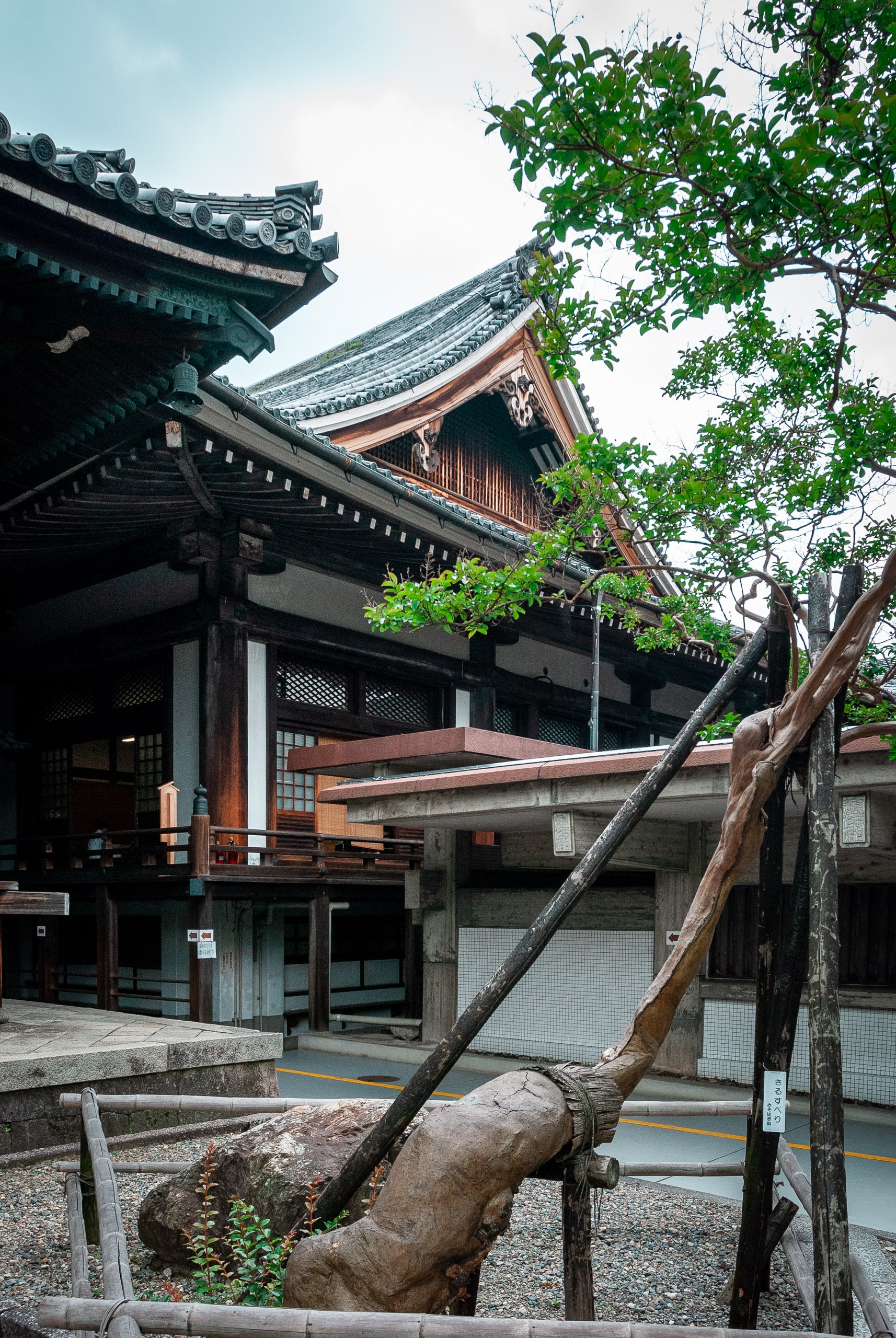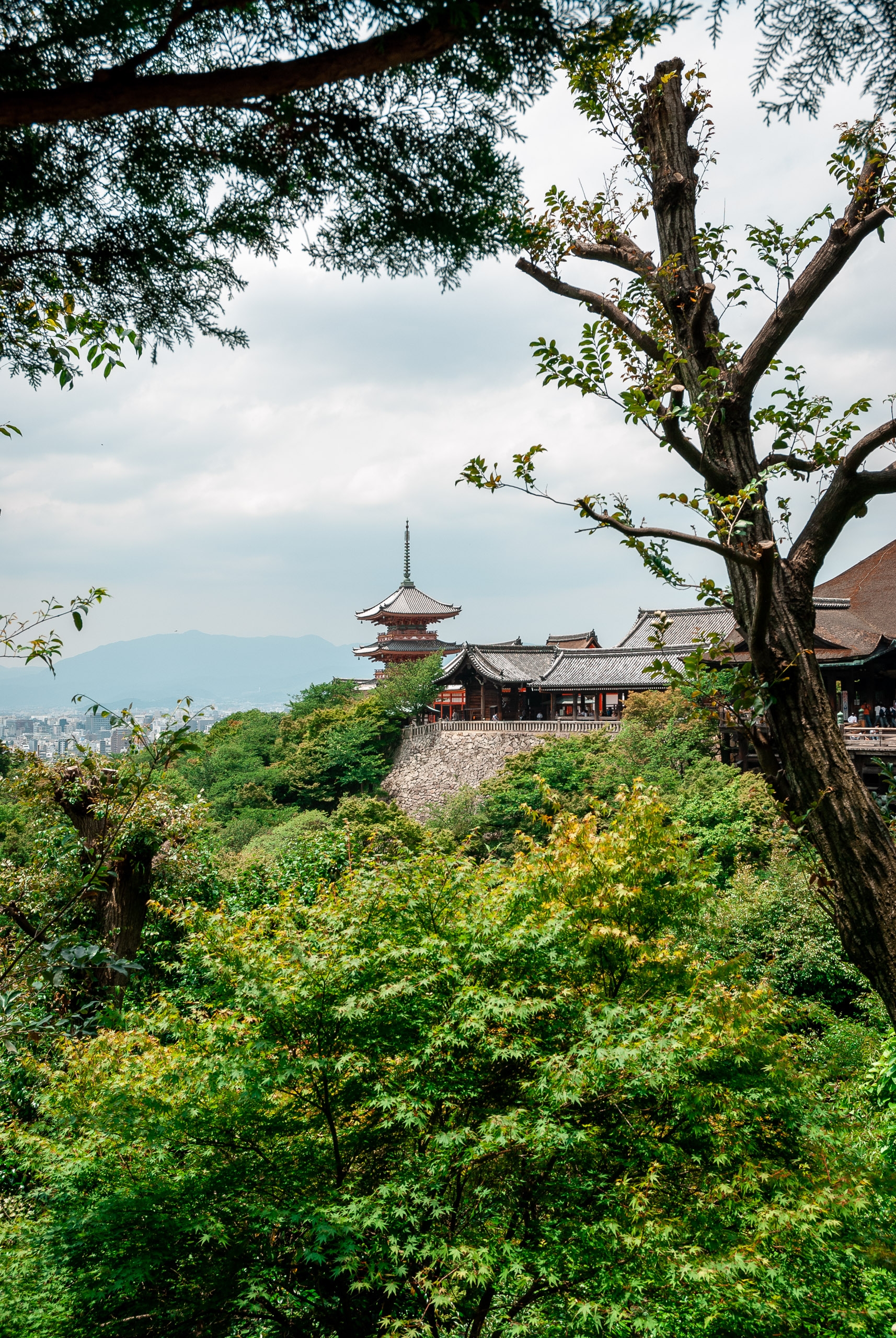 The Temples of Kyoto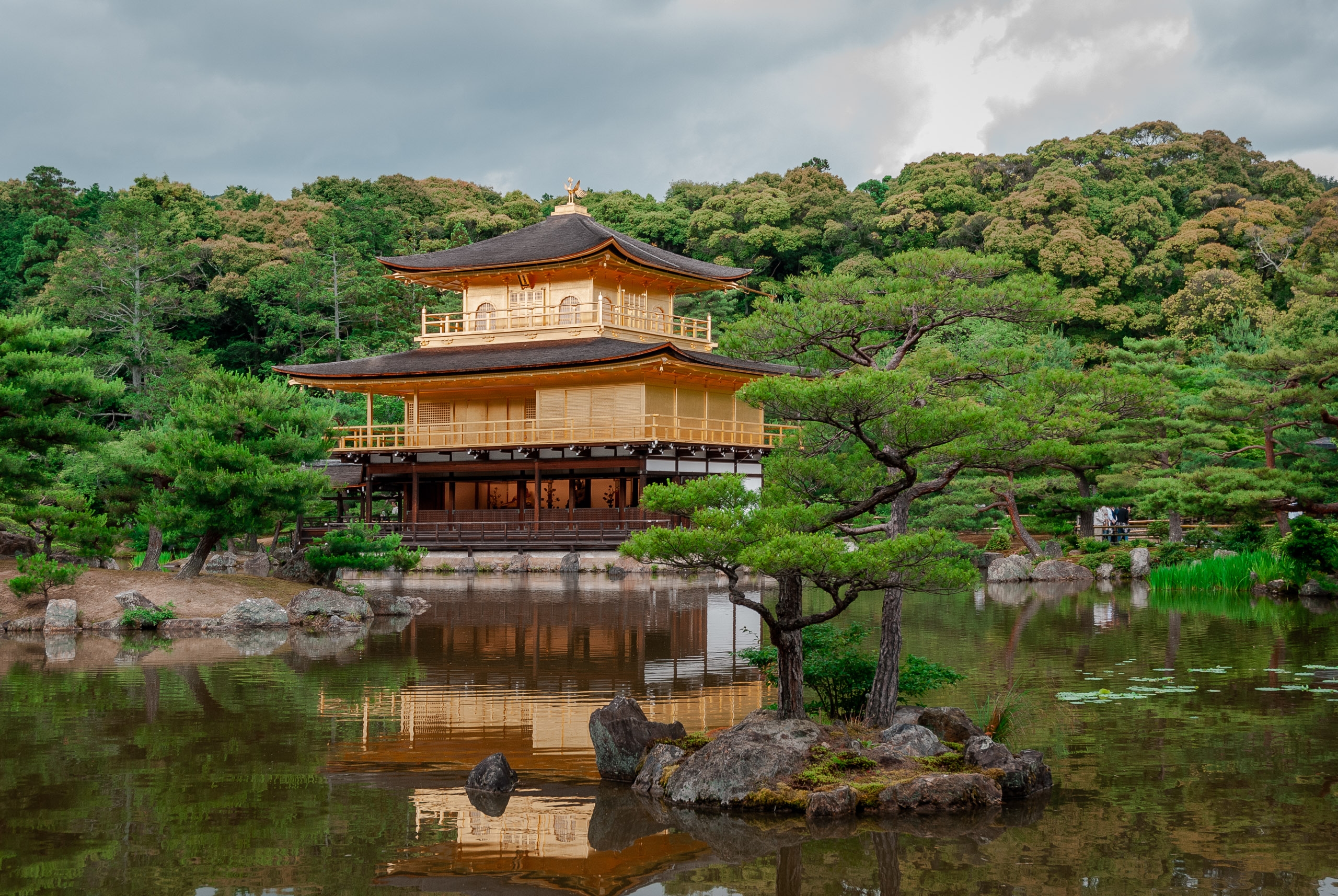 The Golden Temple of Kyoto
Read about the Shinkansen high speed train system.