Touring Hong Kong
June 17, 2007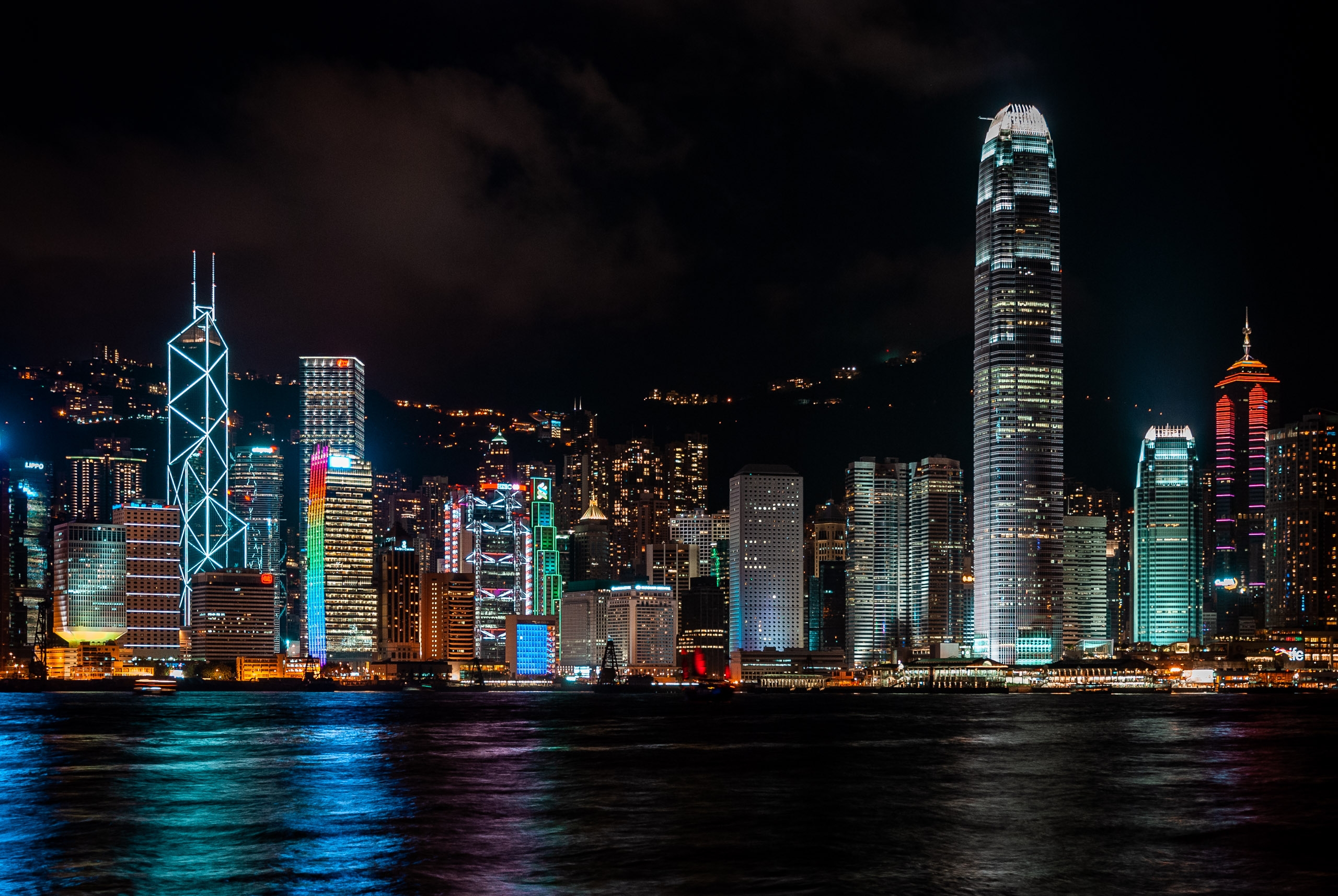 The iconic Victoria Harbor skyline
I've been in Hong Kong since Thursday night. I wanted to spend a few days getting to know the city a bit before writing about it. I've been taking lots of pictures. Hong Kong is an incredibly photogenic place, with its eclectic mixture of modern buildings and other progressive structures. The city is also one of the densest human settlements on earth, which also makes it interesting to explore.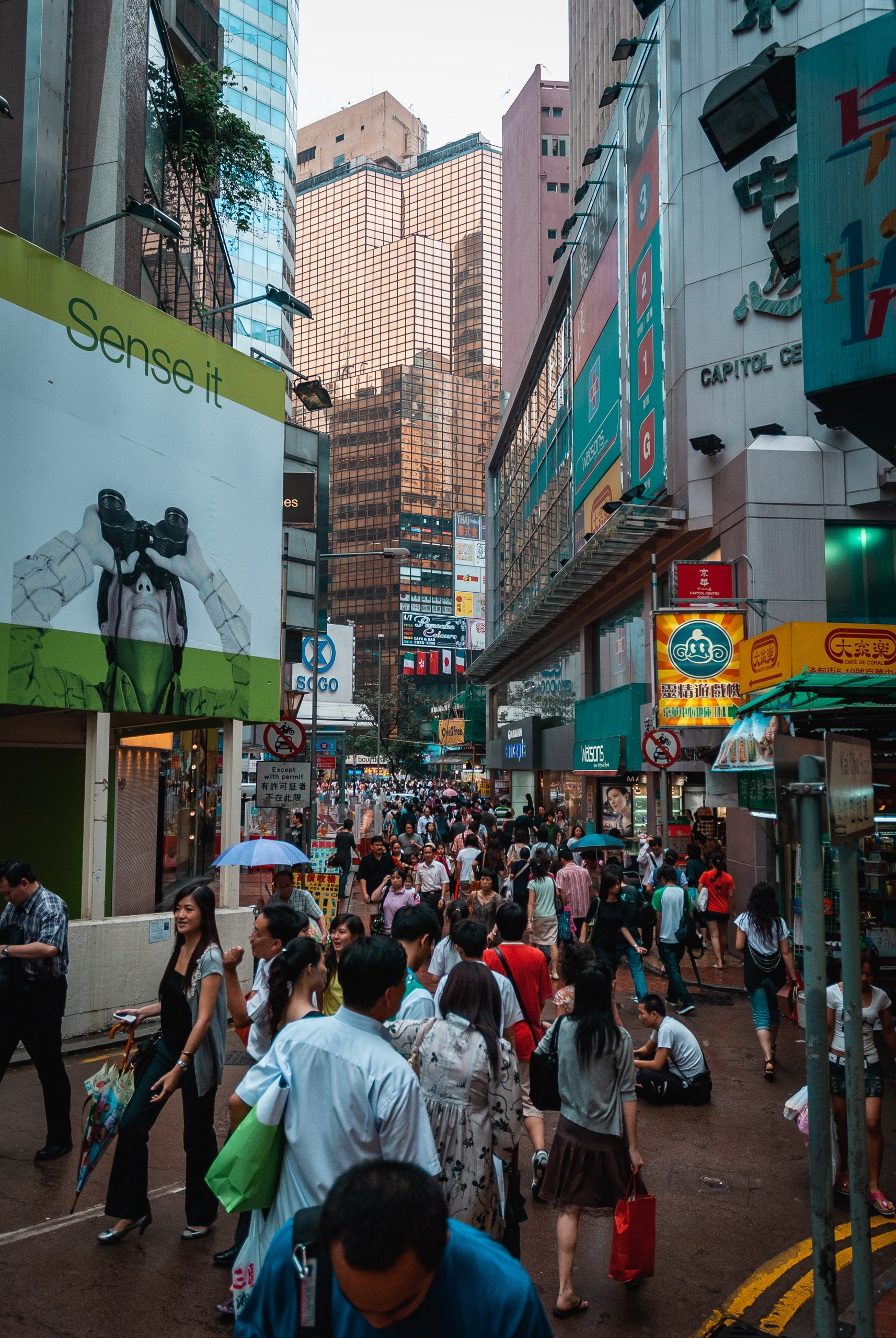 People everywhere...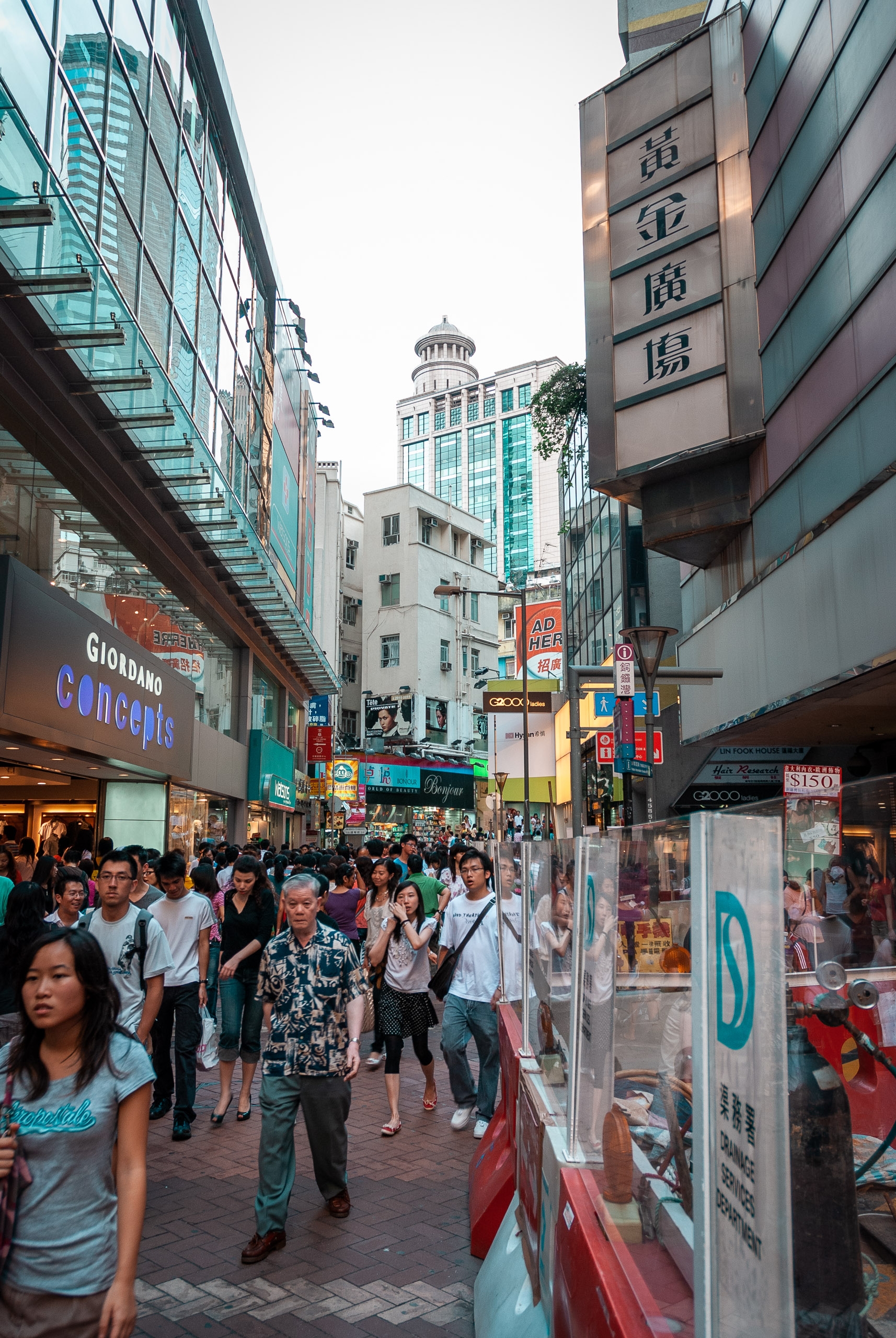 Yeah, its crowded...
Hong Kong is the 36th largest economy in the world. 36 may not sound impressive, but consndiering its size and only 7,000,000 people, its an impressive feat. The wealth in Hong Kong is very evident. There has to be more luxury retail here than anyplace I've seen. I couldn't find the statistic, but some crazily inordinate percentage of the World's Rolls Royce vehicles reside here, 14 of them owned by the famed Peninsula Hotel. By the way, I stopped by Felix, the Peninsula Hotel bar and restaurant designed by rock star hotelier Philippe Starck. On the 26th floor it has amazing views of the harbor, but the most impressive part of the bar was the bathroom. The men's toilets stand in front of floor to ceiling windows overlooking Kowloon. I would recommend only stopping by a for drink, because they're crazy expensive, but be sure to drink enough water to enjoy the view (sorry, ladies).
Hong Kong is a much grittier, pragmatic town than Tokyo. If Tokyo represents the optimistic Star Trek vision of the future, a shiny, technologically advanced and efficient metropolis, then Hong Kong is the Bladerunner version - dark, damp and dirty, with just as many noodle shops but thankfully fewer killer robots.
The people in Hong Kong are warm and friendly, but certainly not overly polite. You'll get mowed over in the subway just like you would in New York. The other thing you'll notice right away is how much more Western Hong Kong is. English is much more prevalent written and spoken, and the restaurants and businesses seem to cater more to Western tastes. Undoubtedly this is due to Hong Kong's years as a British colony until 1997, but also due to a very large and influential expat community (mostly British, Australian and American). I don't know too many of these guys, but my impression could best be summarized as "tossers, sods and wankers" (Google it). Expats are easy to spot. Typically they are:
tubby
disheveled but in expensive clothes
drunk
loud
eager to be flashy with money
accompanied by an improbably hot Chinese girlfriend
So far I've been doing a lot of sightseeing and enjoying the food. The street food in Hong Kong is excellent. The pork buns, noodle shops and pub fare is quite good. Also, the Indian food in the Chungking Mansions is some of the best I've ever had.
Last night I met up with Michelle McKee, BR alum and Hong Kong resident. We had some really excellent Chinese food in Happy Valley and then went to a karaoke bar. We played dice, it was somebody's birthday and I ended up doing Tony Bennett's "San Francisco" among all the Cantonese love ballads.
Tomorrow I'm headed to see the Giant Buddha on Lantau Island, then Tuesday is all Macau. A former colony of Portugal, Macau has a special administrative status much like Hong Kong. Unable to compete with Hong Kong's financial prowess, the island has made its reputation as a place to gamble. Some have called Macau the "Las Vegas of Asia" but since Macau has surpassed Vegas in gambling revenues just last year, its more appropriate to say, "Las Vegas is the Macau of Nevada."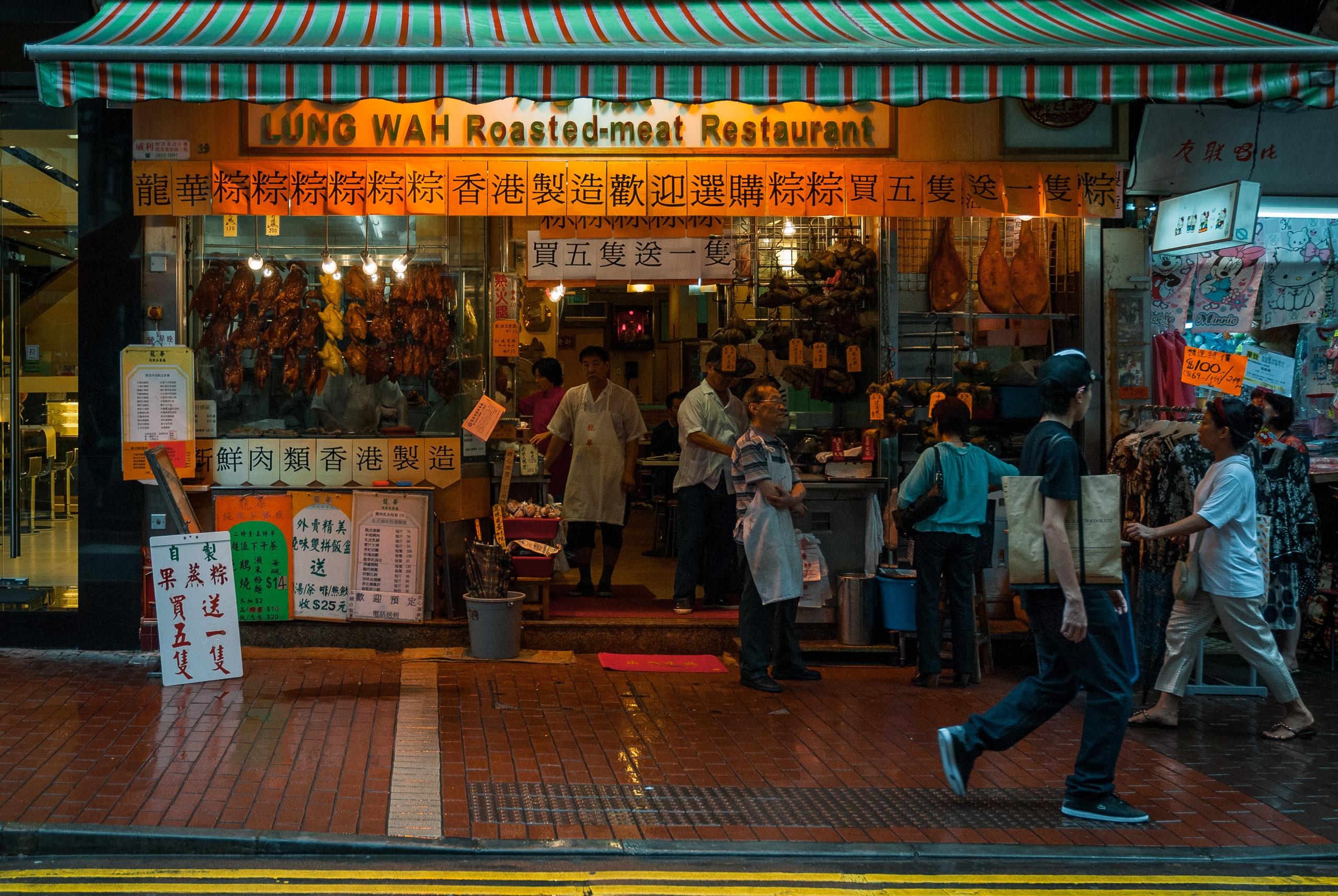 Butcher shop near Causeway Bay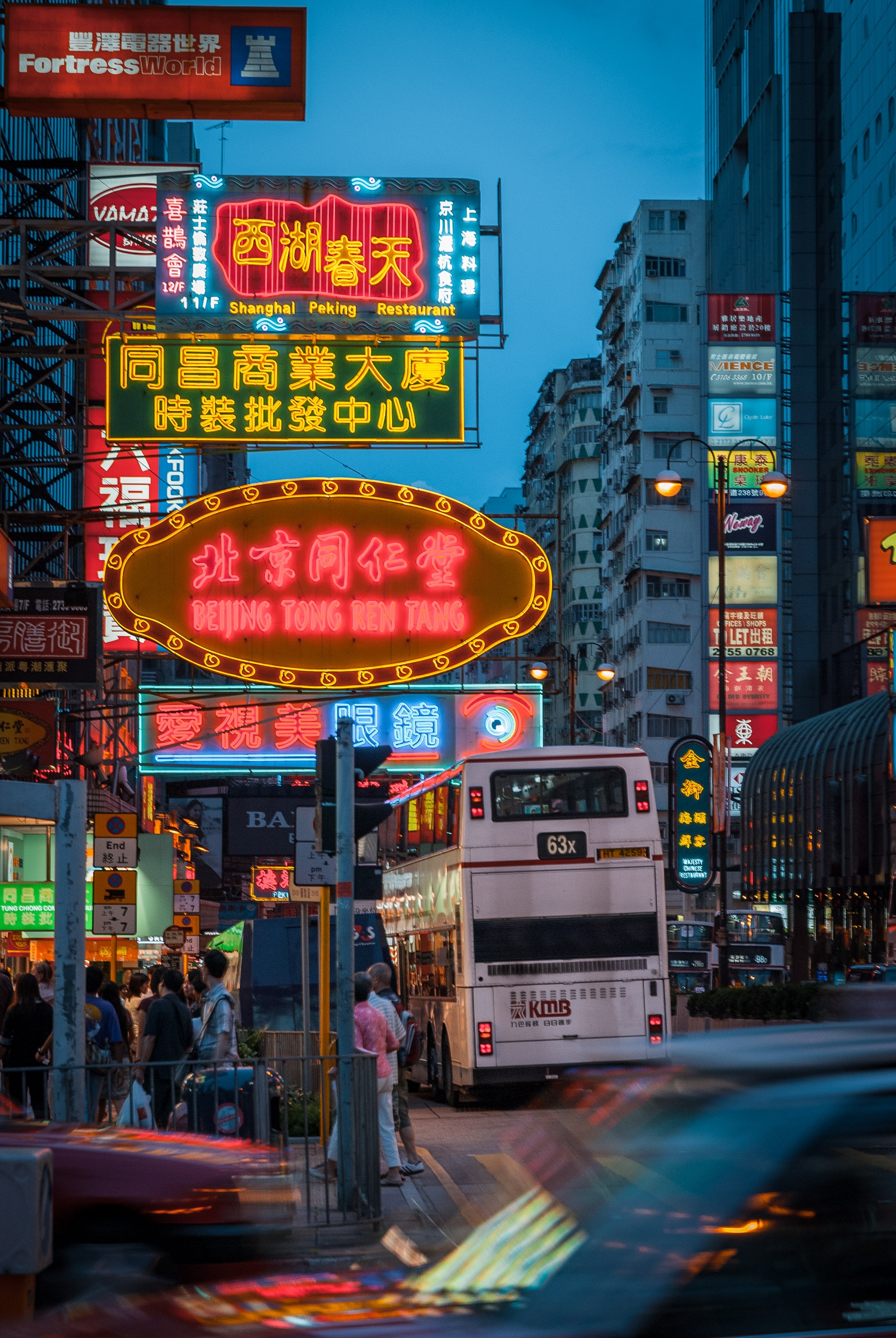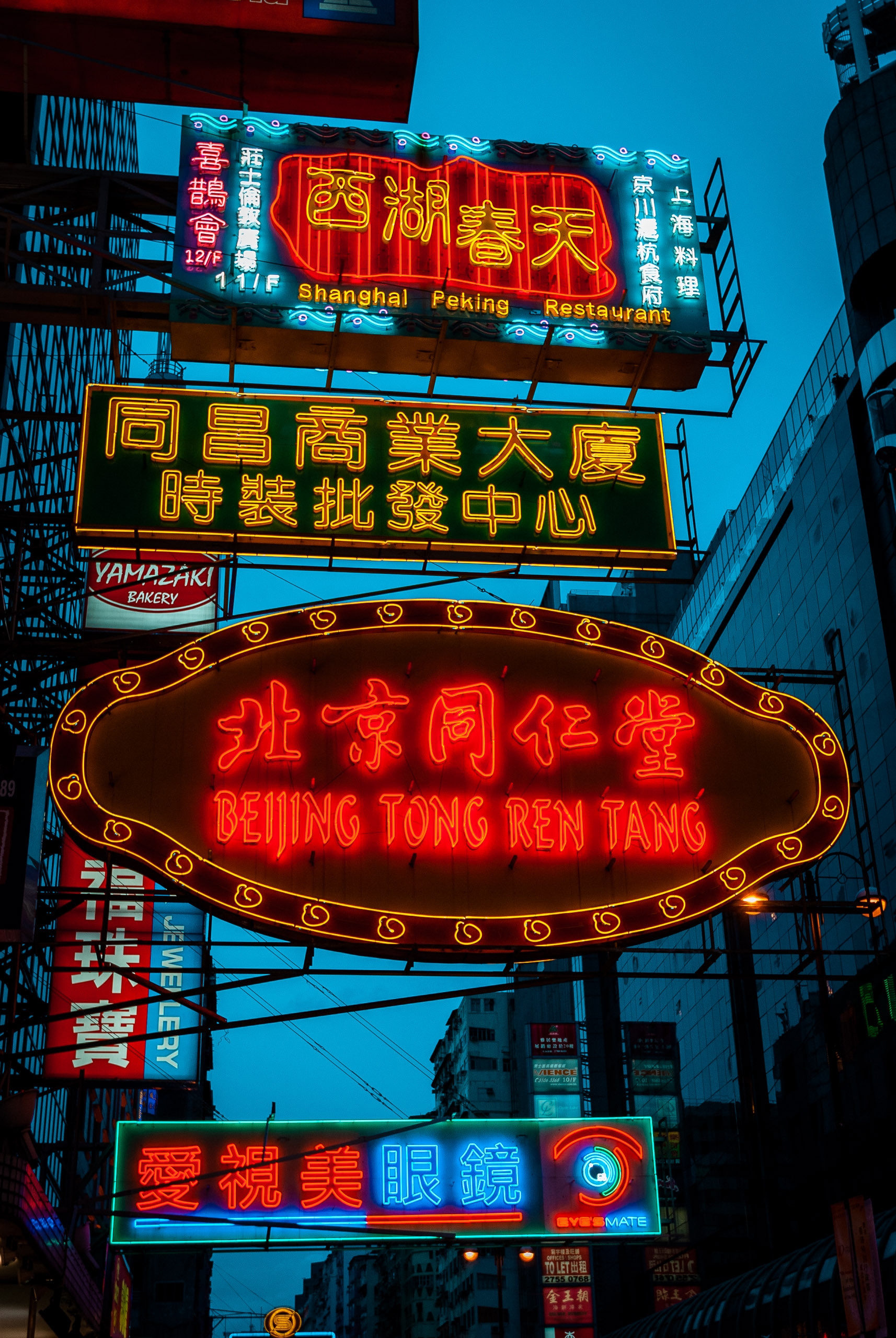 The glitzy neon of the Temple Street Market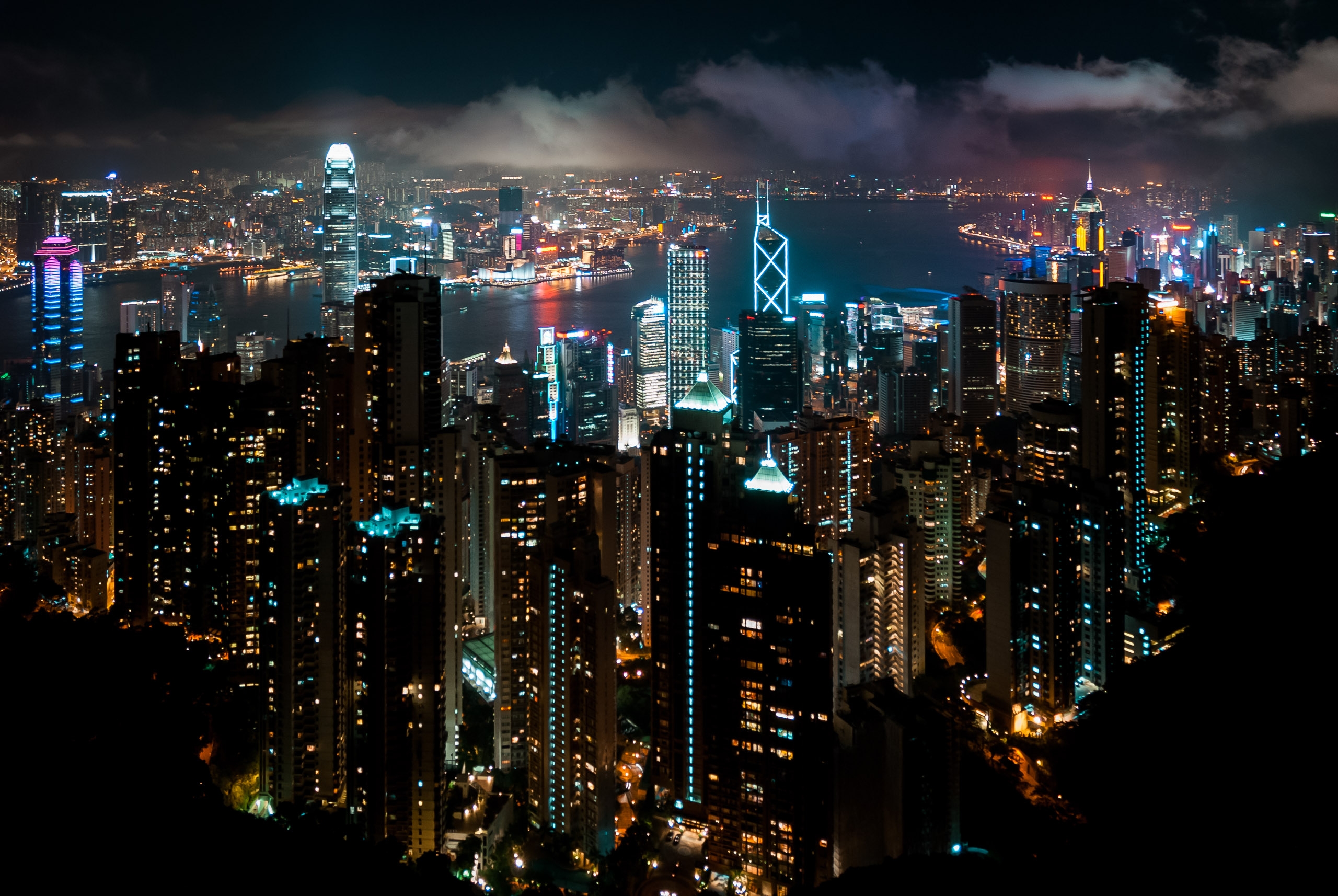 The view from the Peak at night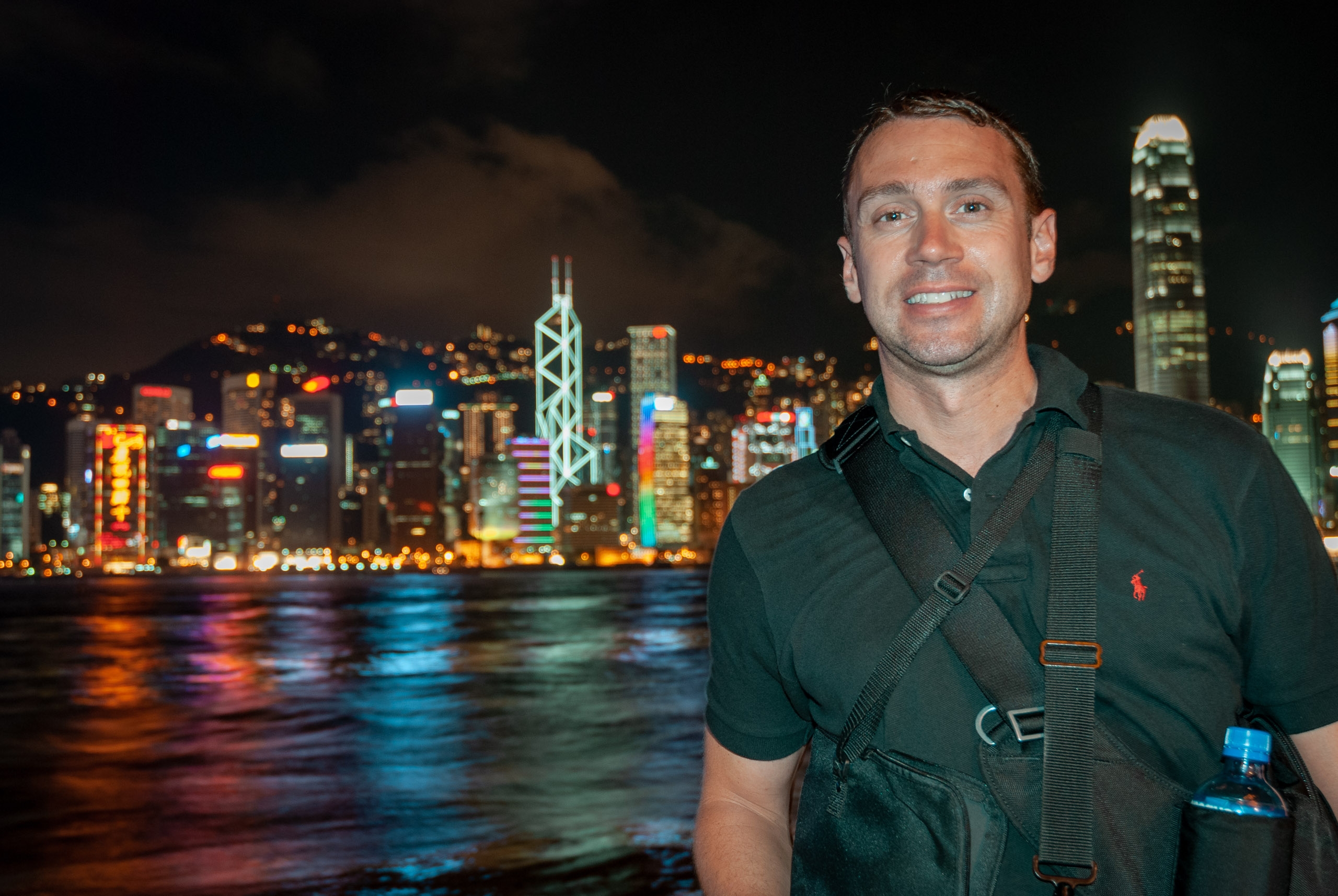 Me along the Hong Kong waterfront
Read more about Macau