Touring Thailand - Phang Nga, Patong & Phuket
June 26, 2007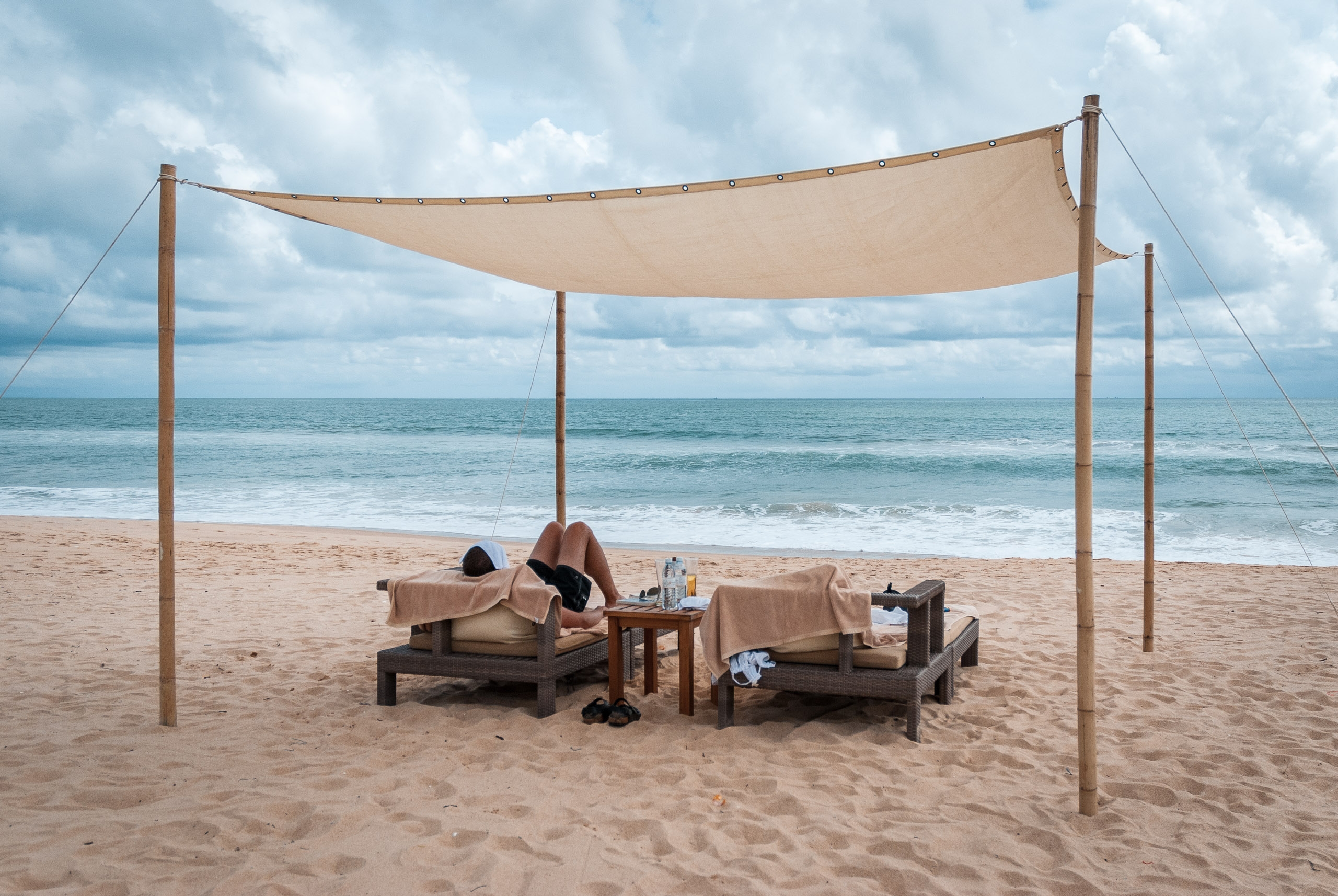 A much-needed day of rest on the beach
Earlier I wrote about my short visit to Bangkok, after which I quickly fled to the coast to take in what makes Thailand most famous, its beaches. These days it seems most people who visit Thailand only spend a day or so in Bangkok, if even that. Its worth a look, and its likely you'll be flying into and out of its new international airport anyway, so defer your transfer to Phuket or Samui for a day or so and see the city.
Phuket is currently the destination of choice for most visitors. It has some of the more idyllic beaches, lots of accommodation choices for every budget and lively nightlife. It can be a bit crowded for some tastes, so if isolation is what you seek, you may wish to look north or south.
For reference, Phuket is an island and province within the Kingdom of Thailand, along its southern coast on the Gulf of Thailand, about halfway up the border from Malaysia. There is a town called Phuket, but that is not a place of any notable interest. When people talk about going to Phuket, they are typically describing the island of Phuket, with most tourist areas centered around Patong Beach about 25 miles south of Phuket International Airport. Patong Beach is mostly known for its nightlife and shopping, with a block-long pedestrian-only street featuring mostly open-aired bars, souvenir and counterfeit shopping and a variety of sex shows. Take Amsterdam's Red Light District, multiply it by New Orleans' Bourbon Street and drop the whole mess in the middle of Waikiki Beach and that's Patong. If you say, "Phuket" and eyebrows are raised, its because your audience has been to or knows about Pataong Beach.
The devastating Asian tsunami that struck Thailand on December 26, 2004 was most destructive to the island of Phuket, with most of the damage done to Patong Beach and its business and entertainment district. 8,400 people lost their lives in Thailand, and there were another estimated 5,200 injuries. Given the role of tourism in the Thai economy (rice exports, rubber exports and tourism, respectively) it was important that recovery and safeguards were top priorities. Within months, Patong Beach was very much back in business and one would be hard-pressed today to know that such a widespread catastrophe took place. Before the tsunami, Thailand was very widely known for being a cheap and enjoyable holiday. After the disaster, many of the moderate to low cost destinations didn't have the will or means to rebuild. As a result, Thailand is decidedly more upscale than it was prior to 2004. When I checked into my hotel in Phang Nga, the bellboy blurted out, somewhat awkwardly, "No tsunami in Phang Nga. Nobody killed." I guess that was reassuring.
With that geography and history in mind, consider there are two extremes along the spectrum on ways to enjoy Phuket and the south Thailand coast:
1. Balls-out drunken frat boy beer party
2. Zen-like catatonic beach going set to new age music
On this trip I opted for both. Firstly, I stayed in Phang Nga, a sleepy seaside town about 45 minutes north of Patong Beach. Phang Nga is highly underdeveloped, and is slowly emerging as a haven for quiet, secluded destination spa resorts. The picture at the top is a typical day at Phang Nga beach. I ate sushi on the beach (see below), took my first yoga lesson and generally kicked back in a resort with a library of over a 1,000 novels and no TV's.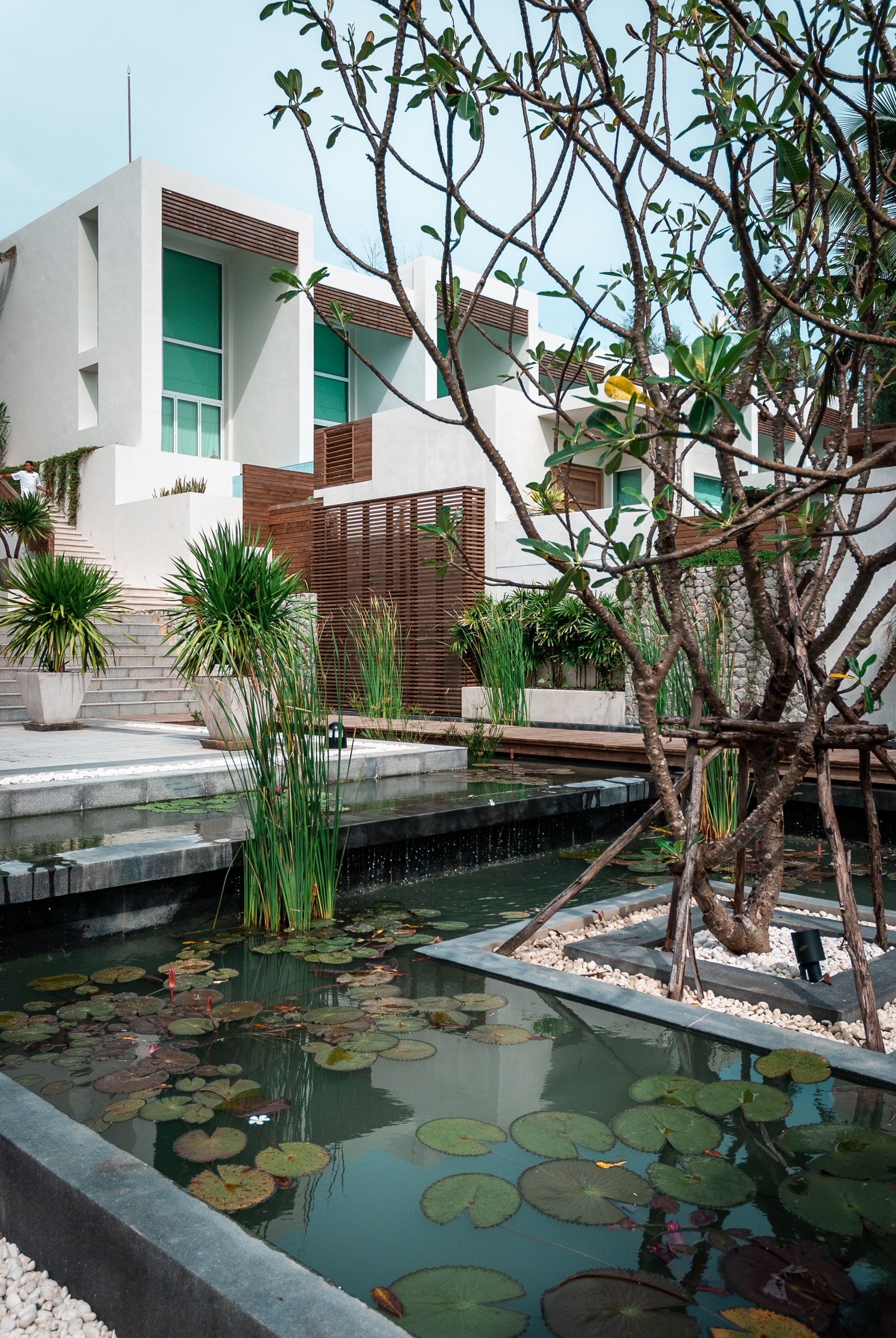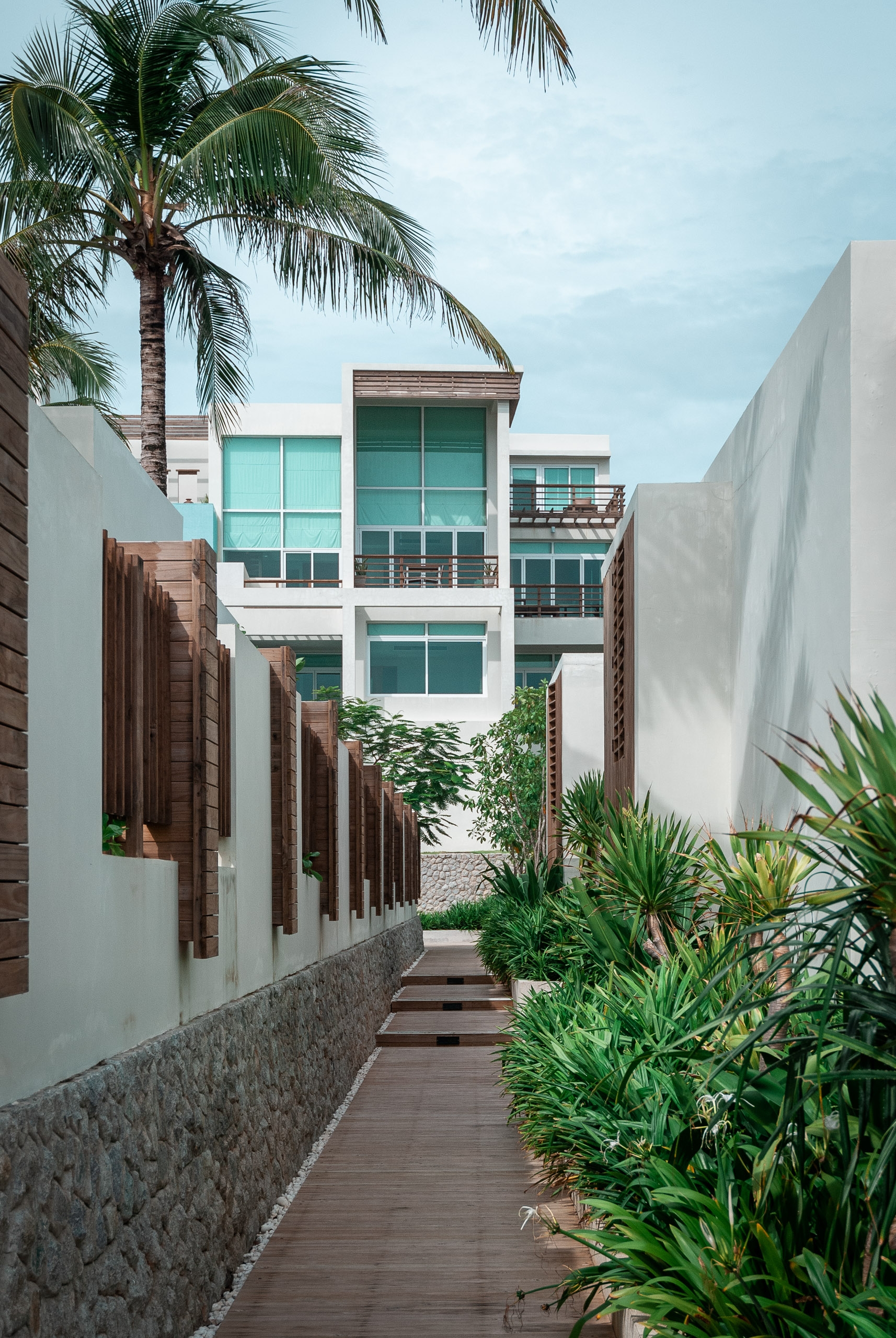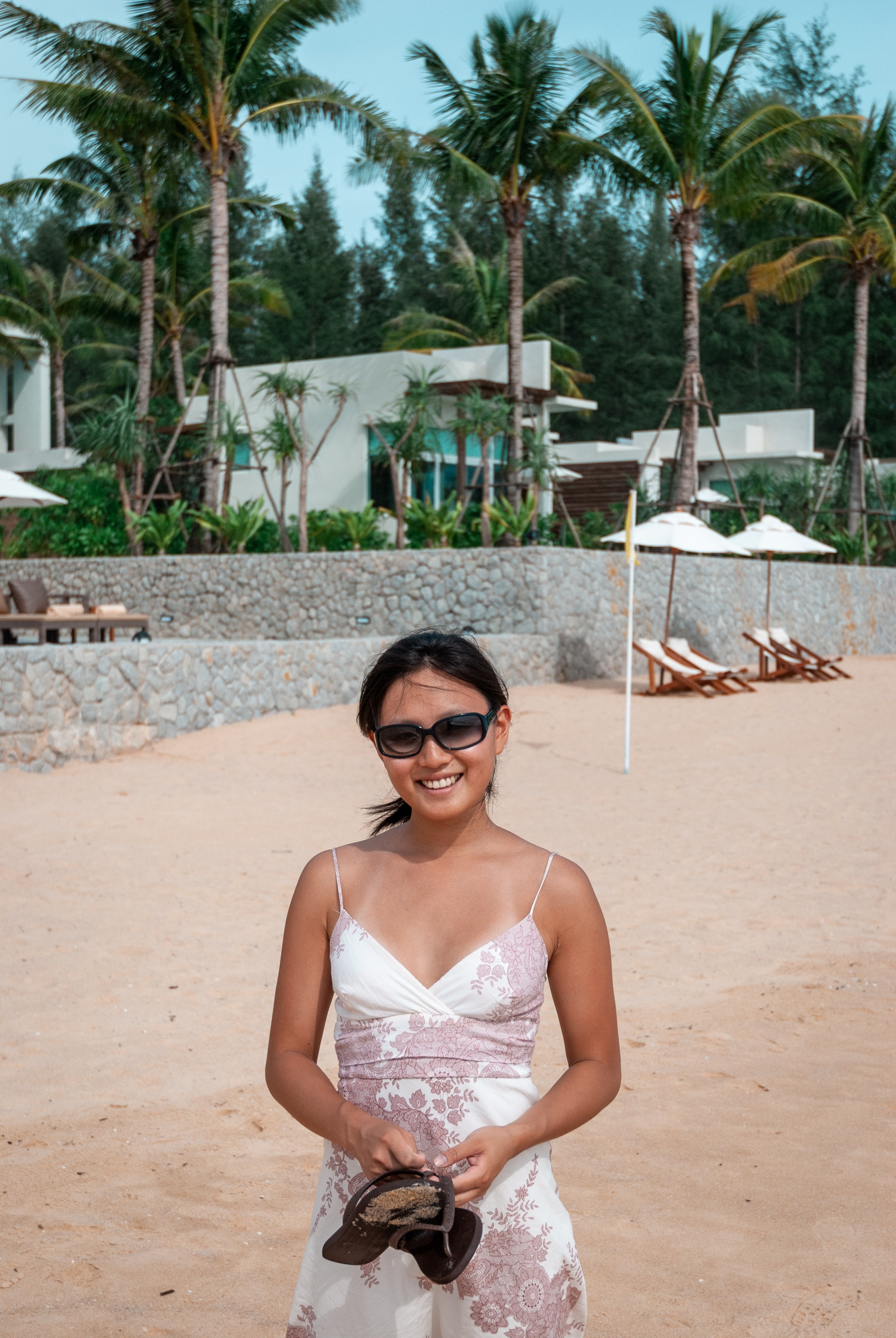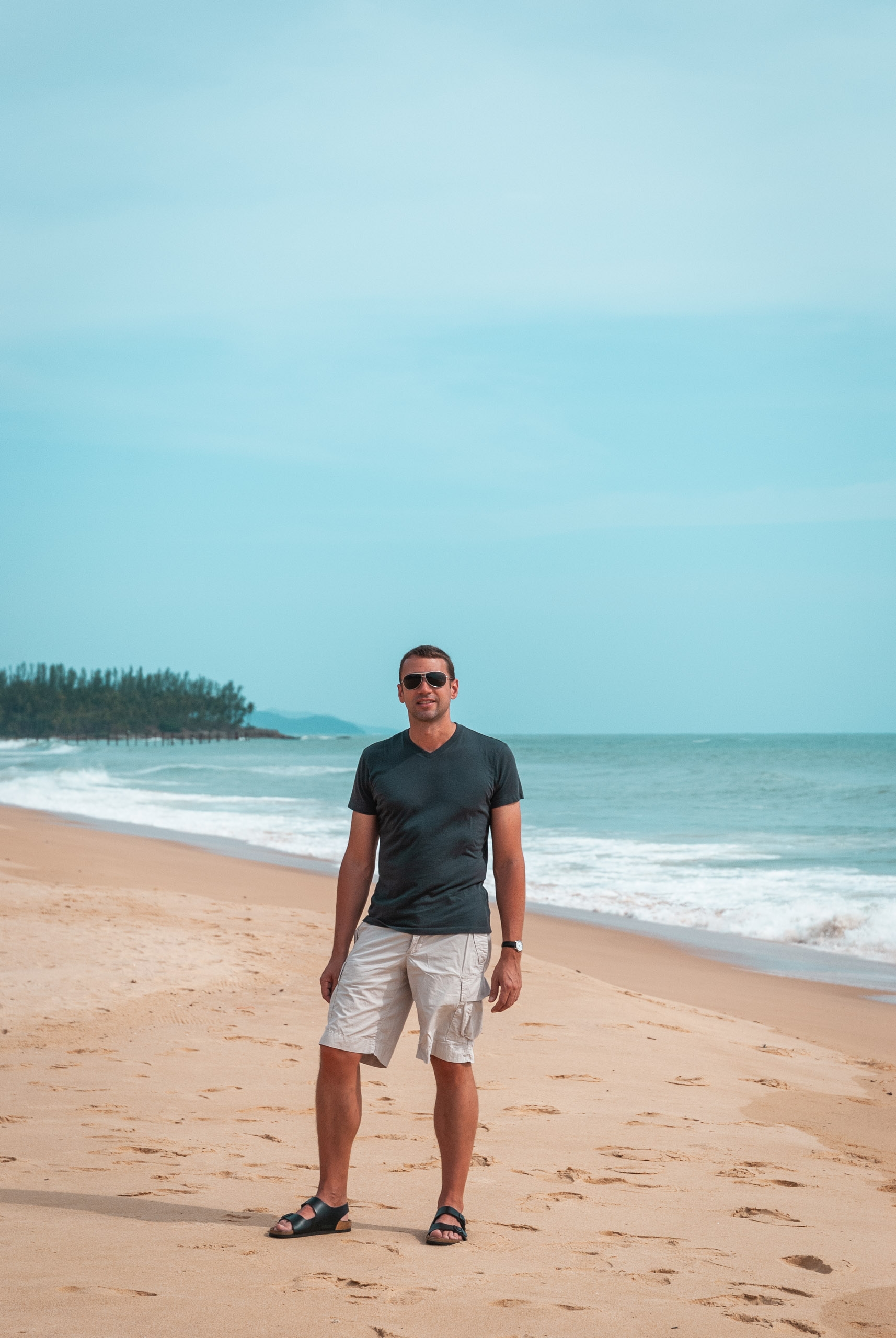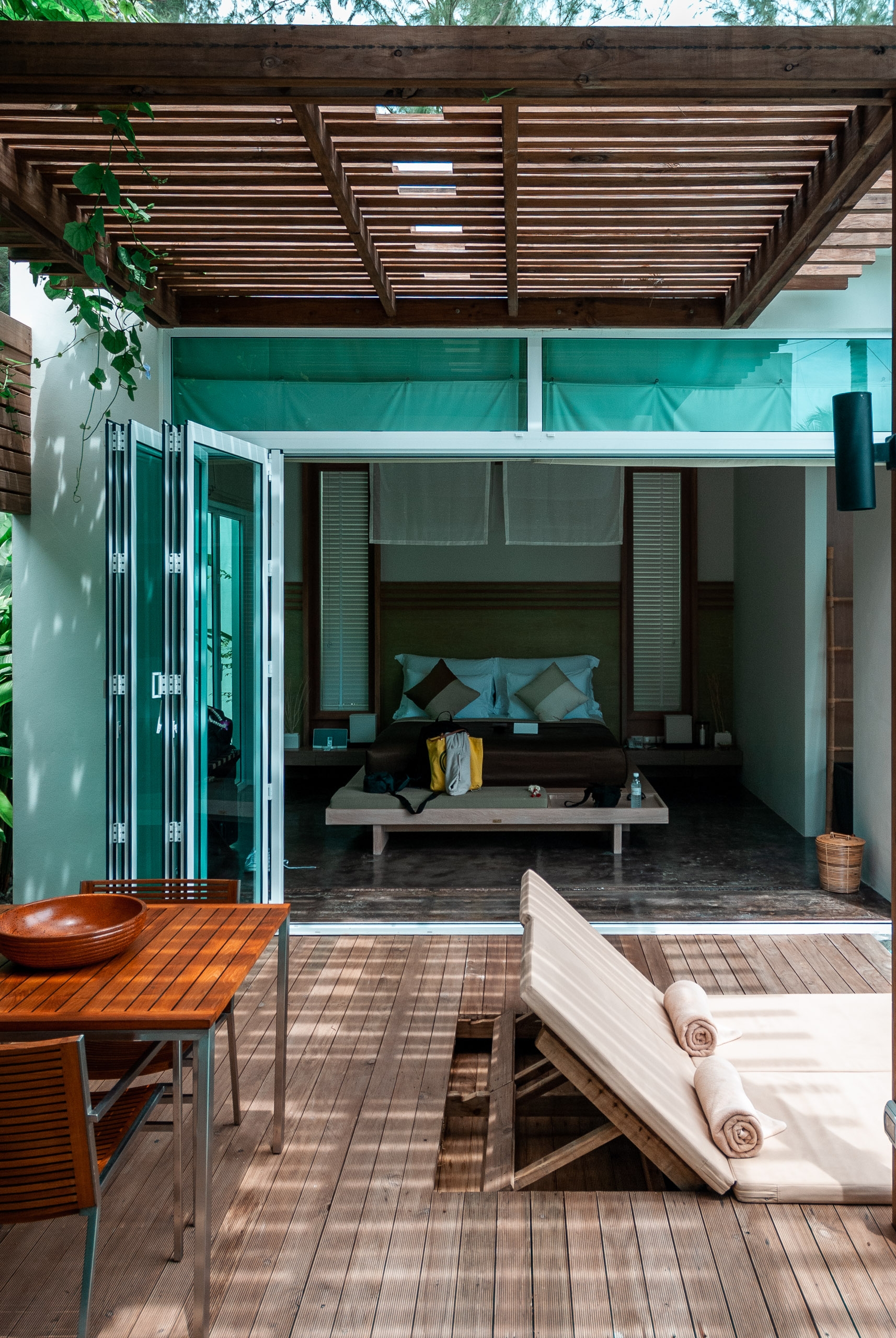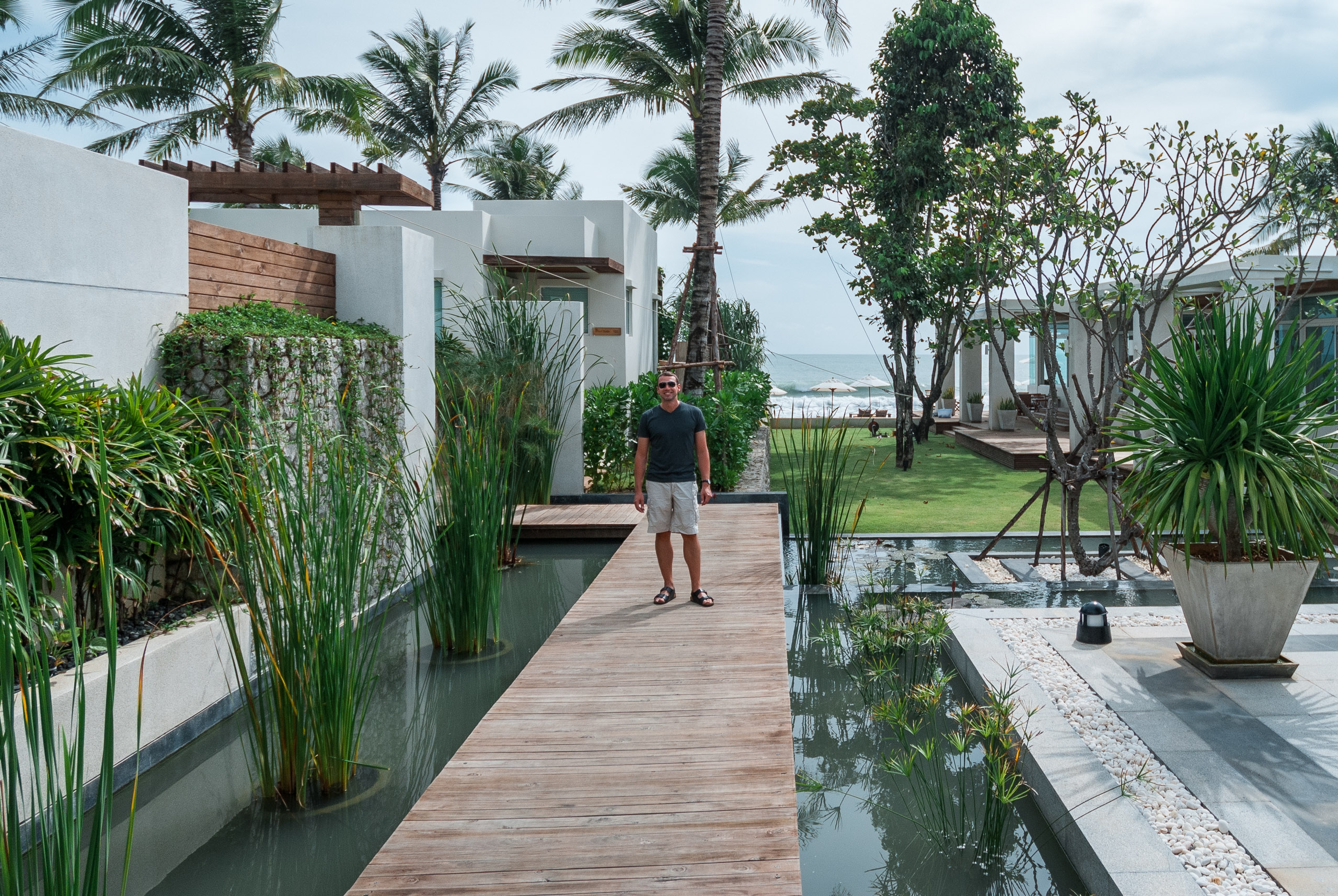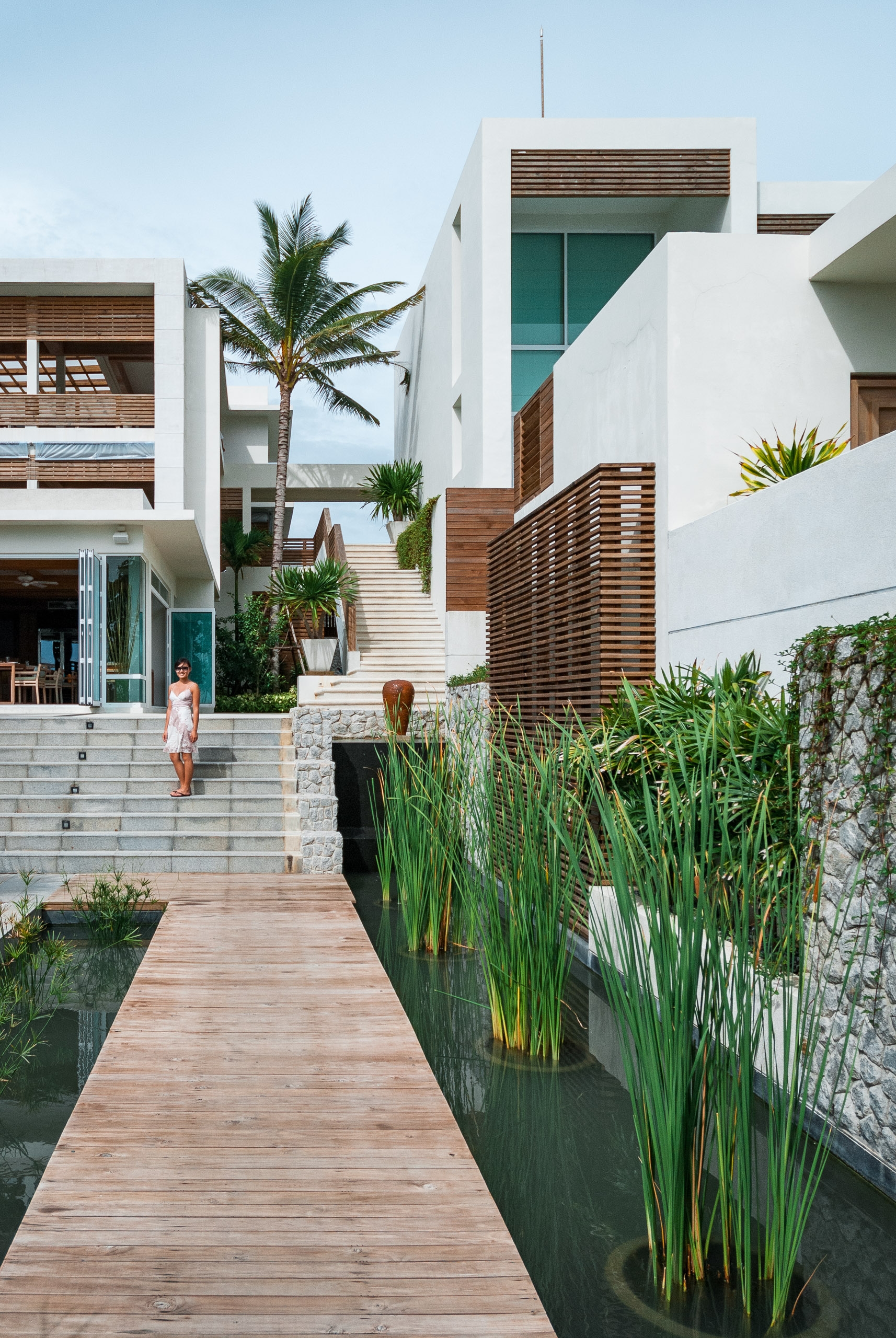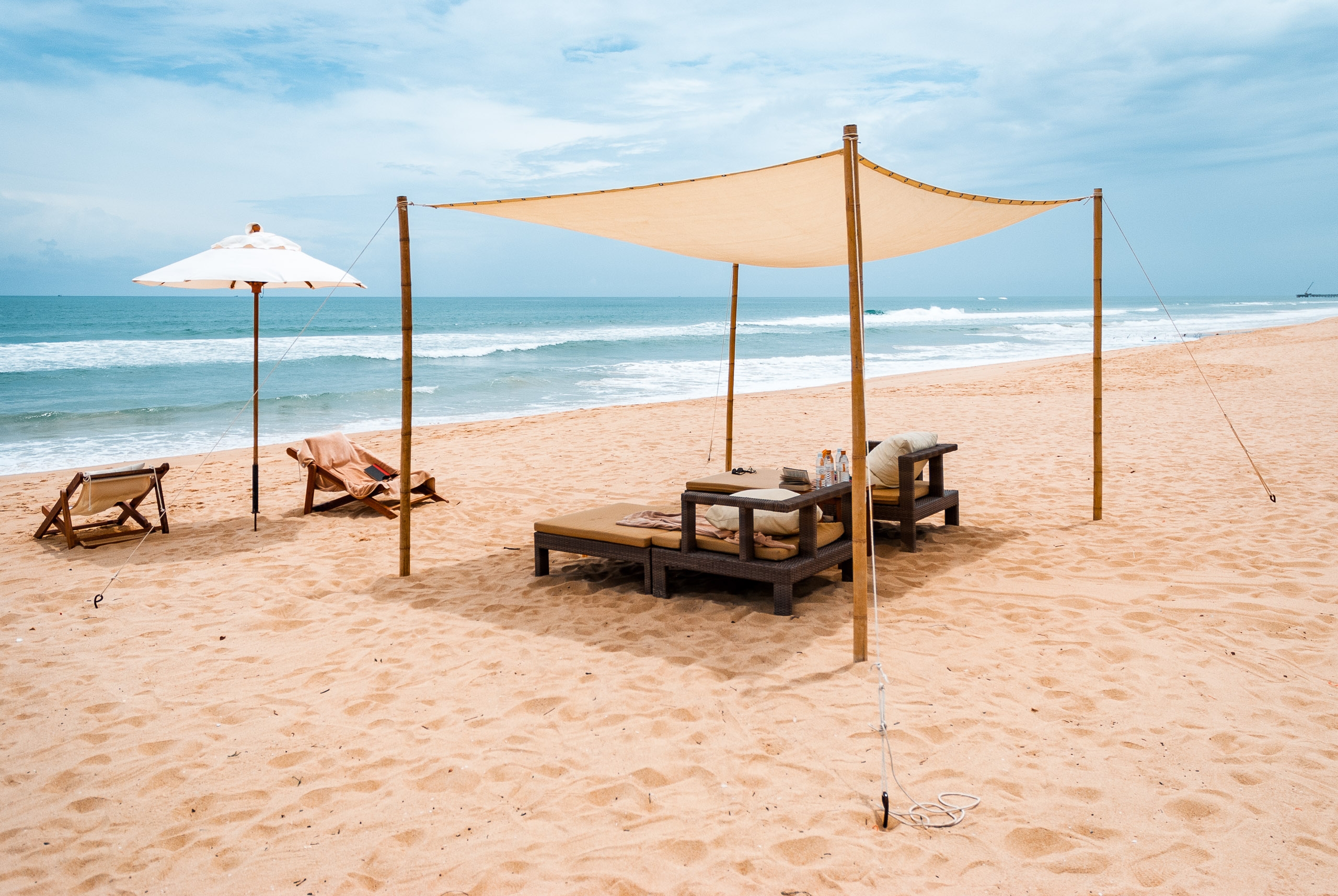 My last post included a link to the Aleenta resort where I was staying. Aleenta was built about a year or so ago with the intent of selling many of the units as vacation homes and timeshares. I believe sales have been slow as most of the units are now converted into high-end hotel rooms, but still at pretty reasonable prices. You get your own pool, three bedrooms, a kitchen, 2.5 baths and a 24 hour butler. The food was amazing and the service superb. If you want to hide from the world in total relaxation and seclusion, this is the place. Of note was the staff. They were all extremely friendly and helpful, even if their English skills were not exemplary. (Typical American, travels to a foreign country only to complain they don't speak his language). Perhaps I'm still in high school, but I was endlessly amused by some of their nametags. There was a very cheerful waitress named "Poo", and another server named "Porn." The guy who brought you snacks on the beach was named simply "Food". Perhaps the joke was on me.
Contrast this with where Matt Poehler was staying. Matt has an innate sixth sense to both find the party and put himself in the middle of it. He stayed in Kata Beach, a stone's throw from Patong.
Saturday night was set aside for going out in Patong. Myself, Jessica Chiang, Matt and Matt's friend Jed, also traveling from the US met at Tiger Bar at 9:00 for a few beers, which quickly turned into several rounds of shots. Before we knew it...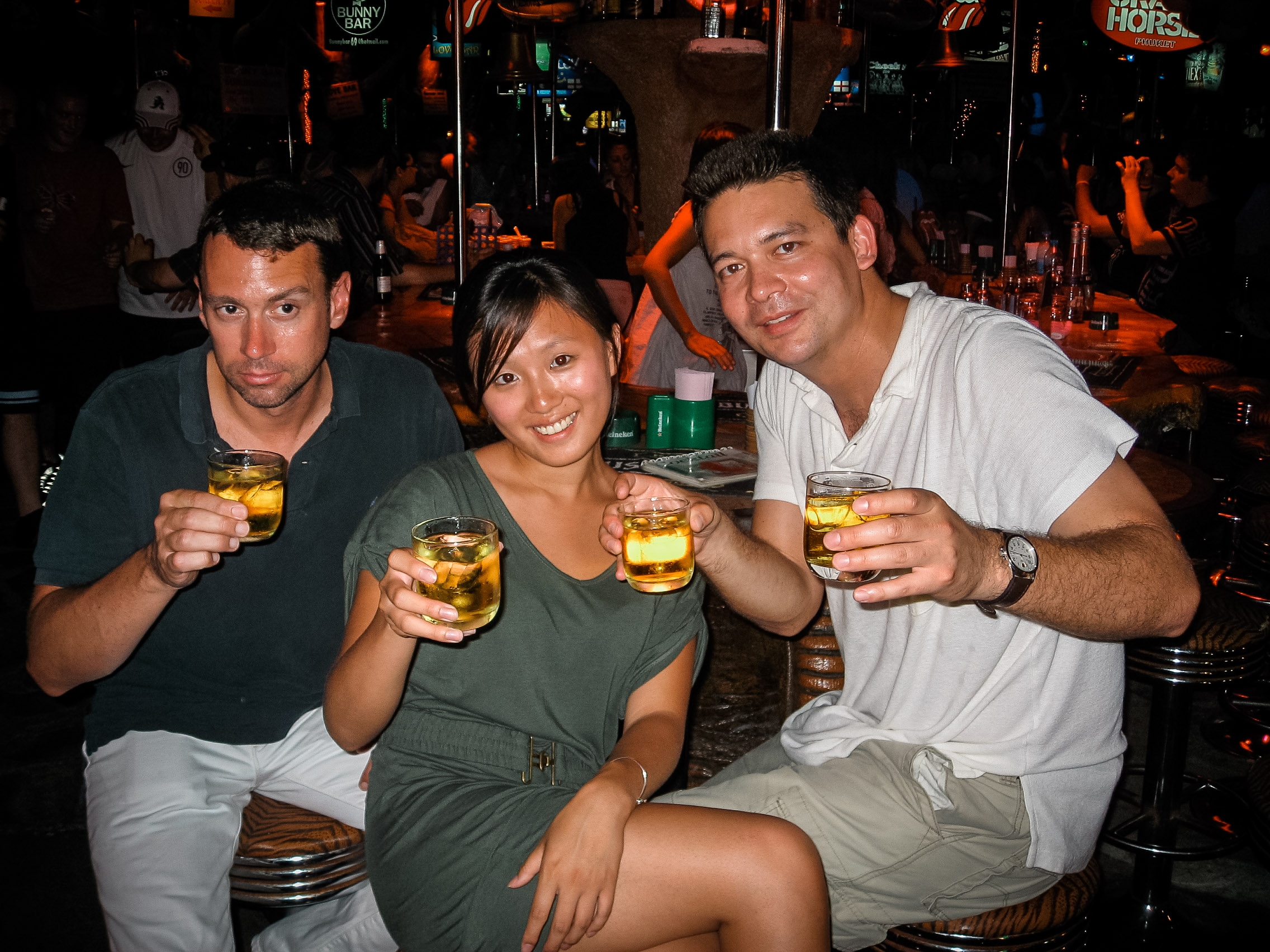 CENSORED
Sunday was pretty much set aside for relaxation and doing very little. I was pretty tired, the taxi got lost on the way back from Patong Beach and I didn't get to bed until close to 5:00 AM. An Australian couple was getting married at the resort that day, and the whole place was abuzz with excitement. The staff setup the beach for what was likely one of those storybook beach weddings, and the ceremony took place around 7:00 in front of an impossibly gorgeous pink and red sunset.
That night we had dinner at Baan Rim Pa back in Patong. The food and the setting were both amazing. An 8 course tasting menu was a terrific way to sample new and favorite Thai dishes. For reasons cited, Sunday was an early night. Monday was a full day of island touring about which I'll write about later.
My only regret about my brief visits to Patong was the art purchase that I let get away. A vendor who specializes in celebrity portraits done on black velvet in iridescent paint, was featuring a group painting of Hugh Grant, George Clooney and Pierce Brosnan. It was so absurd I couldn't look away. I'm thinking it would have looked terrific in my downstairs bathroom.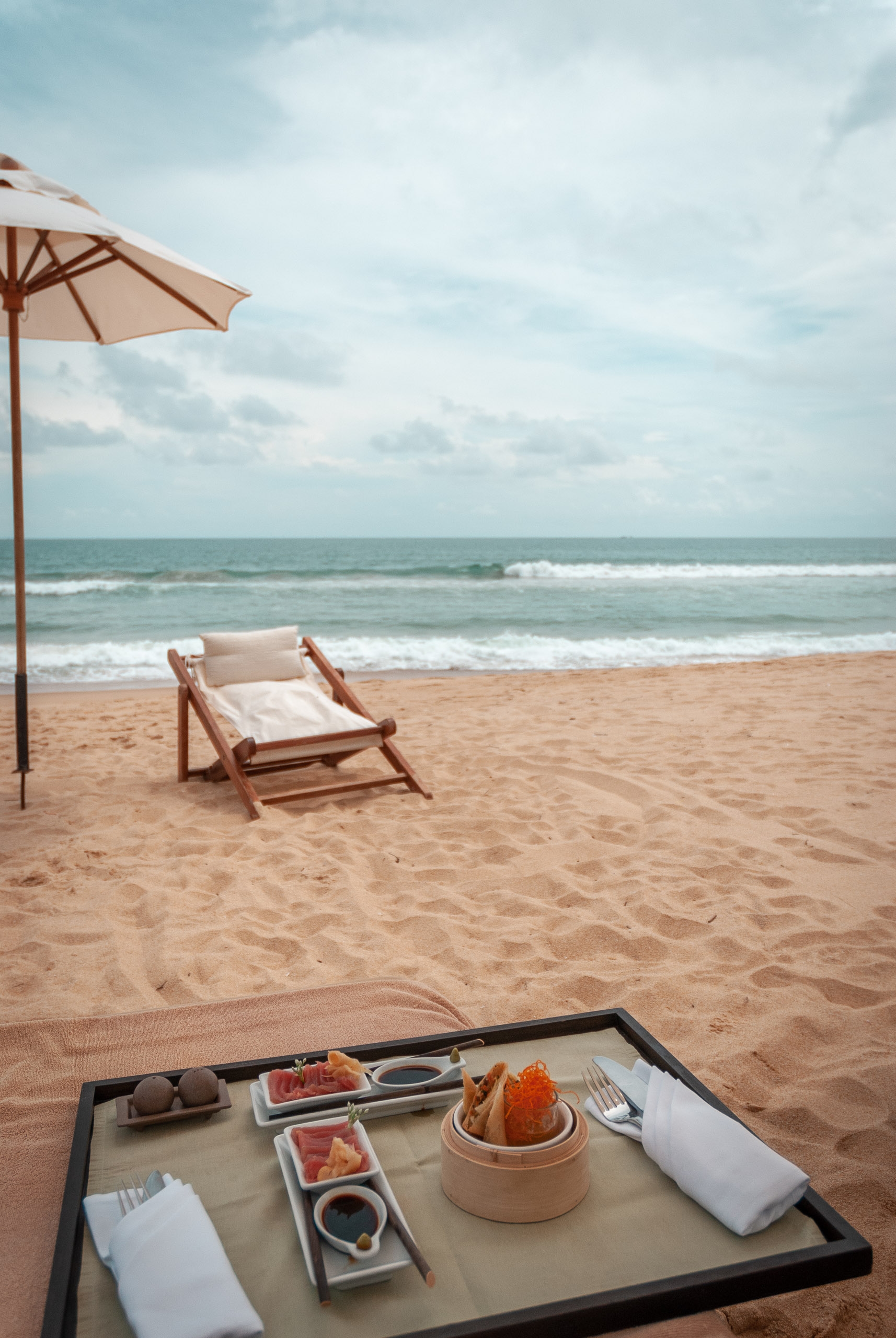 A terrific afternoon snack of sushi and spring rolls (click to enlarge)
Read more about the 2004 Asian Tsunami Disaster