Touring Cambodia - More Photos from Angkor Wat
July 04, 2007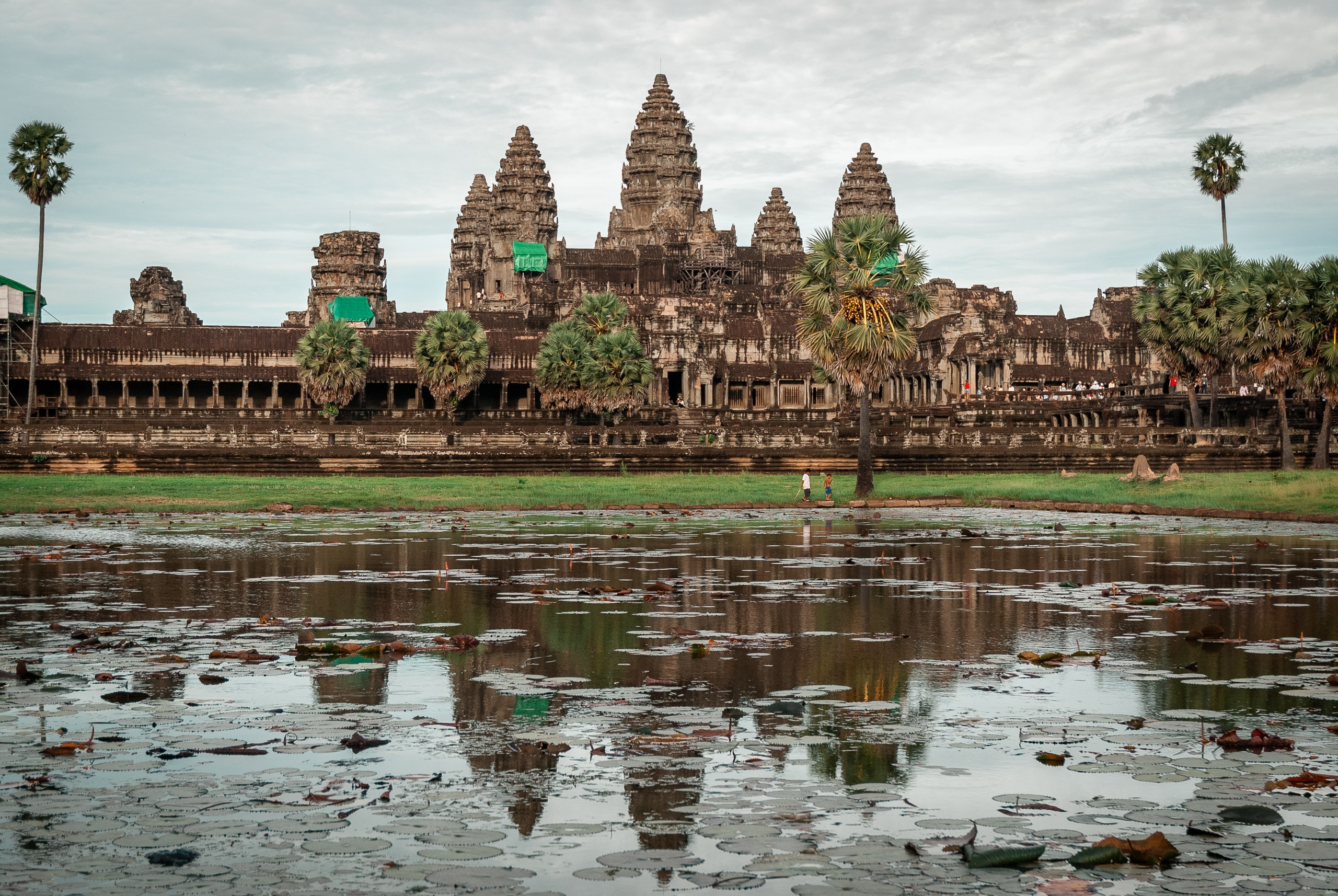 The main temple of Angkor Wat
Greetings from the Socialist Republic of Vietnam!
Currently I'm in Ho Chi Minh City, arriving here from Singapore this morning. The internet is much better (and cheaper) here than previous spots. Following Cambodia, I was in Taiwan, then Singapore and now here.
I wanted to share so more photos from Angkor Wat before talking about Taiwan and Singapore. I took 566 pictures in Cambodia, so many that I had to buy an external backup drive to keep from fililng up my laptop. I haven't really gone through them much, but pulled out a few to share here. These pictures were uploaded to a photo-sharing site called PhotoBucket so they may be a bit slow.
The first few highlight the exquisite detail that covers literally every surface of these enormous monuments. The rest are a collection of shots from around the various sites, culminating in the now-famous "Kris in front of his tripod with a remote" shot (before Genesa can ask, I'm not to worried about someone swiping my camera while I'm posing - I'm faster and better nourished). The weather was pretty decent there, considering this is the rainy season.
Speaking of rain, today it poured in Vietnam. Probably a good thing as the driving rain keeps the mosquitoes at bay. Southeast Asia is in the midst of a dengue fever epidemic so fewer bugs = good news. I'm not a fan of bug spray, but I've overcome that aversion recently.
Enjoy the pictures, and have a great 4th of July.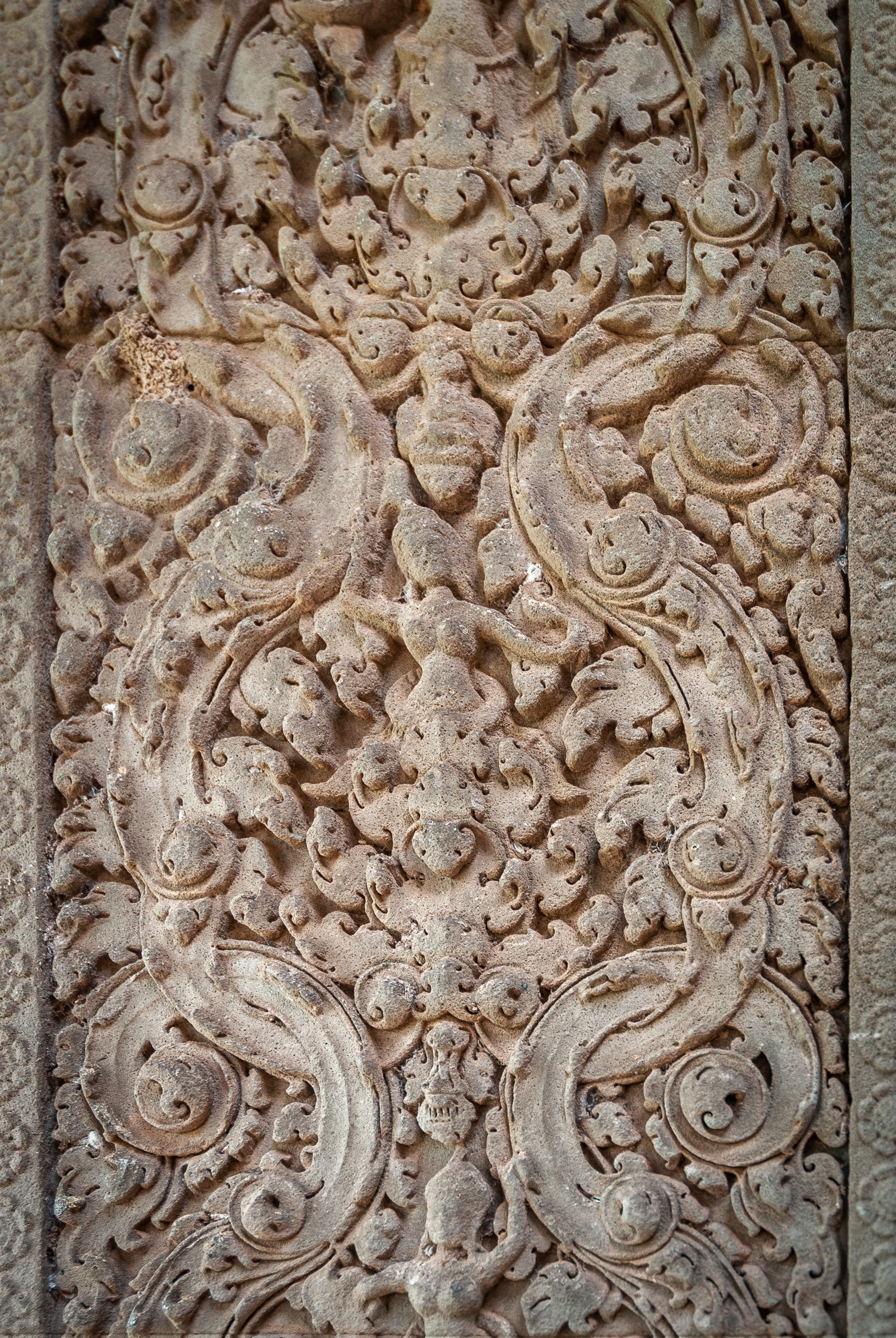 Intricate detail lining every surface of Angkor Wat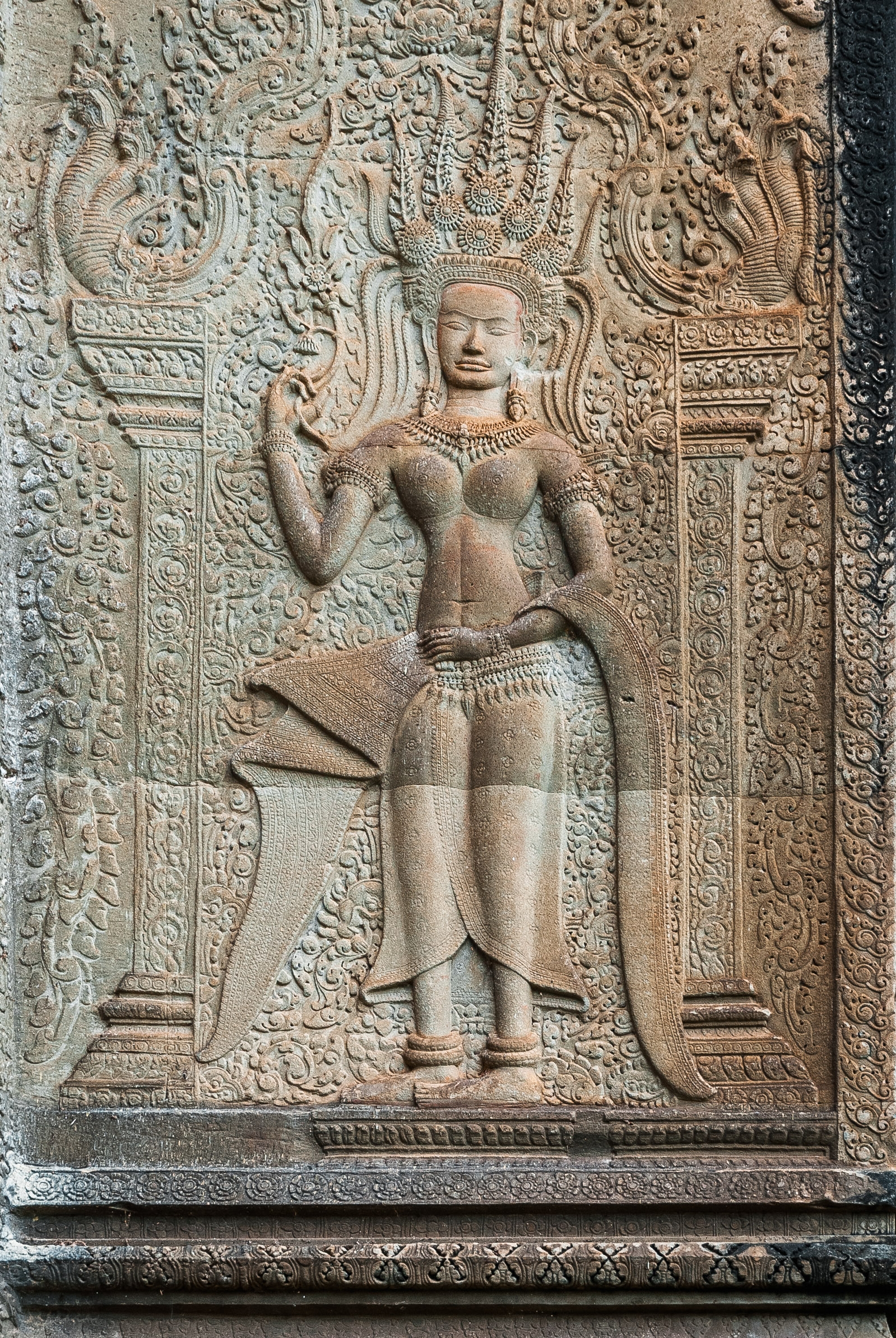 Closeup of the many dancing figurines important to Angkor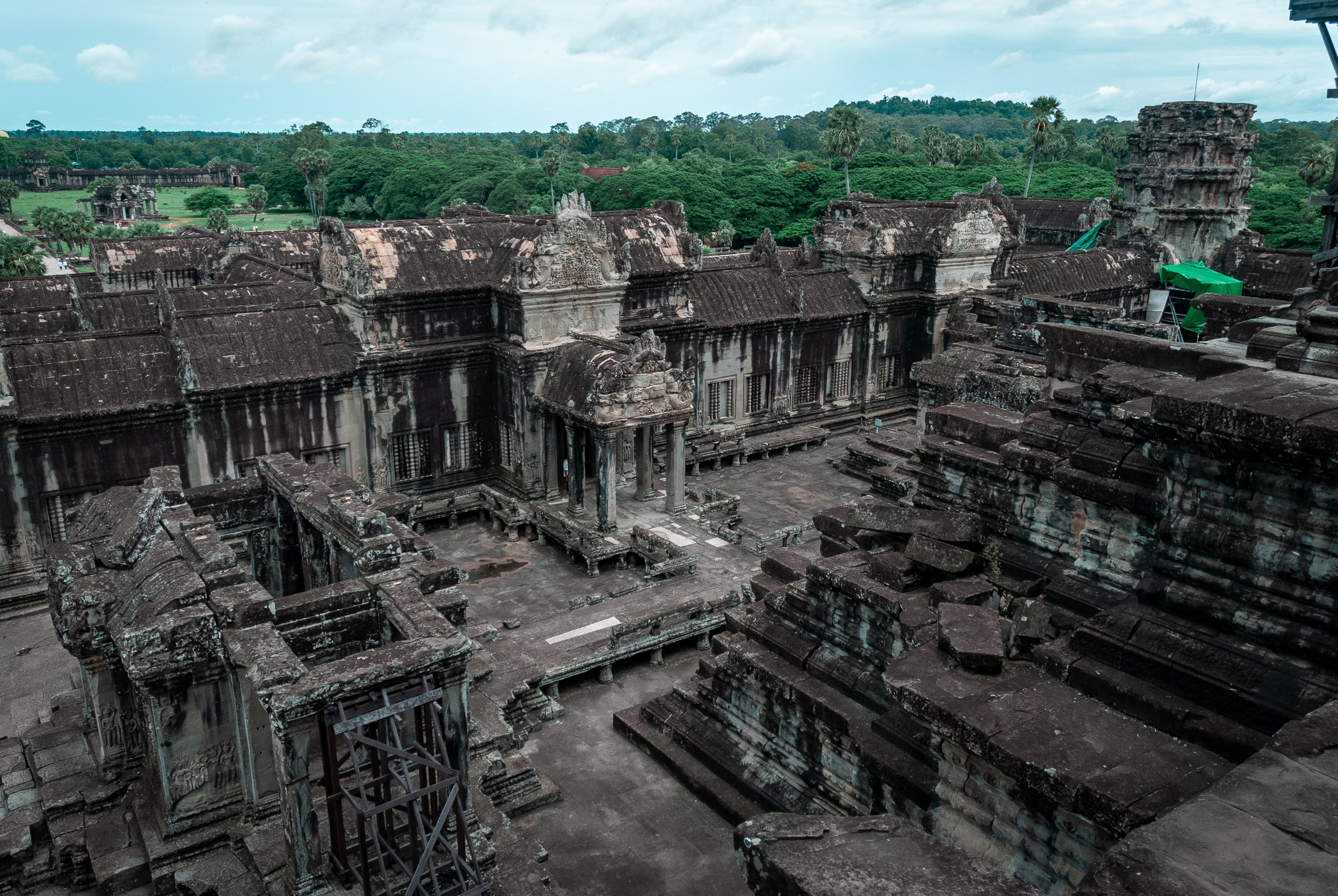 View from the top of one of the many temples in Angkor