Touring London - Day 2: Parliament, Buckingham Palace & Westminster Abbey
April 14, 2008
Day 2 in London was full on tourist mode. We left at 7:30 to see the houses of Parliament and Big Ben while the sun shining and the sky was clear. Getting up is still quite early given the time change. After 11 hours of sleep the night prior, I was feeling good and ready to go. Most likely because I stayed up all night Friday night and did sleep some on the plane, mostly during Alvin and the Chipmunks.
Walking out on the Westminster Bridge and look back toward Parliament in the morning, the sun shines just perfectly for a terrific view.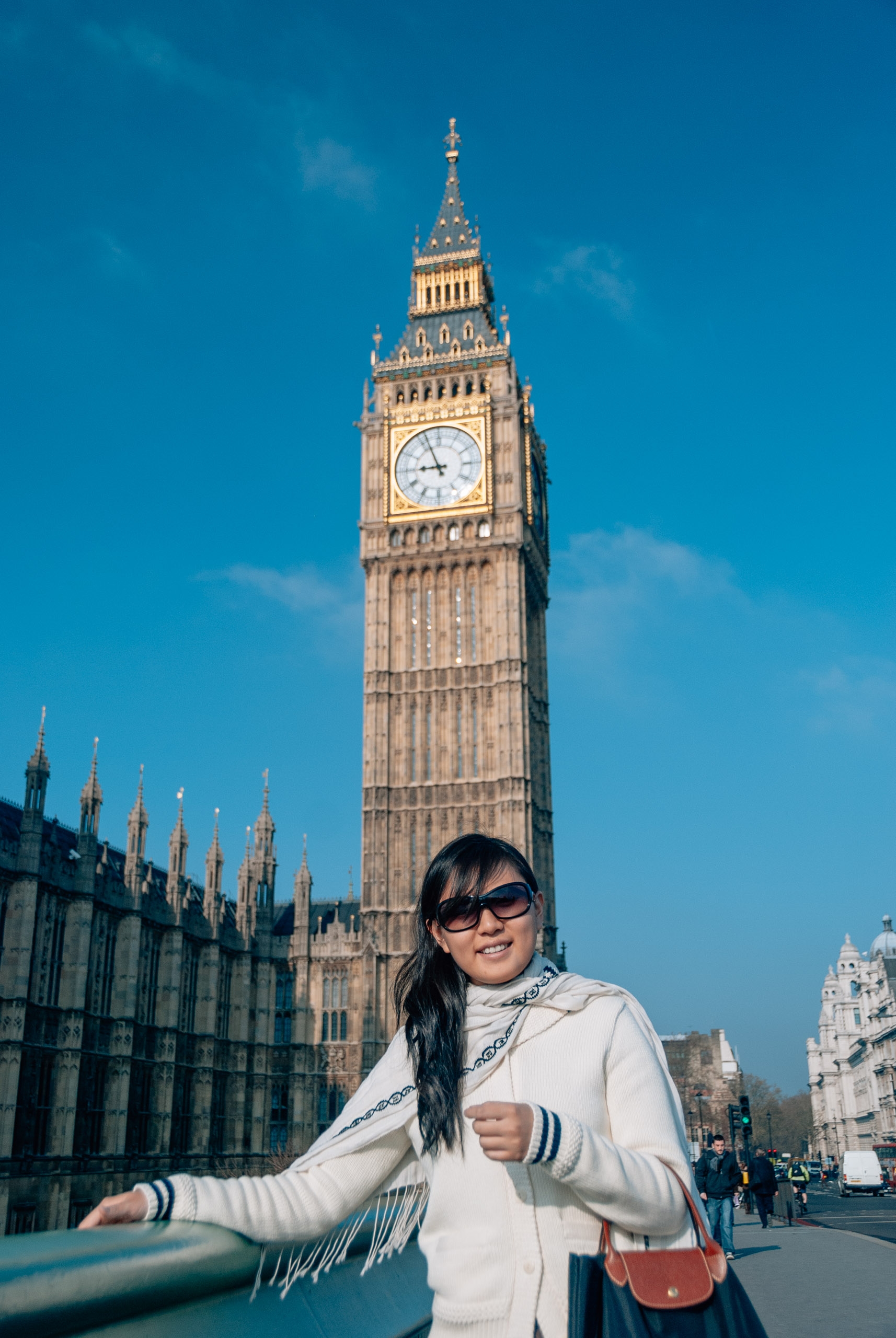 Jessica and Big Ben from Westminster Bridge
For British citizens, you can easily visit the houses of parliament and watch debates in the House of Commons and go on a self-guided tour. For non citizens, you have to join a tour group and apparently the lines, hassle and delays can be immense. If was here for weeks not days, I would make the time for such a visit. If youve ever watched these debates on CSPAN, theyre hilarious. For as civil and polite as the British people are, the debates in Parliament are far from it.
Seeing the buildings from the bridge, you also realize how enormous they are, but I suppose in proportion to the US Capitol building. Unlike the US, however, this building is fairly accessible, right along the river Thames and the roadways adjacent. You also realize what an ambitious endeavor Guy Fawkes gunpowder plot was in his attempt to blow up the buildings of Parliament. Im glad he wasnt successful as the buildings are quite remarkable.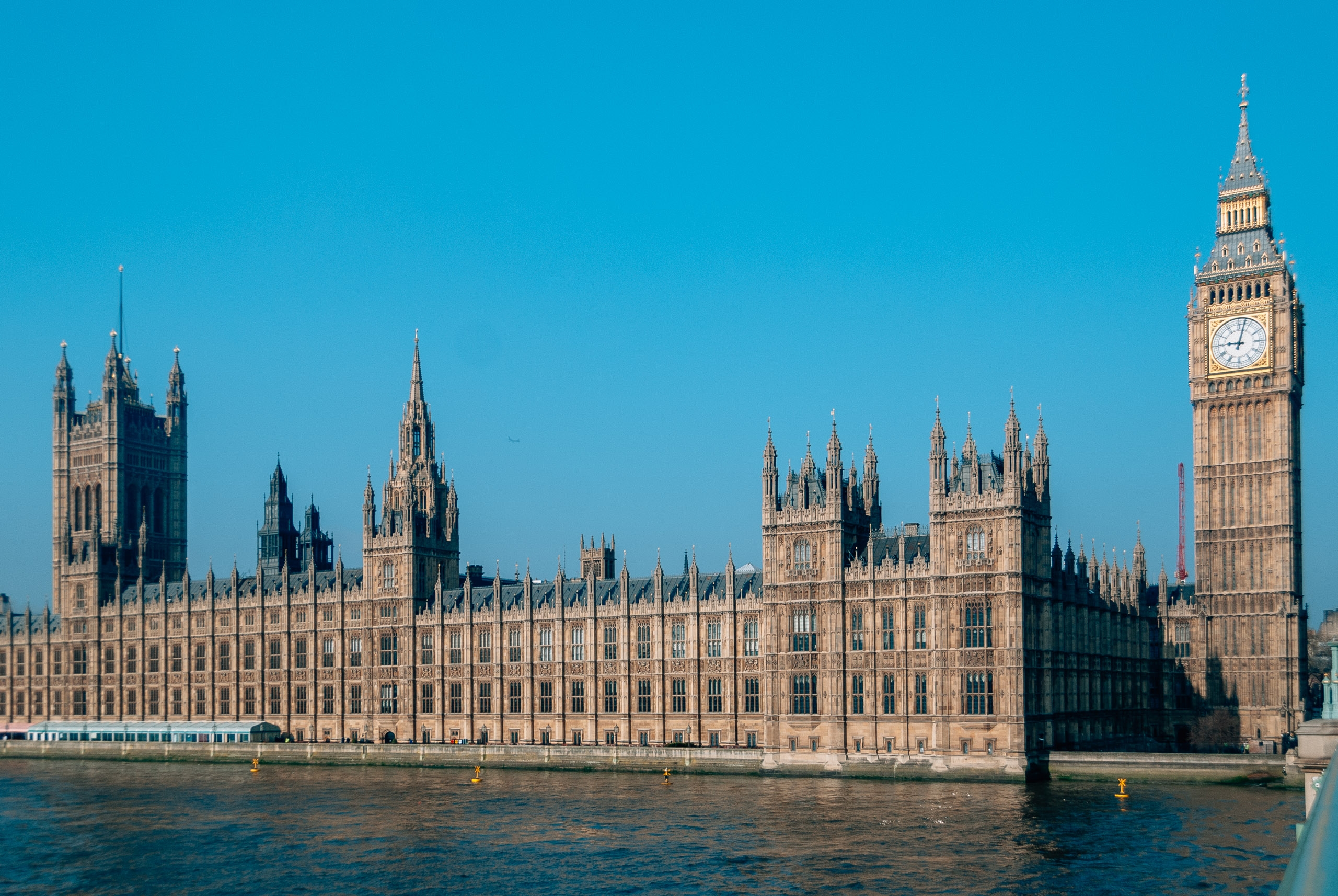 Parliament Buildings
From there we stopped by Westminster Abbey just as it was opening around 9:30. If you havent been to the Abbey, its a strange building, with a labyrinth of monuments tucked away into every inconceivable corner of the church. Built in 1065, the Abbey has been the site of every Royal Coronation since 1308, and is the tomb of many kings, noblemen and politicians. You get the impression that the standards changed over the years based on who would be interred there. A 24 year old naval officer killed in an accident in Barbados, versus someone like Winston Churchill. Today entombments are rare, and reserved for those of great stature or accomplishment. The most recent I saw was Lawrence Olivier, near the poets corner for great English artists.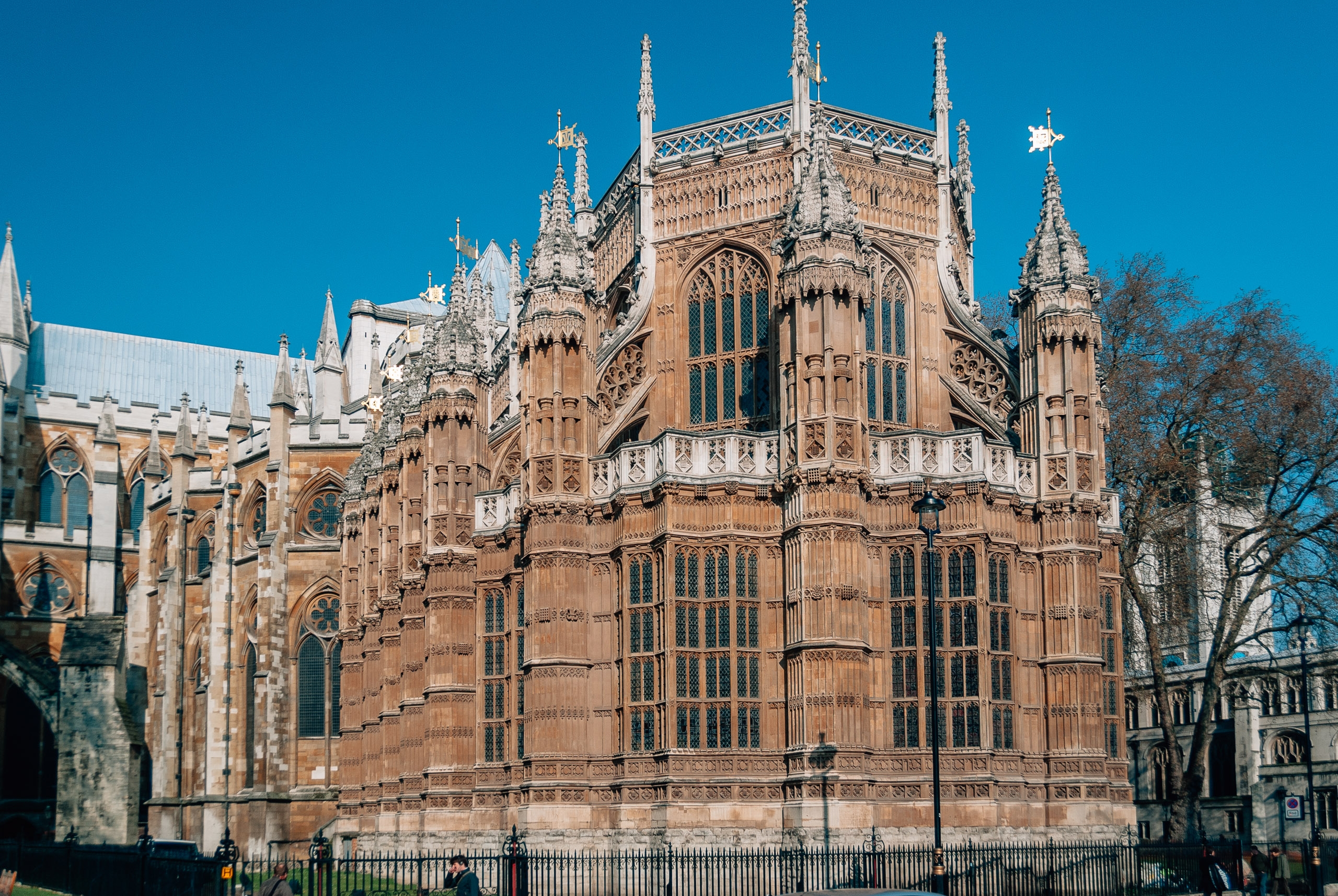 External view of Westminster Abbey
We walked from Westminster Abbey to Buckingham Palace to watch the famed Changing of the Guard ceremony. We sat for about 45 minutes among a crowd of thousands only to be told by a policeman that there was no ceremony today, and we should come back tomorrow. During the offseason, they only do the ceremony every other day. Well be back tomorrow. People sat around for another half hour or so assuming the policeman was joking, despite his best efforts to explain that he wasnt.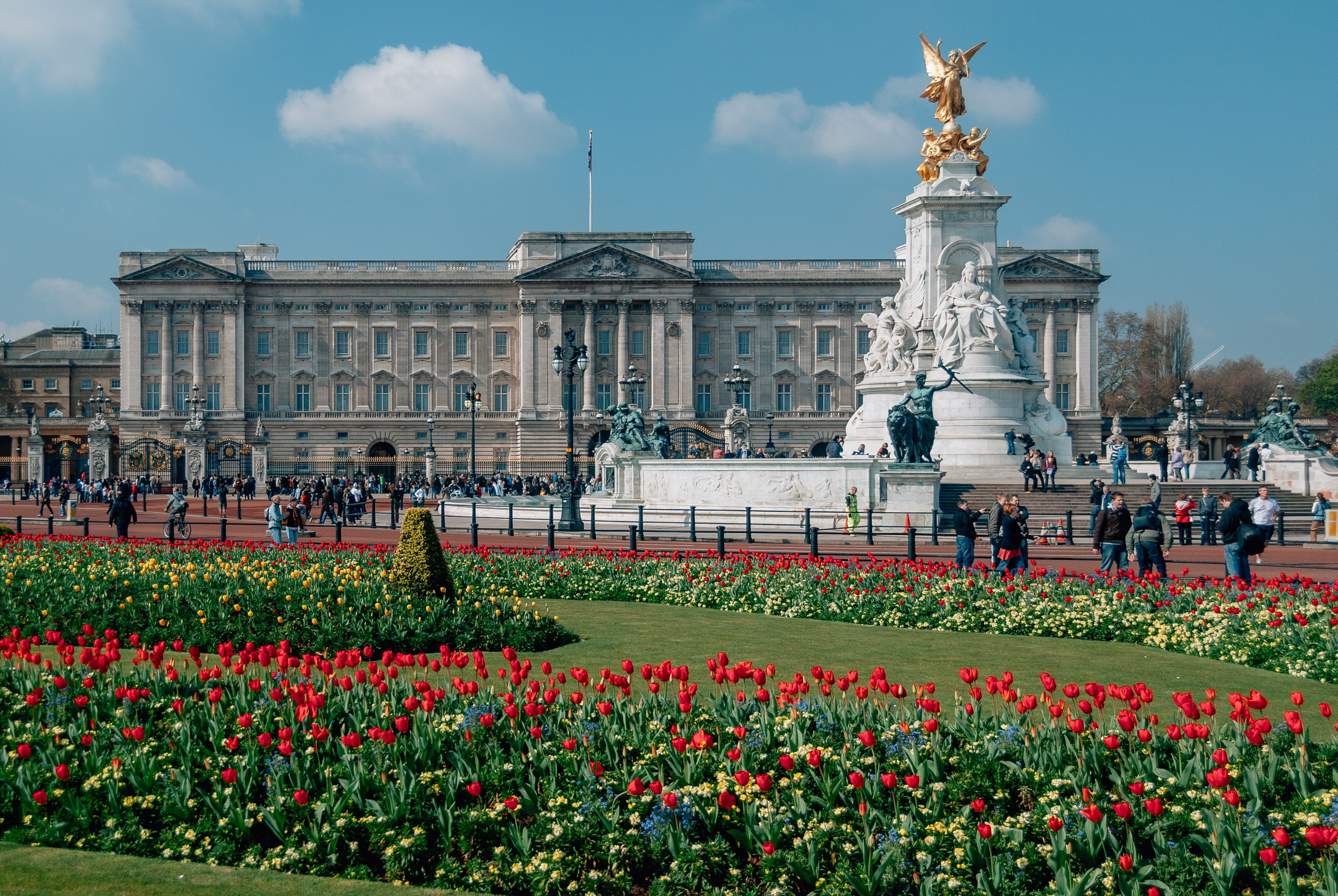 Buckingham Palace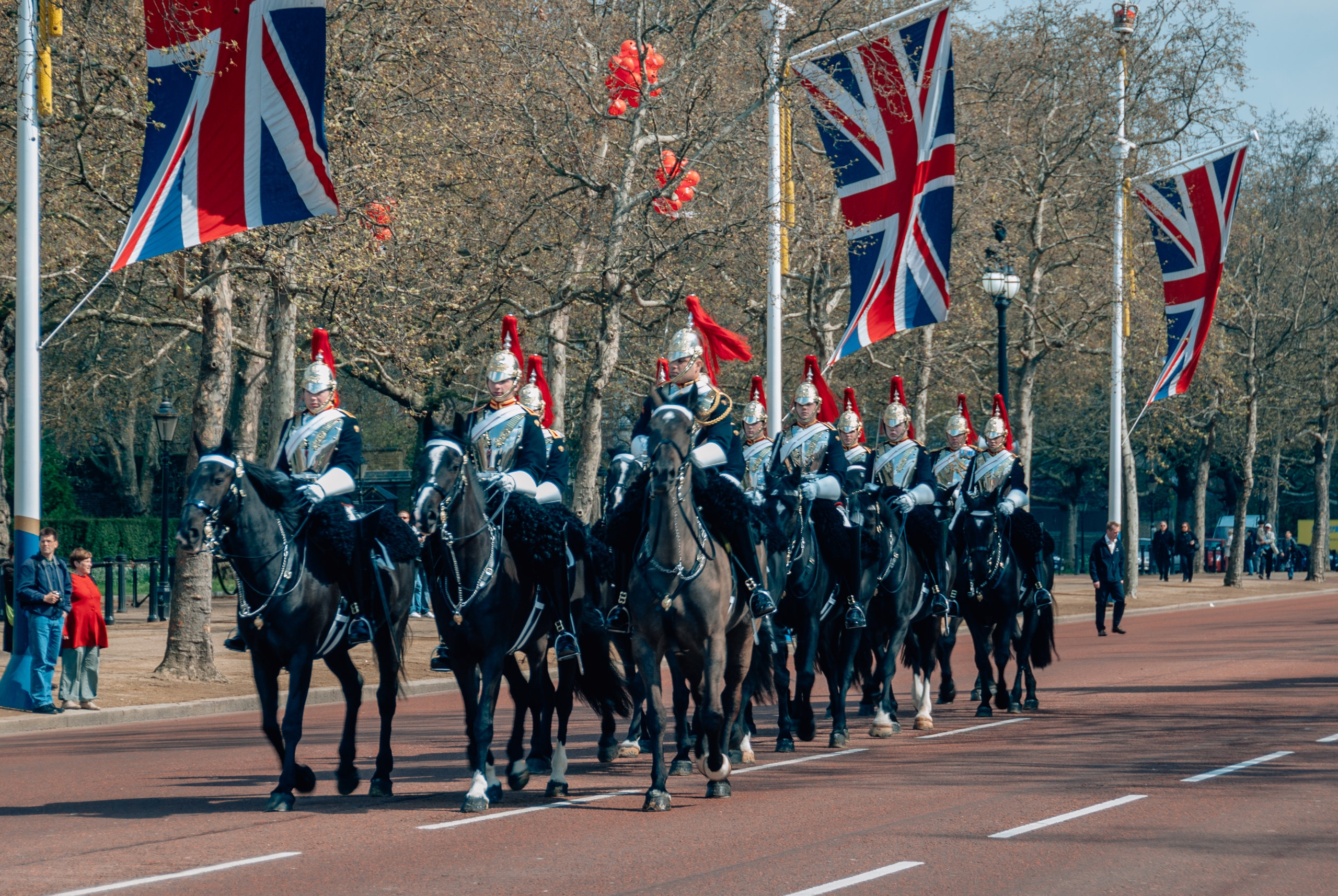 Procession of Royal Palace Guards
The rest of the day was spent running around shopping and doing other things on our list. We have a list of things to eat in each country; for the UK: fish and chips, great Indian food, bangers and mash, roast beef and yorkshire pudding and McDonalds chicken nuggets (apparently Jessica has had McNuggets in every country shes visited and is an expert on the subject). Today we had what are supposed to be the best fish and chips in London. Even I ate them, which Im sure is shocking to most of you. However, fresh and mild cod flash fried with amazing batter and served with fries, its hard to go wrong. I can say without hyperbole that these were the best fish and chips Ive ever eaten.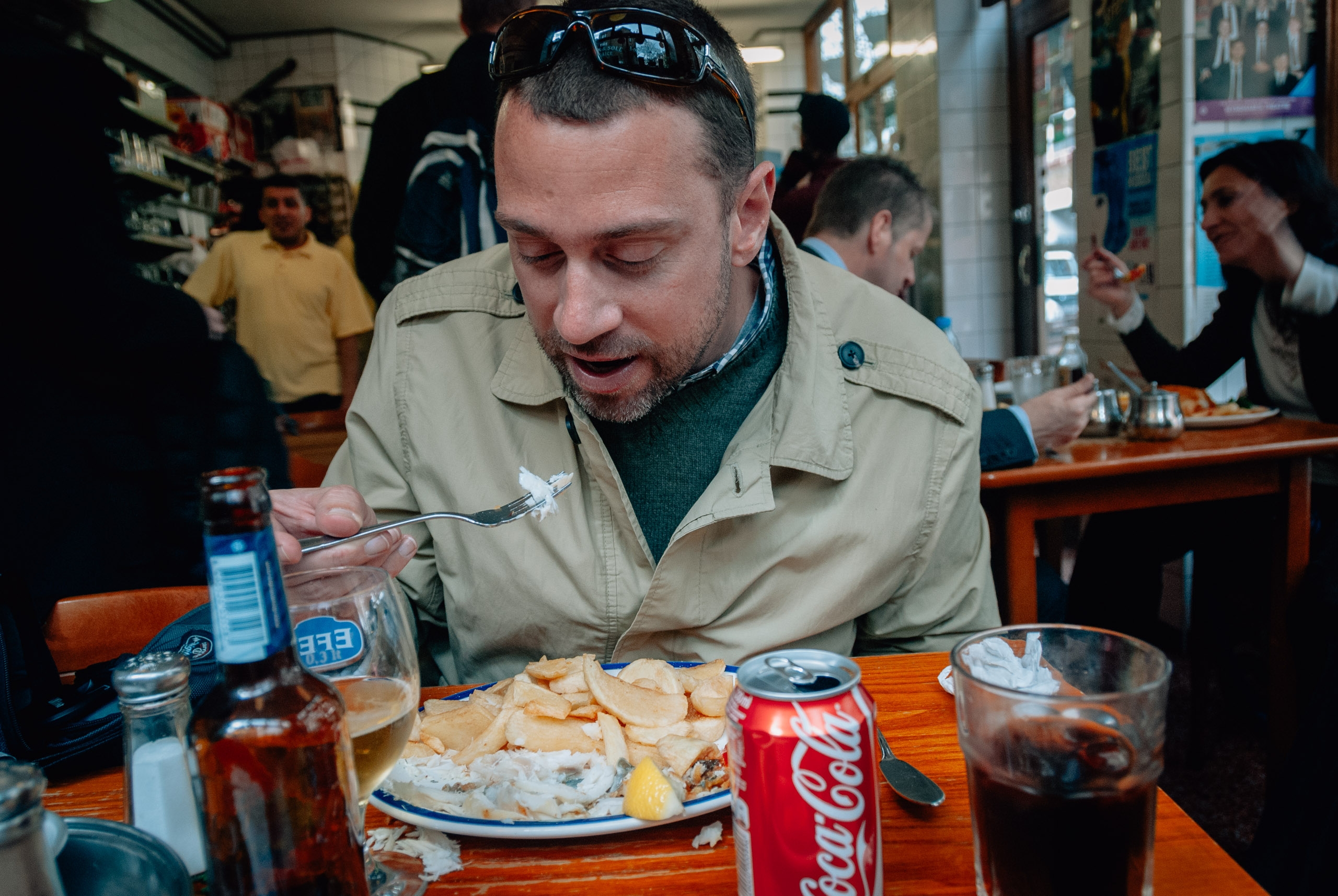 Kris eats fish
We spent the better part of the day finding a jacket for Jessica who left her Burberry coat in San Francisco (we went to the original Burberry shop on Haymarket just for photos). We eventually found one at Zara, after hitting TOPSHOP, Gap, H&M and even the new Banana Republic store on Regent Street.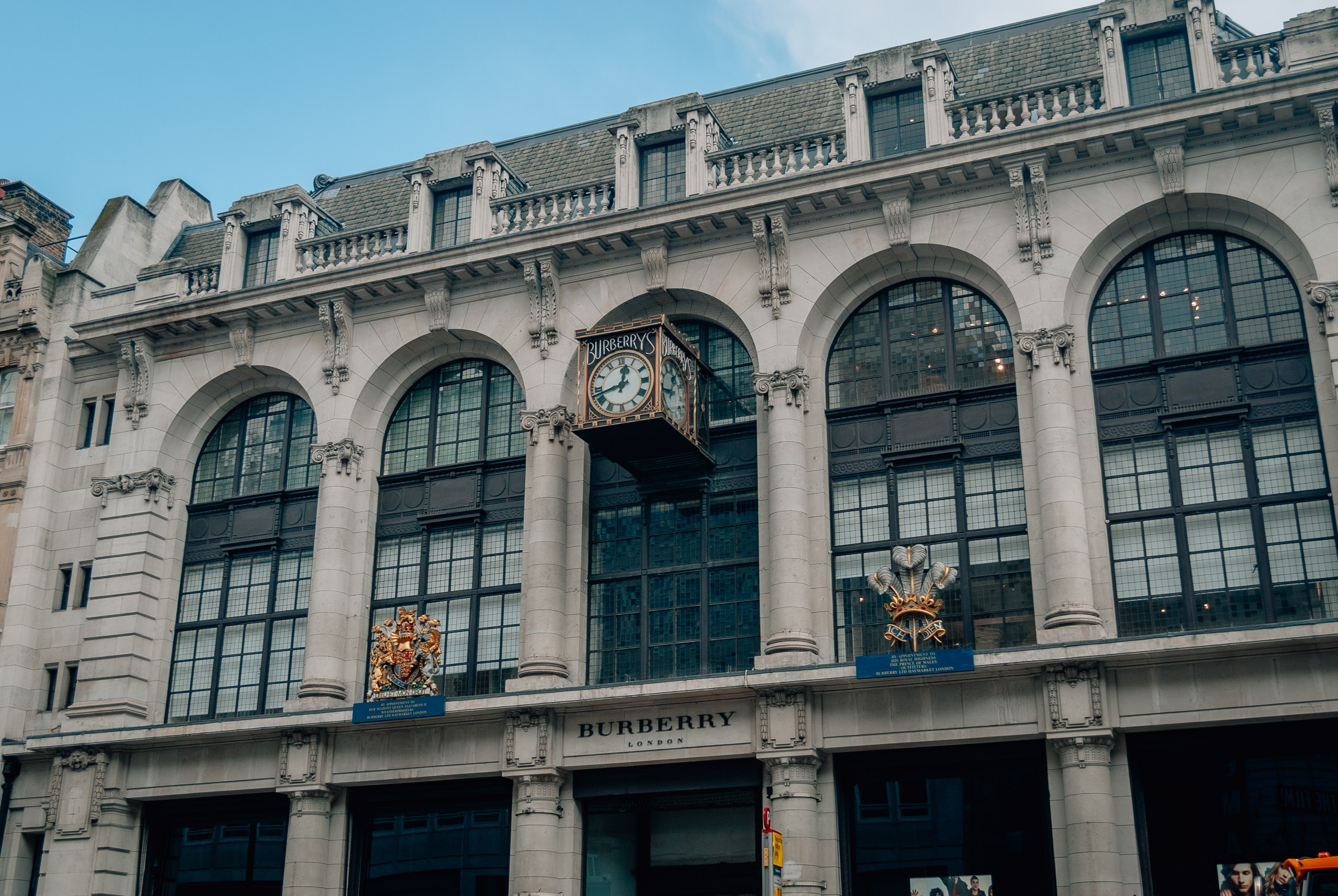 The original Burberry's Store
Continuing our culinary quest later, we attempted to find the S&M Cafe (which stands for Sausage & Mash, mind you), but were unsuccessful. We did a quick pub tour of some of the classic watering holes along the Strand and Fleet Street before arriving for dinner at Rules, the oldest operating restaurant in London. We had roast beef, potatoes and yorkshire pudding for two and it was amazing. Im a big fan of HOPR, but Im now a big fan of this place. Our waiter was pictured in our guidebook, which was one of those weird moments when you realize youre a tourist.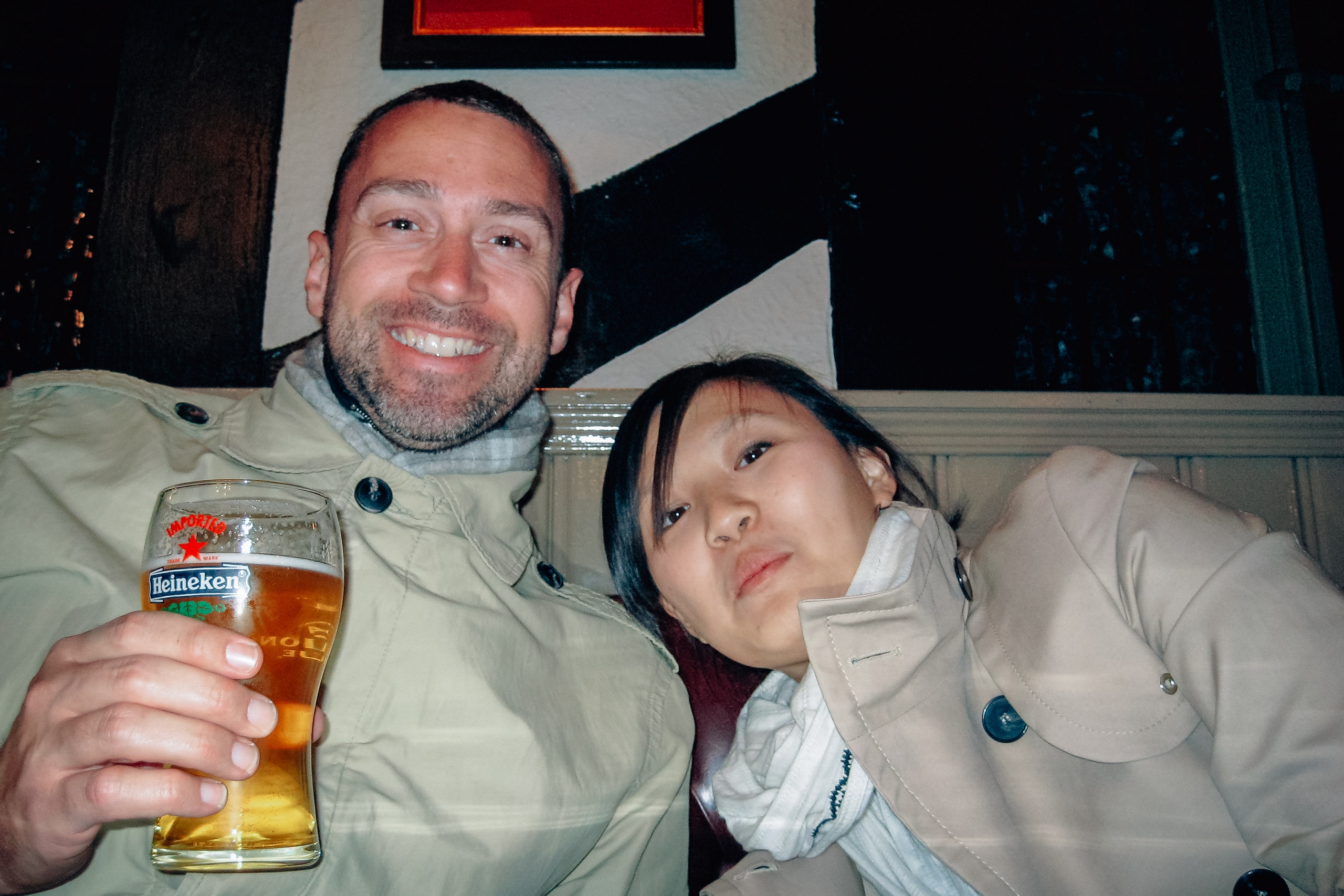 On our Pub Crawl
When I was in Madrid three years ago, Matt Poehler, Sophia Guitierrez and I stopped by a tapas place that was highly recommended in Matts book. The waiter pictured in the book was also our waiter. We showed it around and the staff had a good time at his expense, generally making fun of him. The same was true here.
Jessicas birthday is today, April 15, so we made this a birthday dinner. Baileys cheesecake and coffee ice cream - not a bad birthday cake.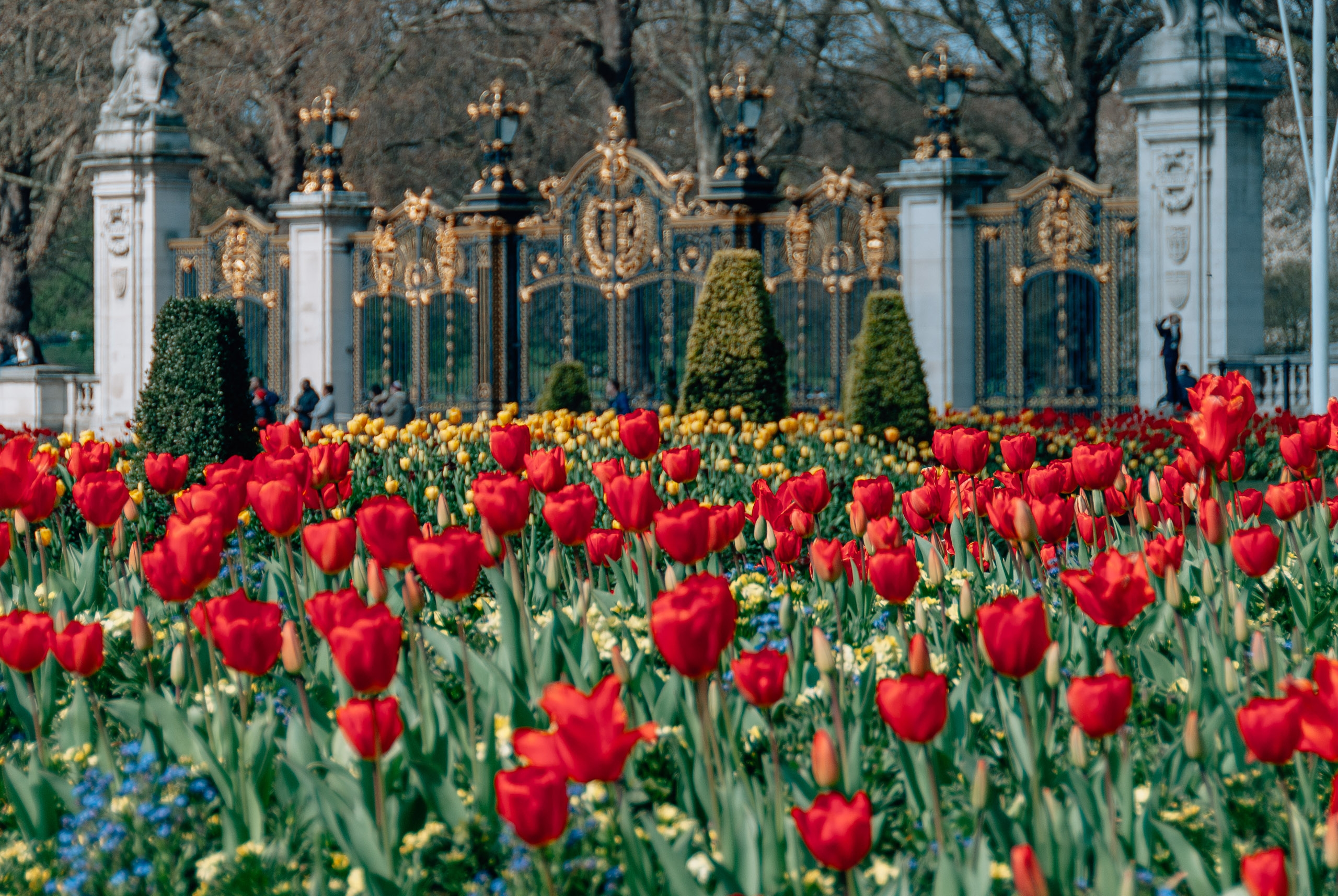 Flowers outside Buckingham Palace