Touring London - Day 4: St Paul's Cathedral, the Millennium Bridge, Shakespeare & Beer
April 16, 2008
Our last day in London was spent catching up on a few things we hadn't crossed off the list. One of those things, and an important one, was Bangers & Mash, another classic English pub item. It's pretty much what it sounds like; bangers (sausages), mash potatoes and onion gravy. We sought out the much-talked about Sausage & Mash (S&M) cafe for their interesting variety of sausages, potatoes and gravy. It was all very delicious, and despite how it sounds, surprisingly light.
Prior to some late morning S&M, we stopped by the British Library in St. Pancras to view their impressive collection called the Treasures of the British Library. Much like the British museum, the British library collection is full of items looted from imperial conquests around the world, though this collection is decidedly more British. Manuscripts by Shakespeare and Jane Austen, lyrics written by hand by the Beatles and an early surviving copy of the Magna Carta are among the most impressive. There are a number of ancient Korans (from colonial Palestine), Hindu scripts (from colonial Hindustan, now India), some Egyptian pieces (taken while not looking) and a few Guttenburg bibles. History aside, the pieces themselves are amazing. The building itself is not noteworthy, a rather bland mid 80's "modern" piece remenescient of your local DMV.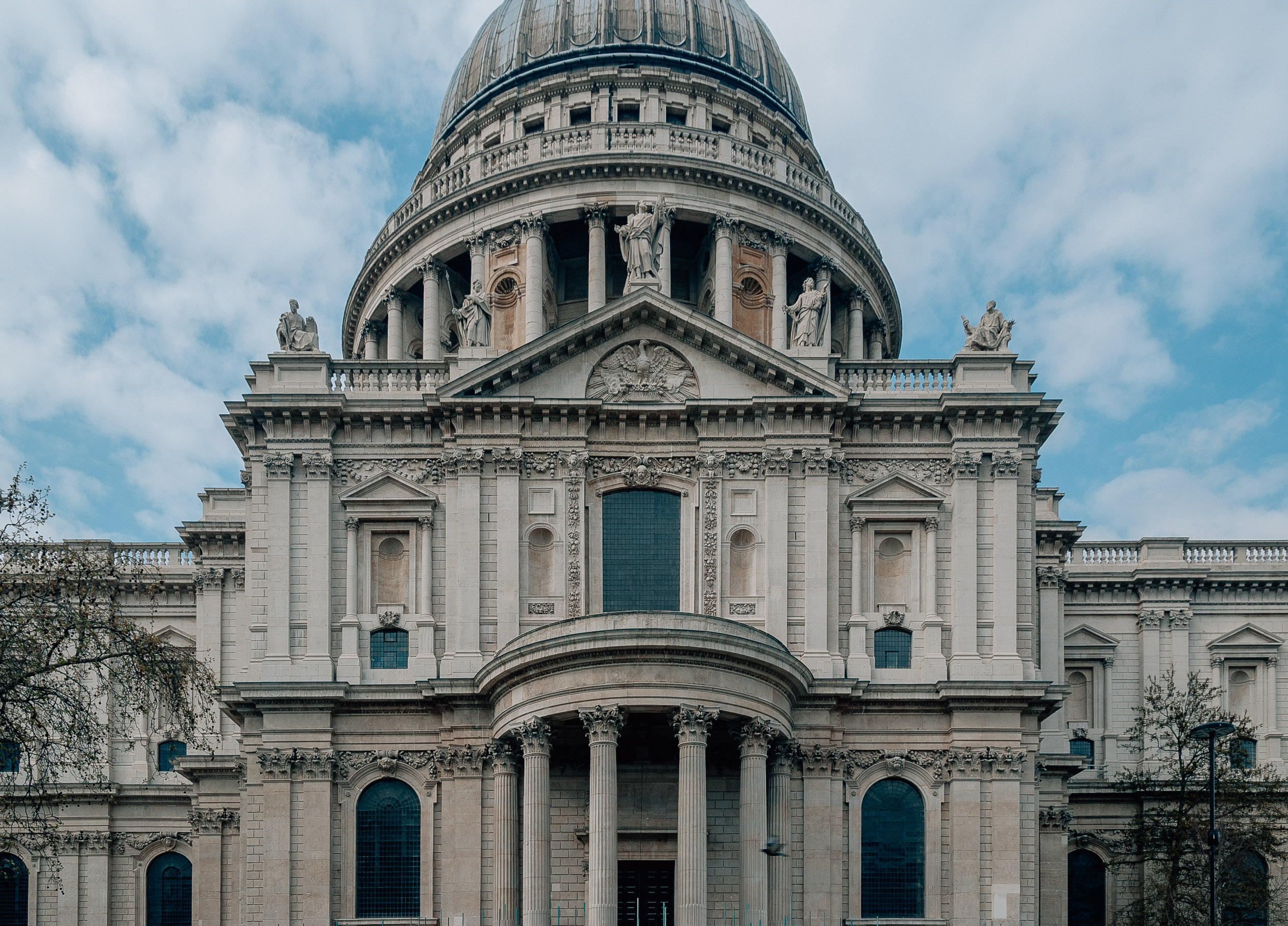 St. Paul's Cathedral
Our next stop was St. Paul's Cathedral, one of the larger and more impressive churches you can see across Europe. If you were to embark on an extensive tour of Europe and its museums, you could quickly become churched out, and if you look at artwork from about 800AD-present, you might also quickly get Jesused out. In this case, St. Paul's is impressive as a feat of engineering. Soaring internal spaces must have been inspiring to early church goers. Hardy souls can climb the 449 steps to the top for impressive vistas overlooking London. Having done the London Eye the day before, we didn't feel the need and acquiesced, content to enjoy the view from the ground. Queen Elizabeth was crowned here, and Charles and Diana were married on the site.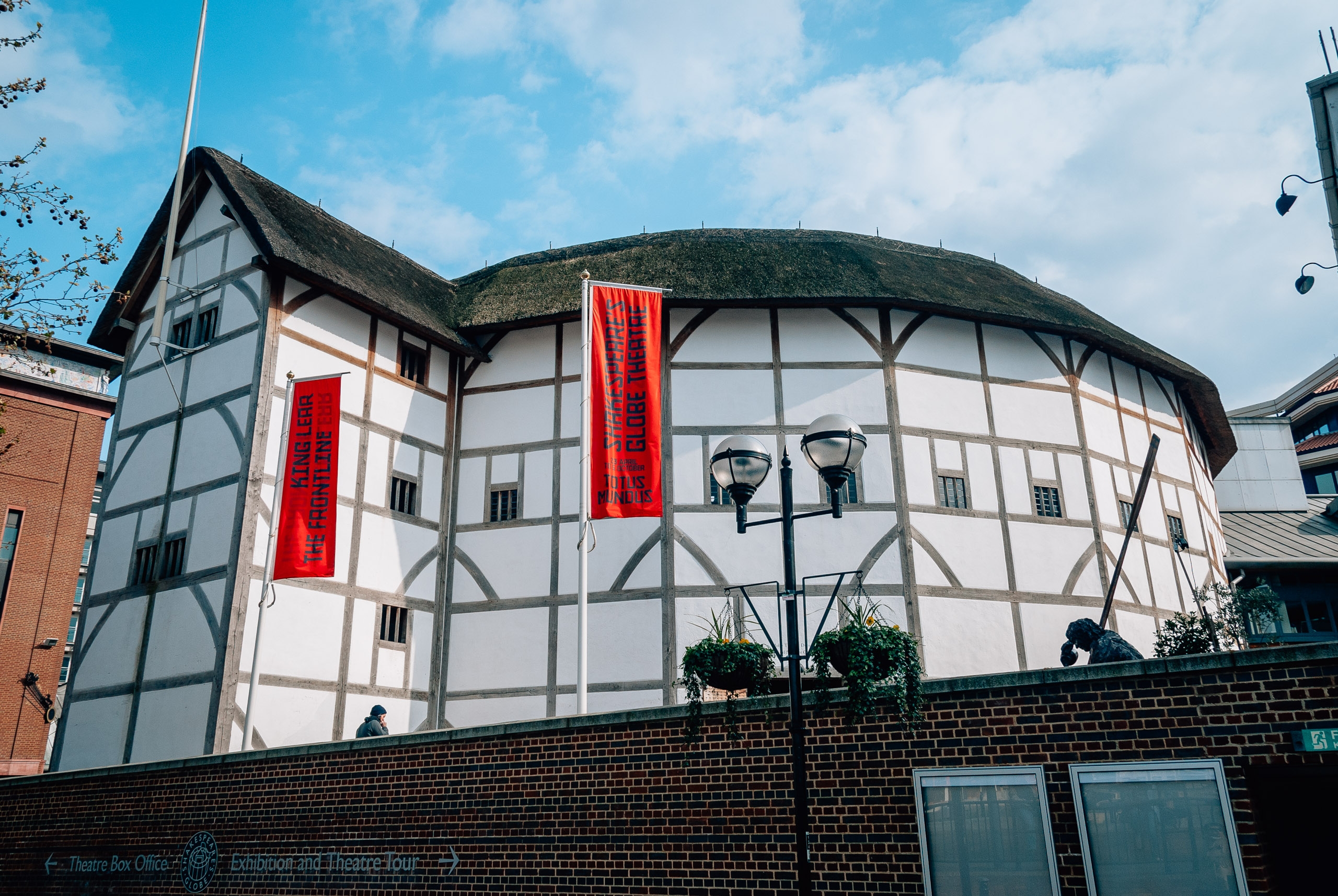 Shakespeare's Faux Globe Theater
We walked from St. Patrick's across the Millennium Bridge to the reconstructed Globe Theater. Built in the 1980's, this is a near-exact period replica of the famed theater used by Shakespeare to debut and run his many famous works. The theater used period tools, period materials and period methods to recreate the venue with exacting detail. Despite all of this, it looks like a crudely built theater, constructed yesterday as an elaborate prop in a poor Shaksepeare production. I was under iimpressed with the tour as little is revealed about Shakespeare, his life or his work. Much is talked about the history of London at that time, which is sort of interesting I guess but that doesn't seem to be the draw. I reckon true Shakespeare fans should travel outward to Stratford Upon Avon to learn more about the Bard. There seemed to be a number of folks leaving somewhat disappointed, 18 GBP lighter for their troubles.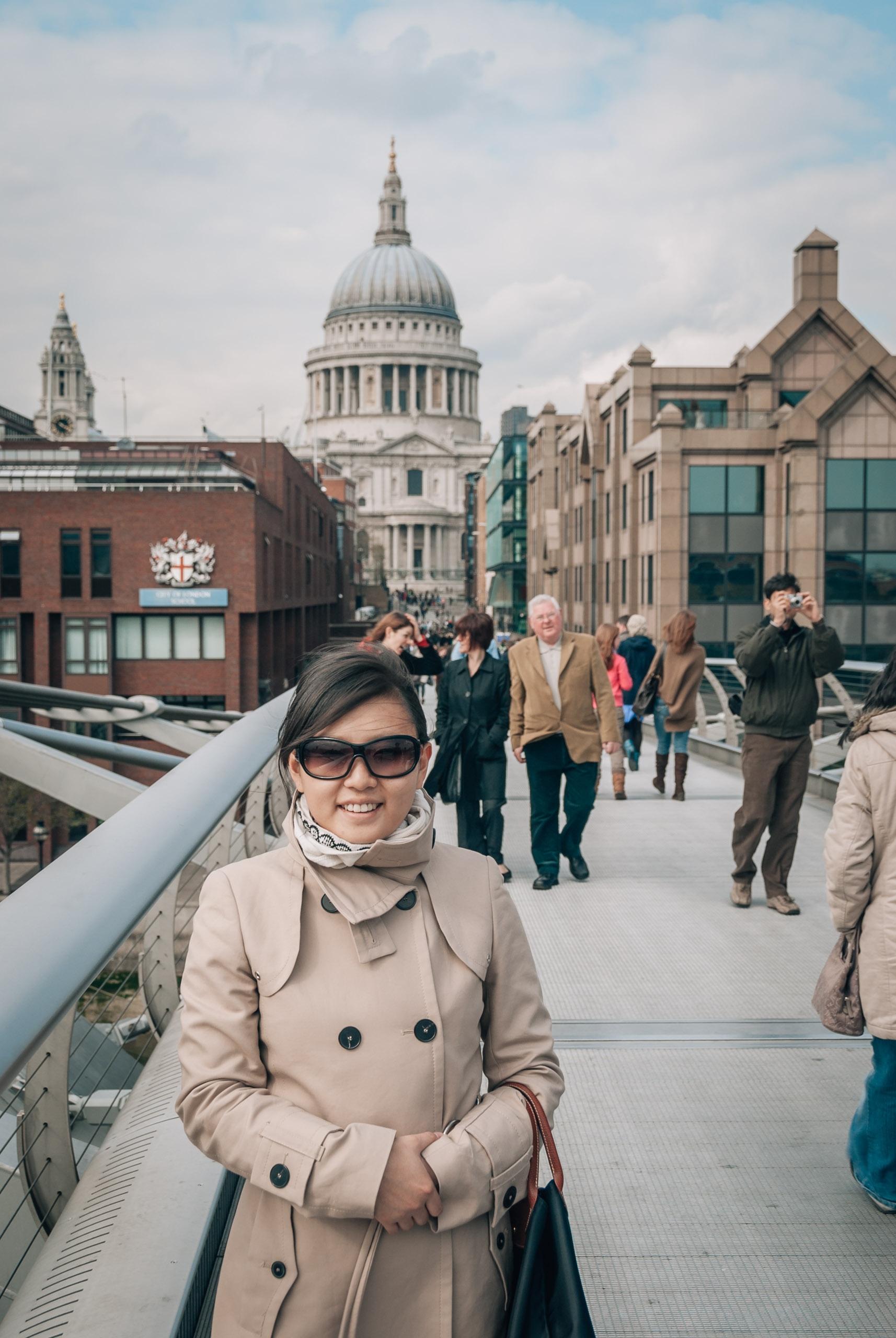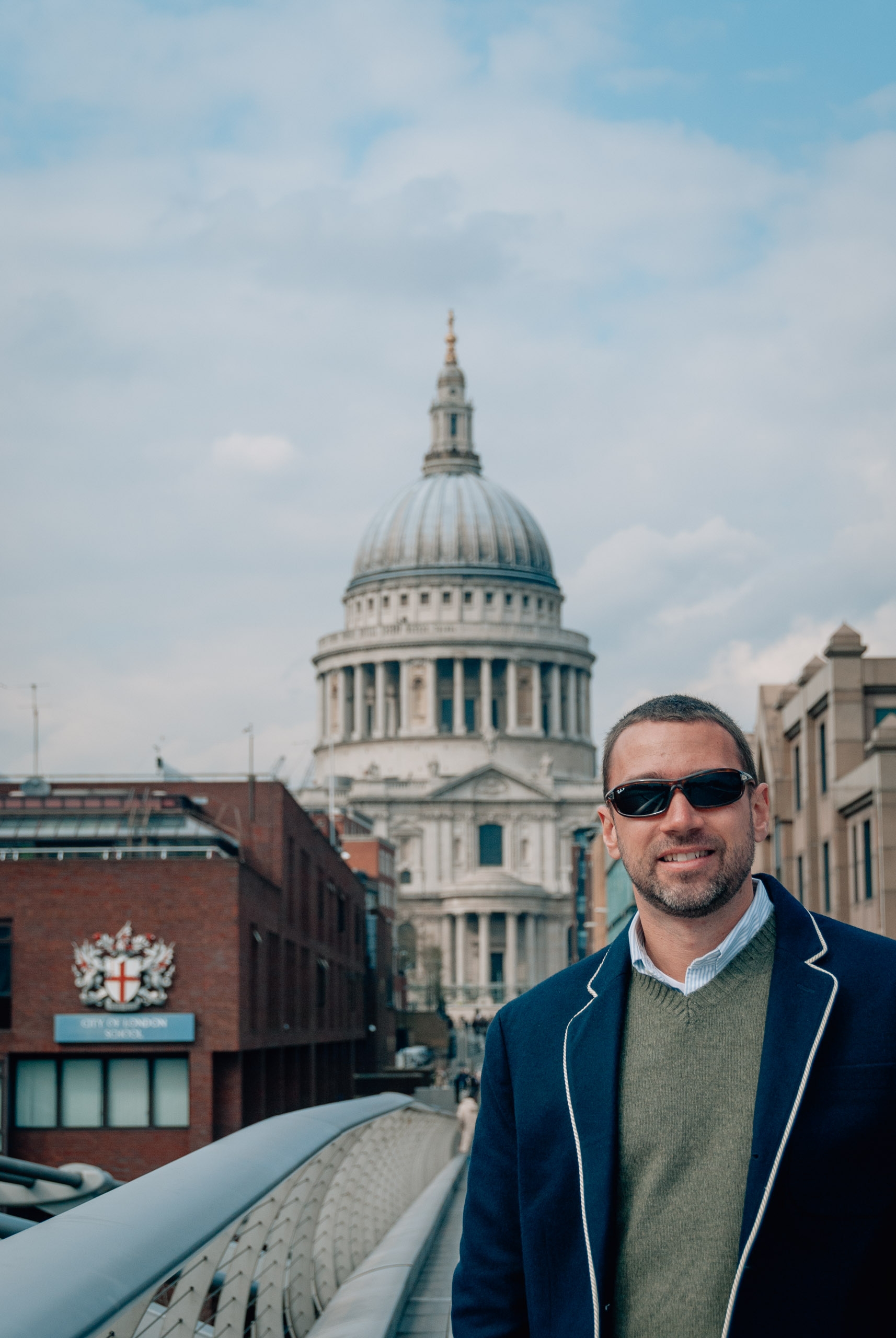 Walking Back across the Millennium Bridge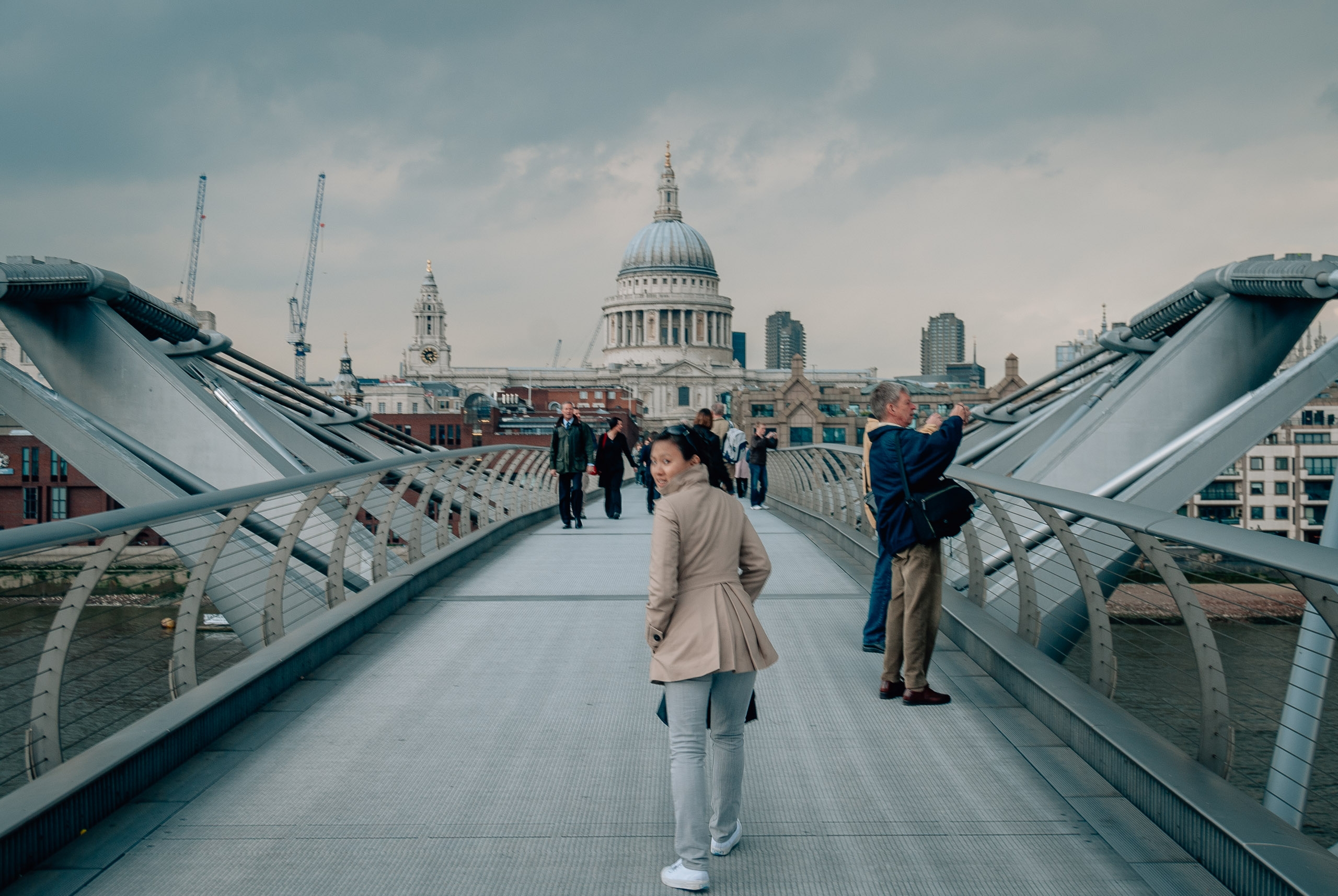 Walking Back across the Millennium Bridge
Our last stop of the evening was dinner at another of Carey Carpenter's recommendations, Belgo in Covent Garden. Belgo is a Belgian beer lover's paradise, with a 6 page beer menu, a variety of roasted meats, lots of mussels and waiters & waitresses dressed as medieval monks. The food was great, the beer was great and the atmosphere is a pretty raucous good time. I highly recommend it. From there we headed back to pack for an early departure to Ireland the next morning.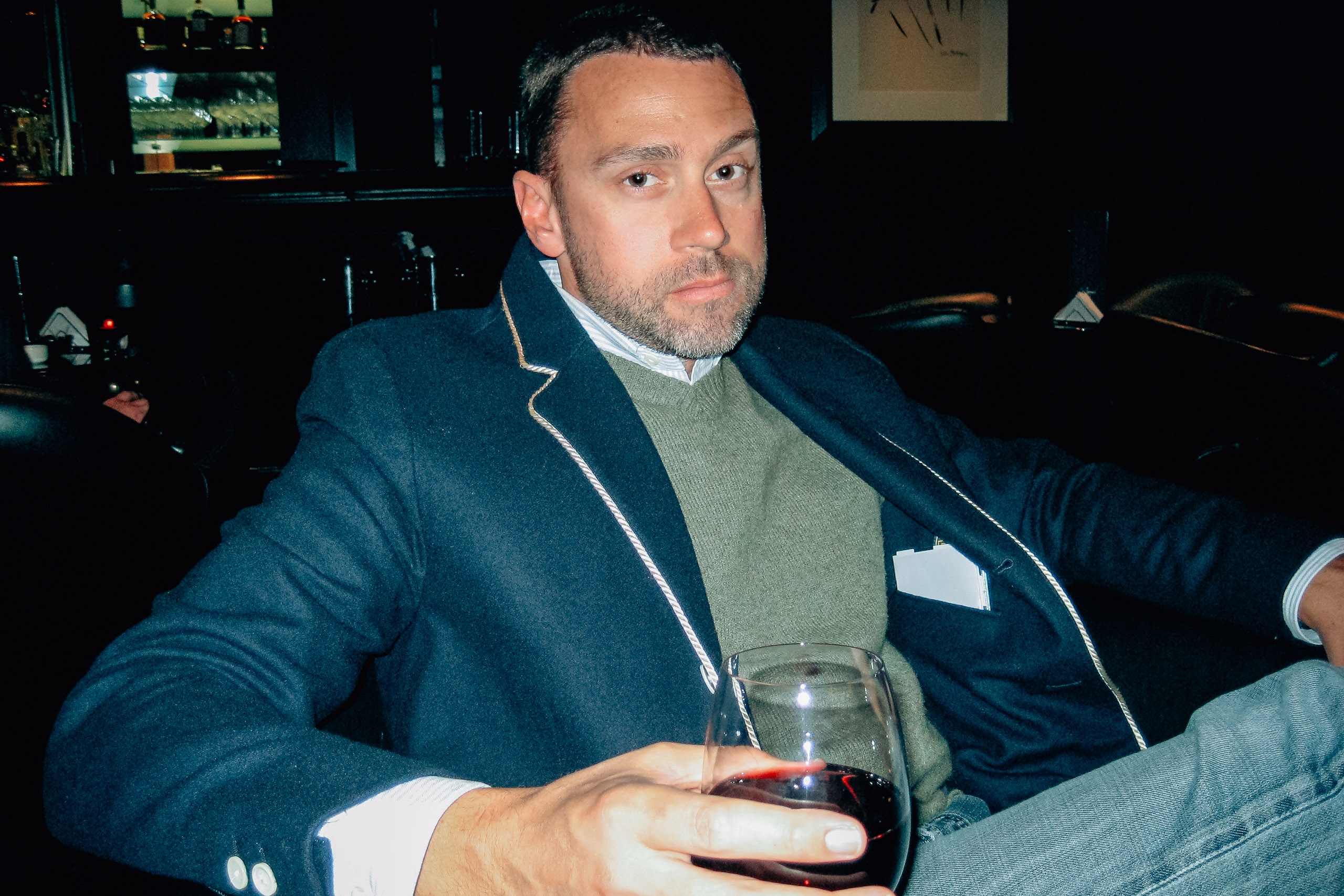 Waiting for Dinner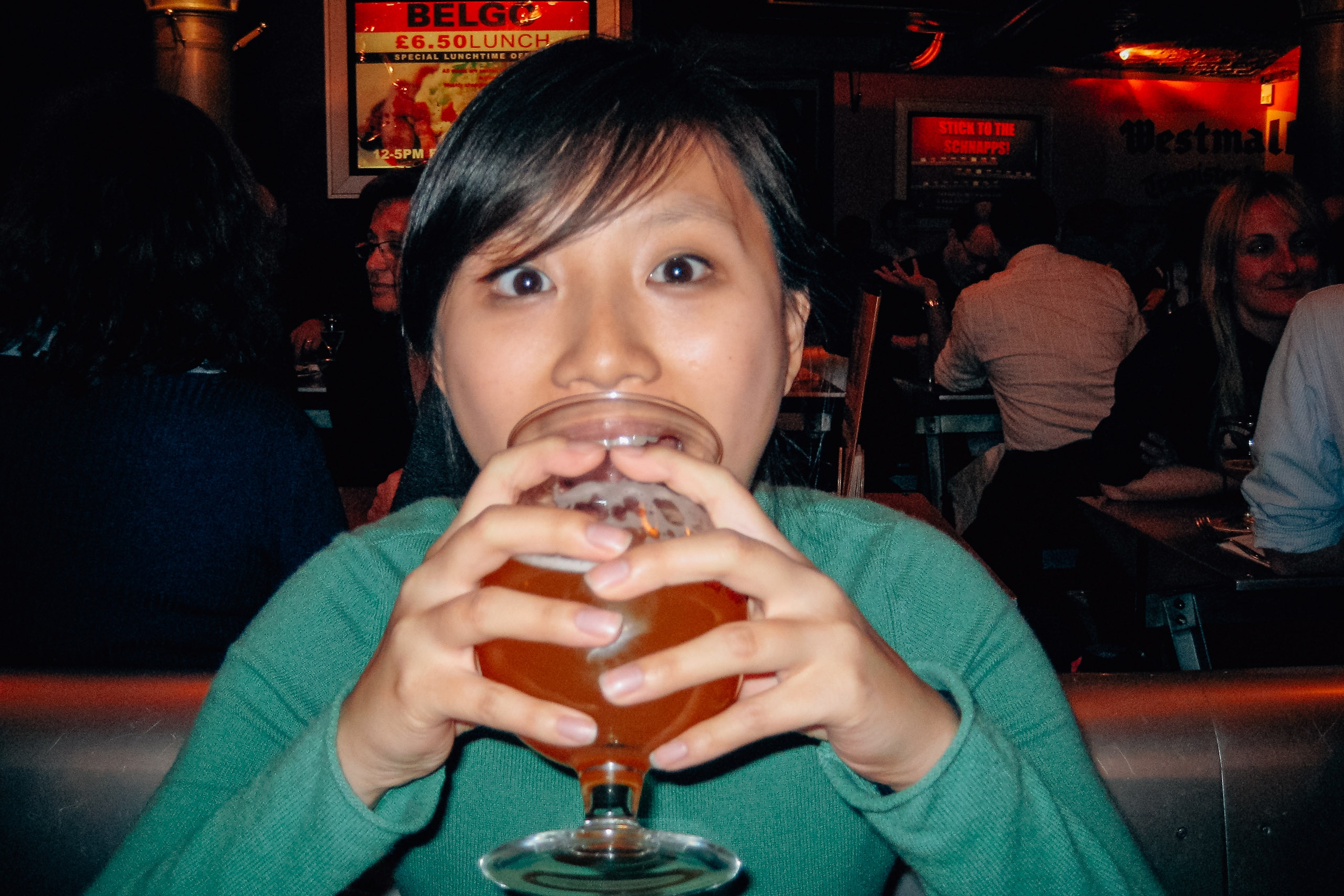 That's Good Belgian Beer!
This was my second trip to London and a very enjoyable one. This time was more relaxed, despite how this itinerary might read. Visiting the UK is terrific as the histories of the US and Great Britain are so intertwined, that much of the history is familiar even to those who slept through most of junior high or high school. A final note about expense. London, and the UK in general, is expensive for Americans these days. The Pound is about $1.95, which is slightly more than it was when I visited in 2001. However, the prices are also considerably higher compared to the US, even in places like New York or San Francisco. A sandwich for 6.50 might seem ok until you realize you double that and its now $13.00. This is a pretty consistent experience. A light and reasonable lunch is easily $50-$60, and we won't discuss hotel rooms. All of this being said, I wouldn't let it deter you. Keep in mind the UK has always been more expensive, and the recent woes of the US dollar haven't significantly worsened this. Once you get your head around the cost, and if you're mindful about making reasonable choices, its very doable. It would be a shame to pass on so much rich history, culture and experience because it was deemed "too expensive." After a few $22 trips to Starbucks, you quickly adapt to doing without.