Touring Dublin - Day 1: A Walking Tour, Trinity College & The Pubs
April 17, 2008
We arrived in Dublin around 8:15 on Thursday morning after a short and easy flight from London. The flight was 4 GBP per person, plus another 40+ GBP in taxes and fees. Seems all the flights are like this. We took the AirLink bus into town near the Temple Bar, which is the main little touristy downtown area in Central Dublin. Ireland is on the Euro, which has an only slightly better exchange rate than the Pound. But, its still the UK, and thus its still expensive. We'll be finding another McDonald's for Jessica's world of Chicken McNuggets quest, but don't plan on much Irish fine dining as I've been told that's a bit of an oxymoron.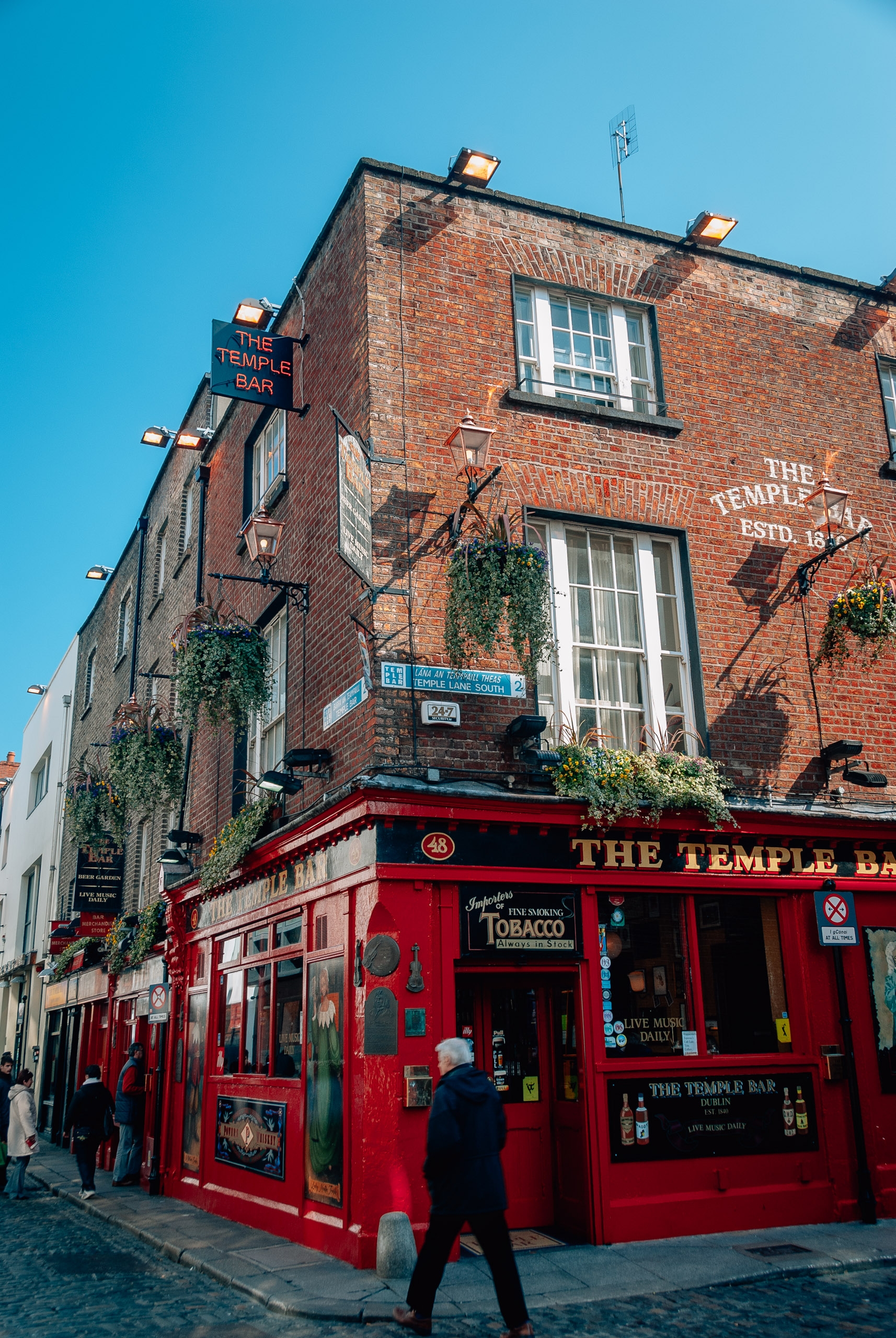 Temple Bar
We're staying at the Clarence Hotel, owned by U2's Bono. They do seem to play alot of U2 here. Our room wasn't ready yet so we went to the restaurant to sample the traditional Irish breakfast: sausage, bacon, fried eggs, grilled tomato, grilled mushroom and one each slice of black and white pudding. Pudding is a sausage of grains and cows' blood, sliced and served. Not for me, but everything else was great.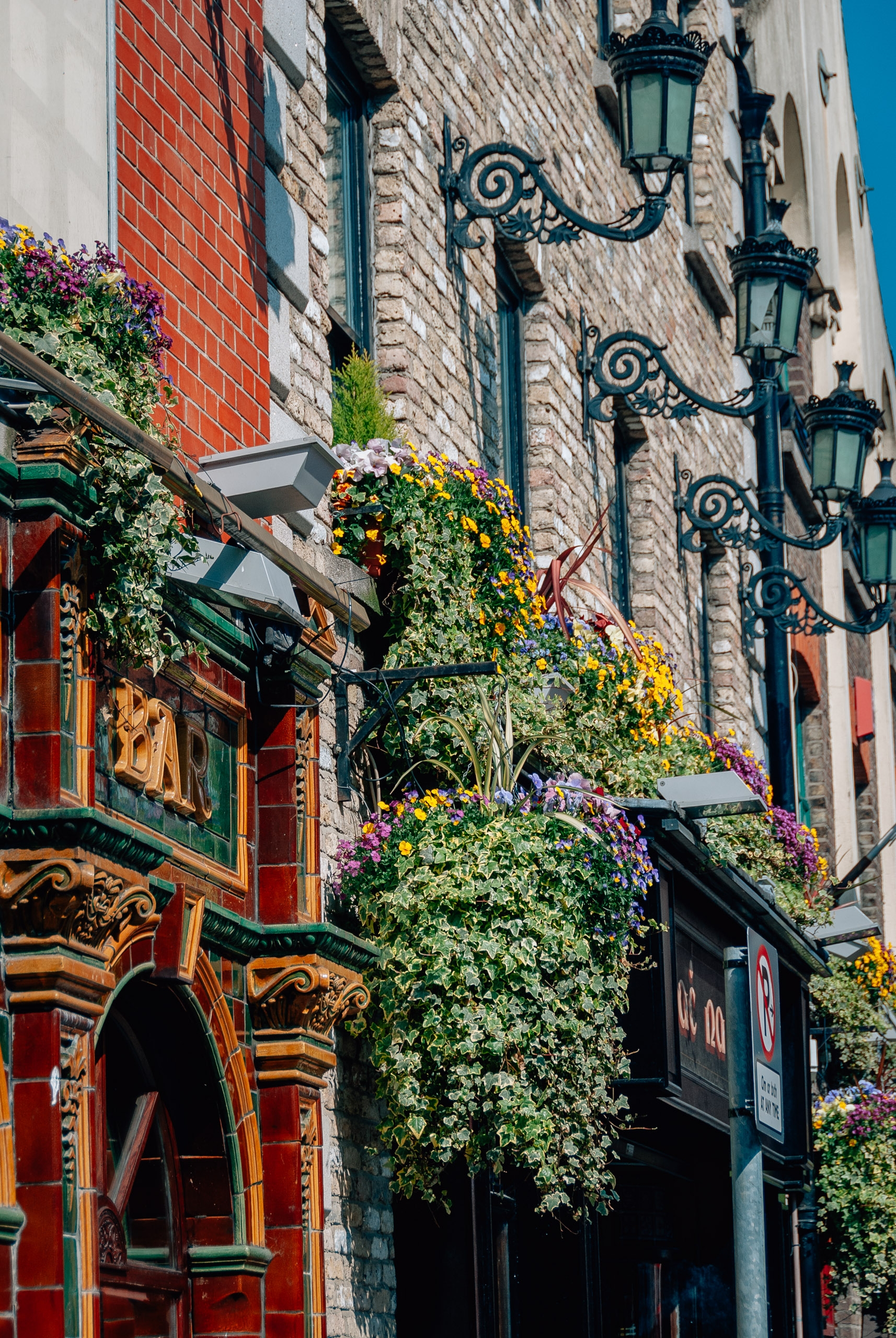 Downtown Dublin
The first day we went on a small walking tour around town, including stops at Trinity College, a few parks and the fashionable shopping district. We saw the Book of Kells, an elaborate 8th century bible and important Irish treasure. After our walk, we later we referred to our guide book titled, "The Top 25 Things To Do and See in Dublin", and realized we had just done about 18 of them. "Go to this park, see this statue, walk over here." I think the author sold his book on a great premise, but probably struggled to deliver 25 intriguing items.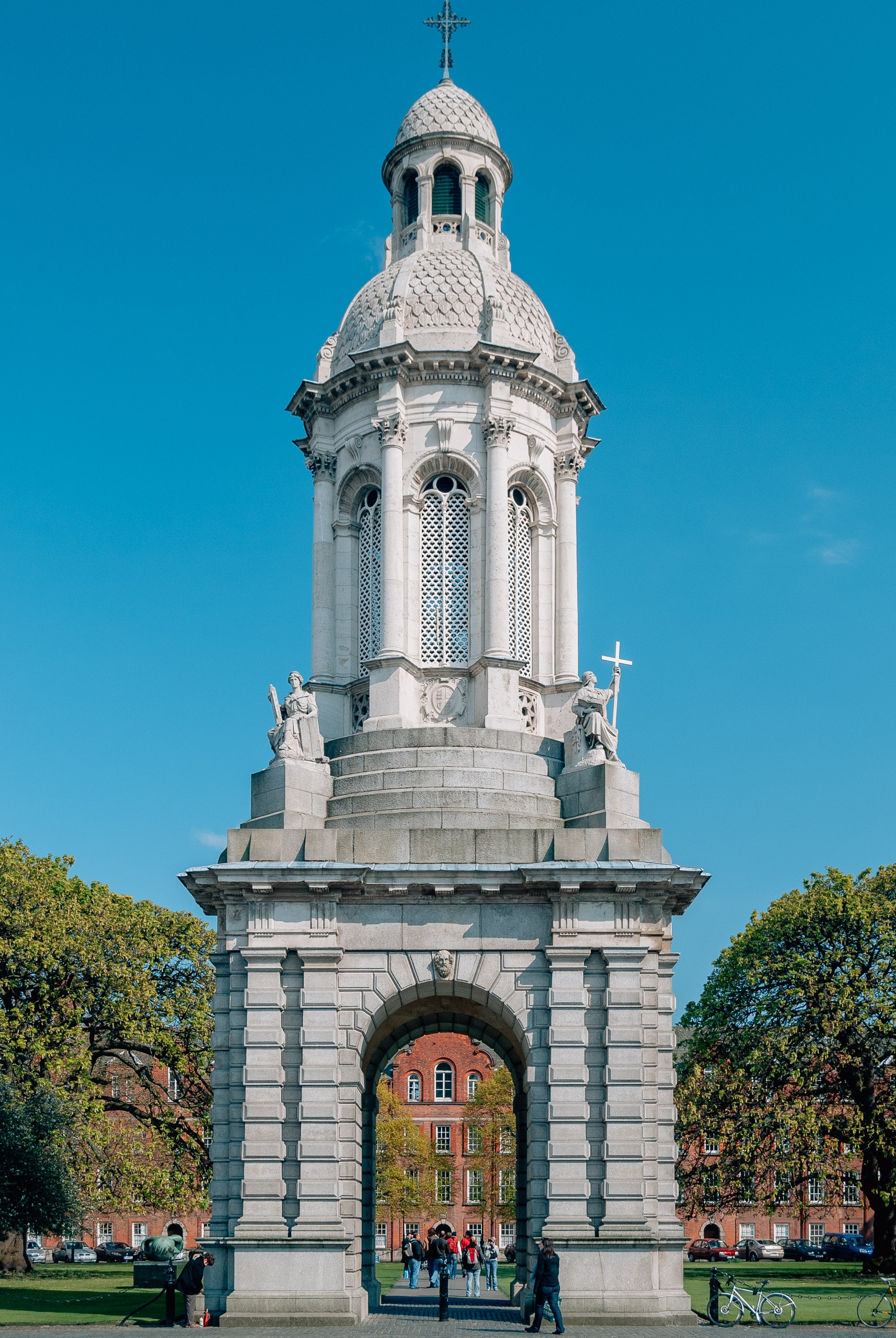 Trinity College
Dublin is one of those places that is rich in culture, but there's not much to see per se. Everyone tours the Guinness Brewery and the Jameson Distillery, but that's for another day. Drinking is a big deal here. That's probably due to the weather, which ranges from lousy to awful. There is not one page in the guide book that doesn't contain the words "pub", "bar", "Guinness" or "drink." You really can't get away from it, but then again, when in Dublin...
On our way back to the hotel, we stopped for beers at the Temple Bar and toasted our first Guinness in Ireland. I'm not a huge fan of Guinness, but it does taste much better here. We also sampled some Bushmill's, but that stuff seemed a bit harsh. The Jameson was much better, so I'm told. Per John McDermott's request, we toasted him, his Irish ancestors and promised to find a McDermott pub.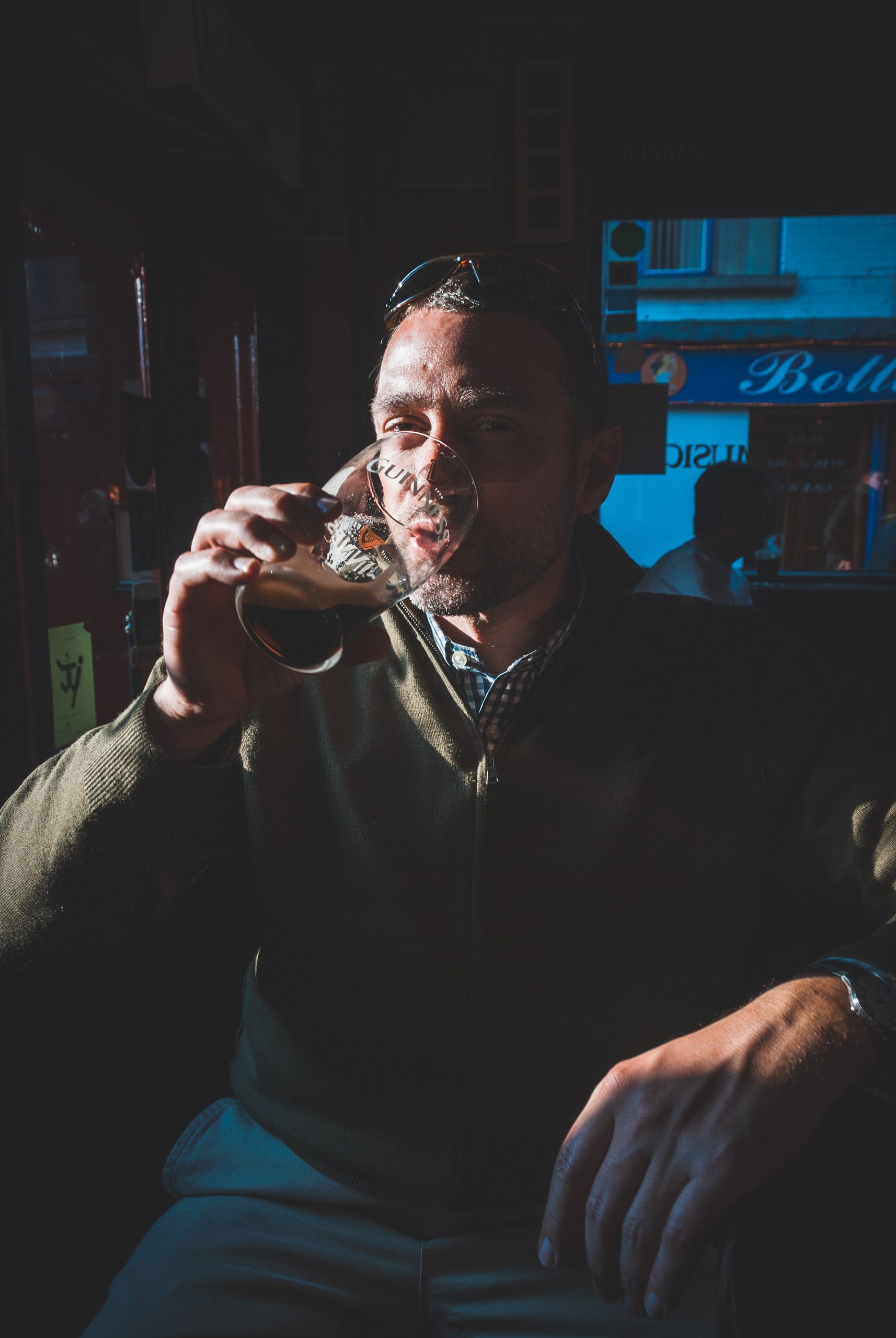 Enjoying a Guinness at Temple Bar
That night we went to a simple Irish restaurant near Temple Bar. Supposedly Sinead O'Connor worked there before becoming an angry musician. We were up at 4:00 AM to catch our flight so it was an early night to bed. The bars outside finally quieted down around 5:00AM, then the bottle cleanup started around 6:00AM. I was so tired, though, I didn't really mind.