Touring Paris - Day 2: Les Invalides, Champs-Elysees & Centre Pompidou
May 01, 2008
Hello from Day 2 in Paris. Today was the first day of our sightseeing and running around town. We bought one of those city bus tours that takes you around town with interesting commentary about the sites. Ordinarily I might eschew such touristy pursuits, but its a great way to get the layout of the City and decide where you want to spend more time. Because you can jump on and off for two days, its also convenient and inexpensive transportation around town. The Metro, Paris' subway, is also pretty easy and inexpensive but buying tickets can be tricky if you don't have exact change and you don't speak fluent French. The French are overall pleasant helpful hosts, the notable exception are the Metro employees who are total assholes.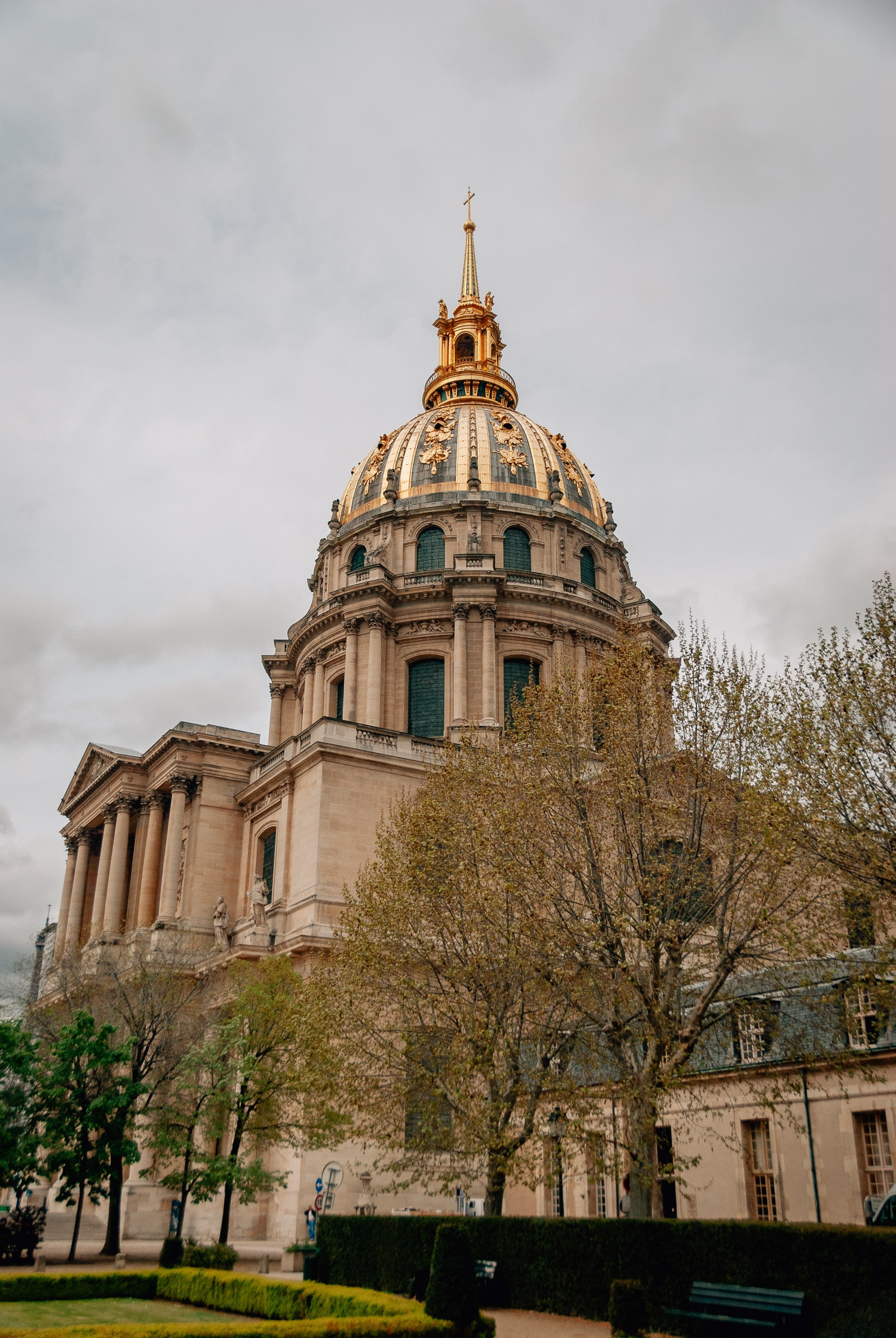 In front of the Hotel de las Invalides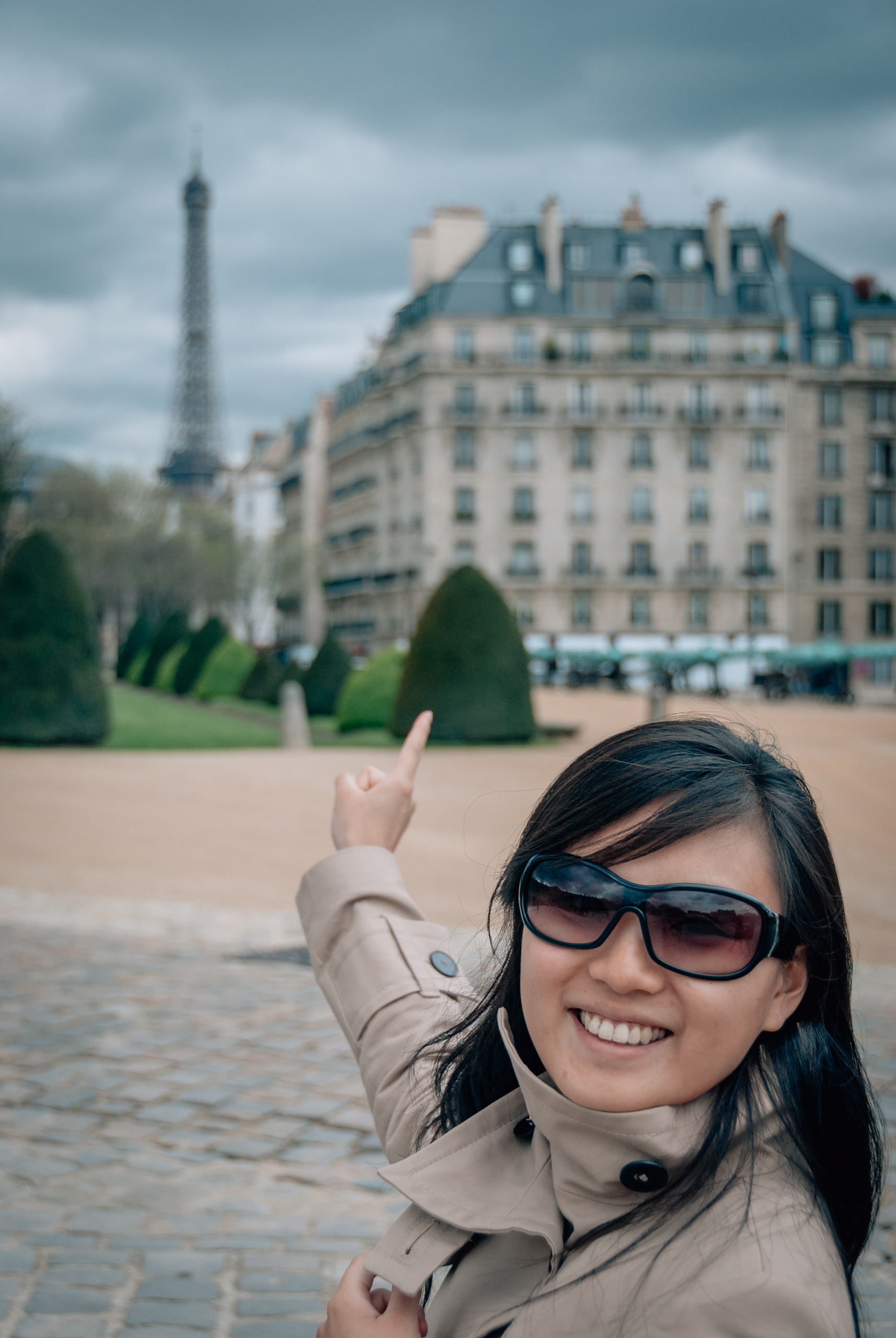 In back of the Hotel de las Invalides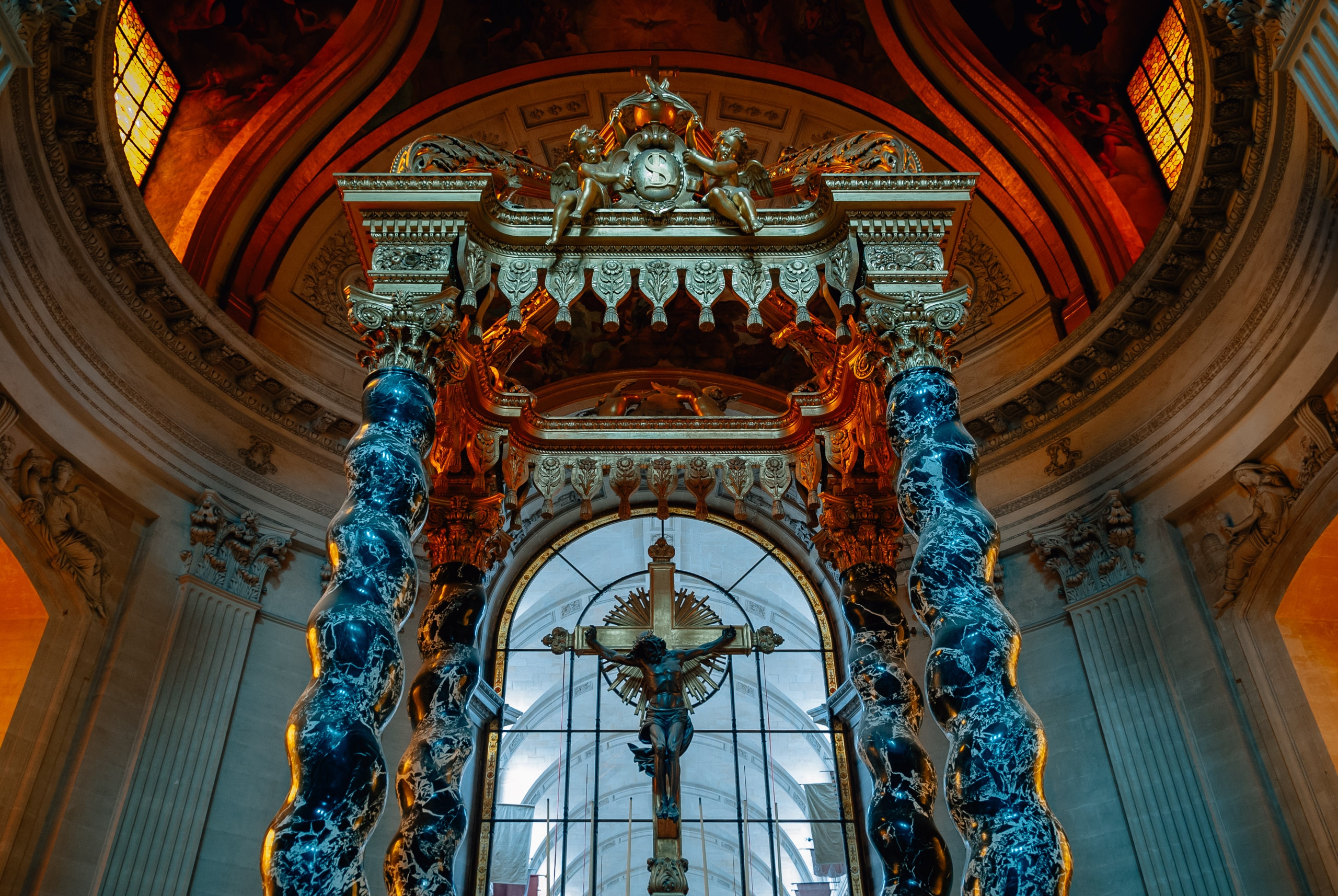 Inside the Hotel de las Invalides
Our first stop was within walking distance of our hotel, the Hotel de las Invalides. Originally built as a convalescent hospital for war wounded by Napoleon, today its a war museum and houses Napoleon's tomb. We didnt tour the war museum as we got our fill of medieval battle axes at the Tower of London, plus the museum was under construction. If you know your history, Napoleon is a pretty prominent figure. A brilliant military and political strategist, he rose to the head of the military by age 30 and eventually anointed himself emperor of France before a few disastrous follies, including an invasion of Russia during winter, led to his downfall. He died in exile on the British isle of St. Helena, but his remains were moved to Paris and enshrined in a tomb at this monument. Its ironic that his and the other statues are so tall, as Napoleon is famously short. There are few military heroes in Frances surrender-rich history, so its no surprise they make a big deal of this one.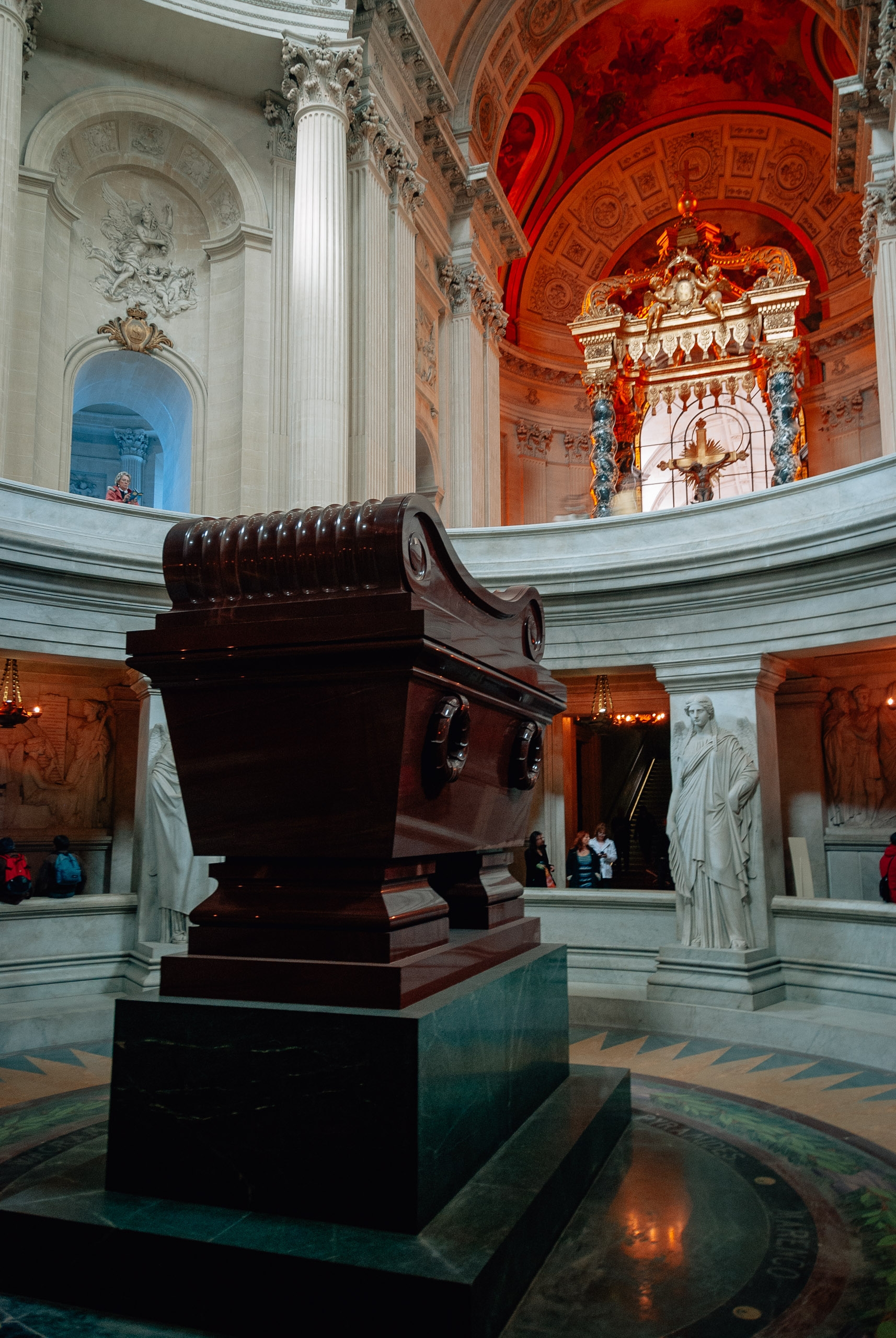 Napoleon's Tomb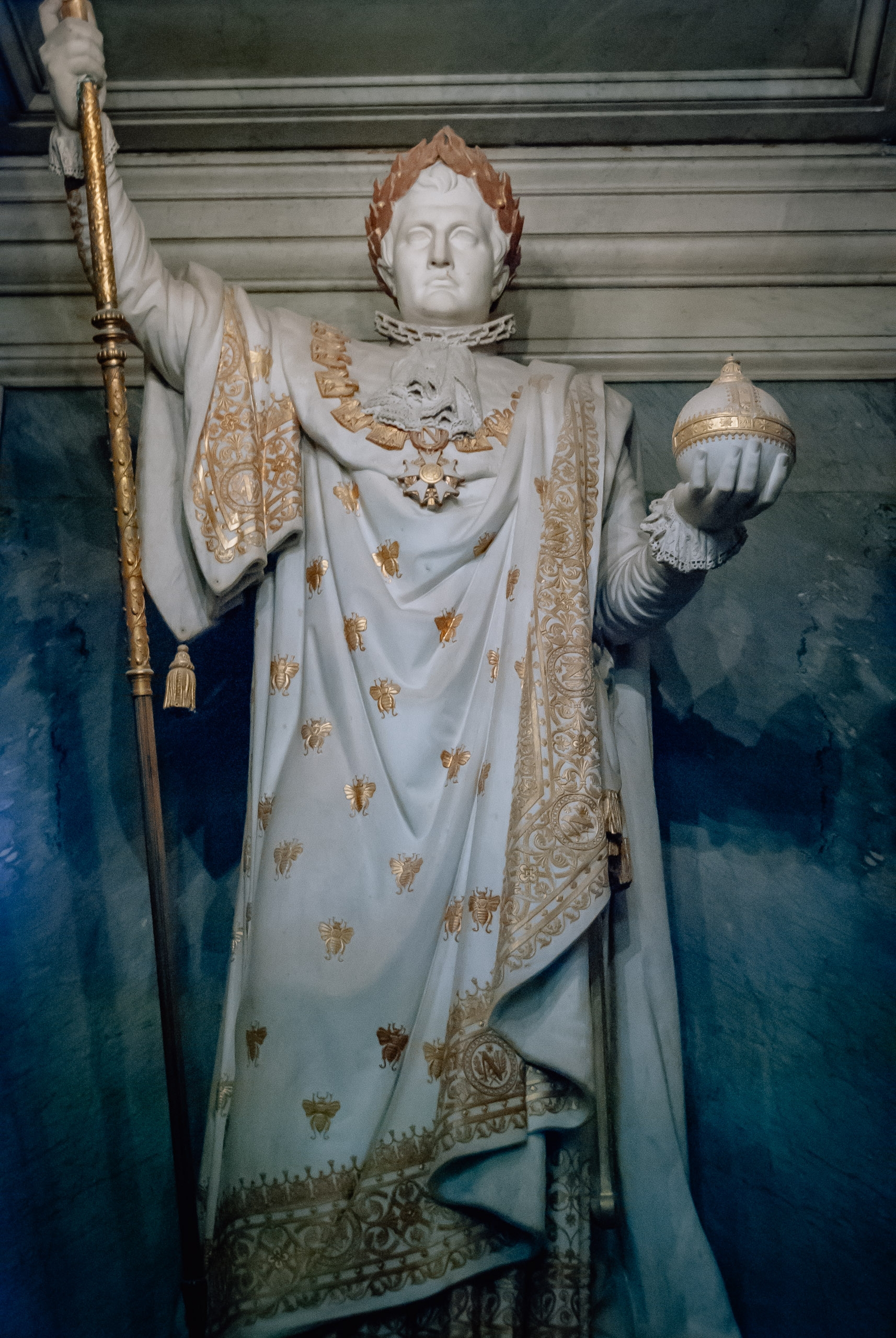 Honorary Statue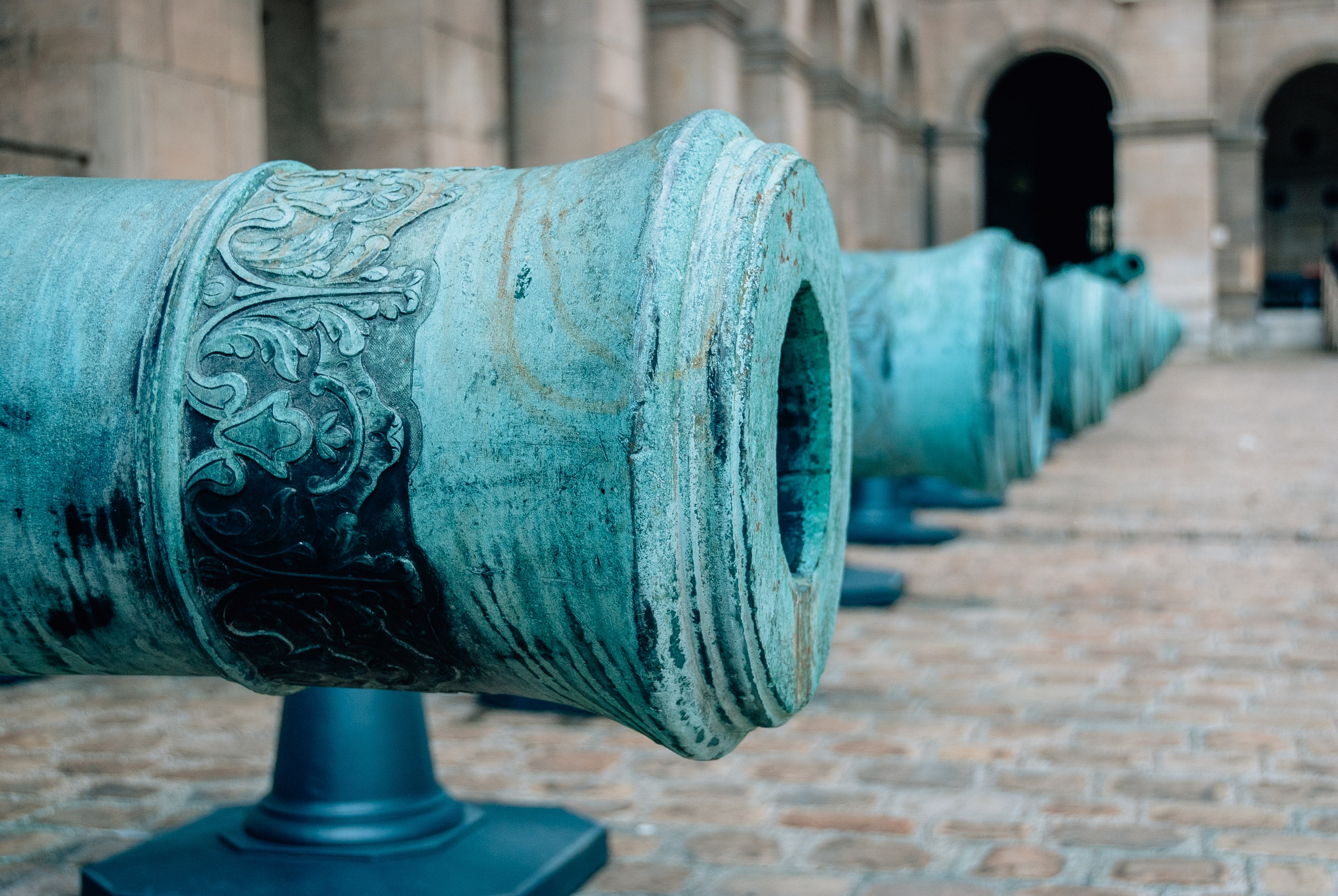 Vintage armaments on display
From there, we took the bus tour over to the Champs Elysees for lunch and some shopping. We went to the giant Louis Vuitton flagship store, and of course stopped by Gap. We had lunch at one of the more famous Brasseries in Paris and enjoyed the bustle of Paris main boulevard. The stores have declined a bit in luster, and today seem to be comparable to any mall in the US. For really high end shopping, head over to the Rue de la Paix.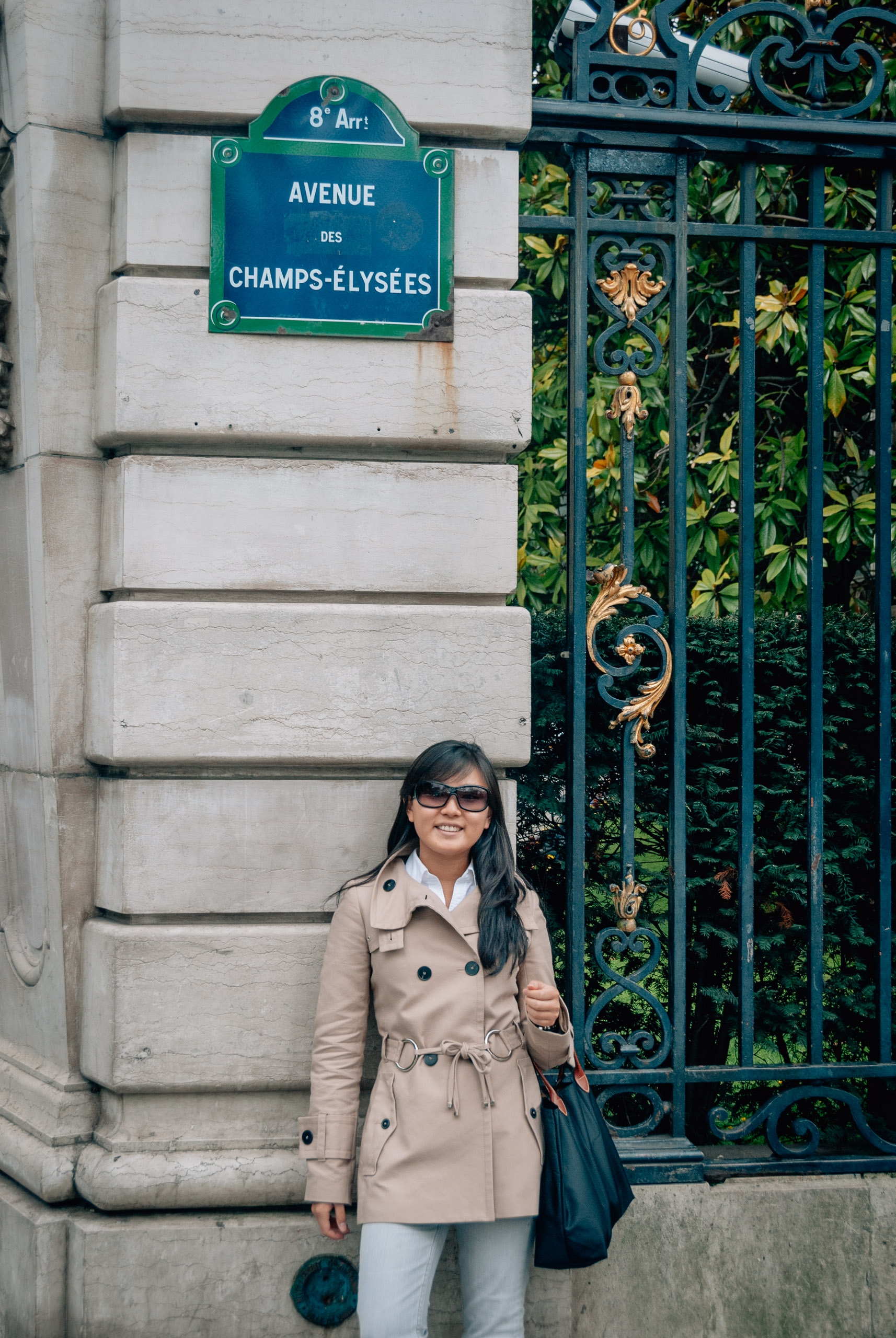 On the Champs Elysees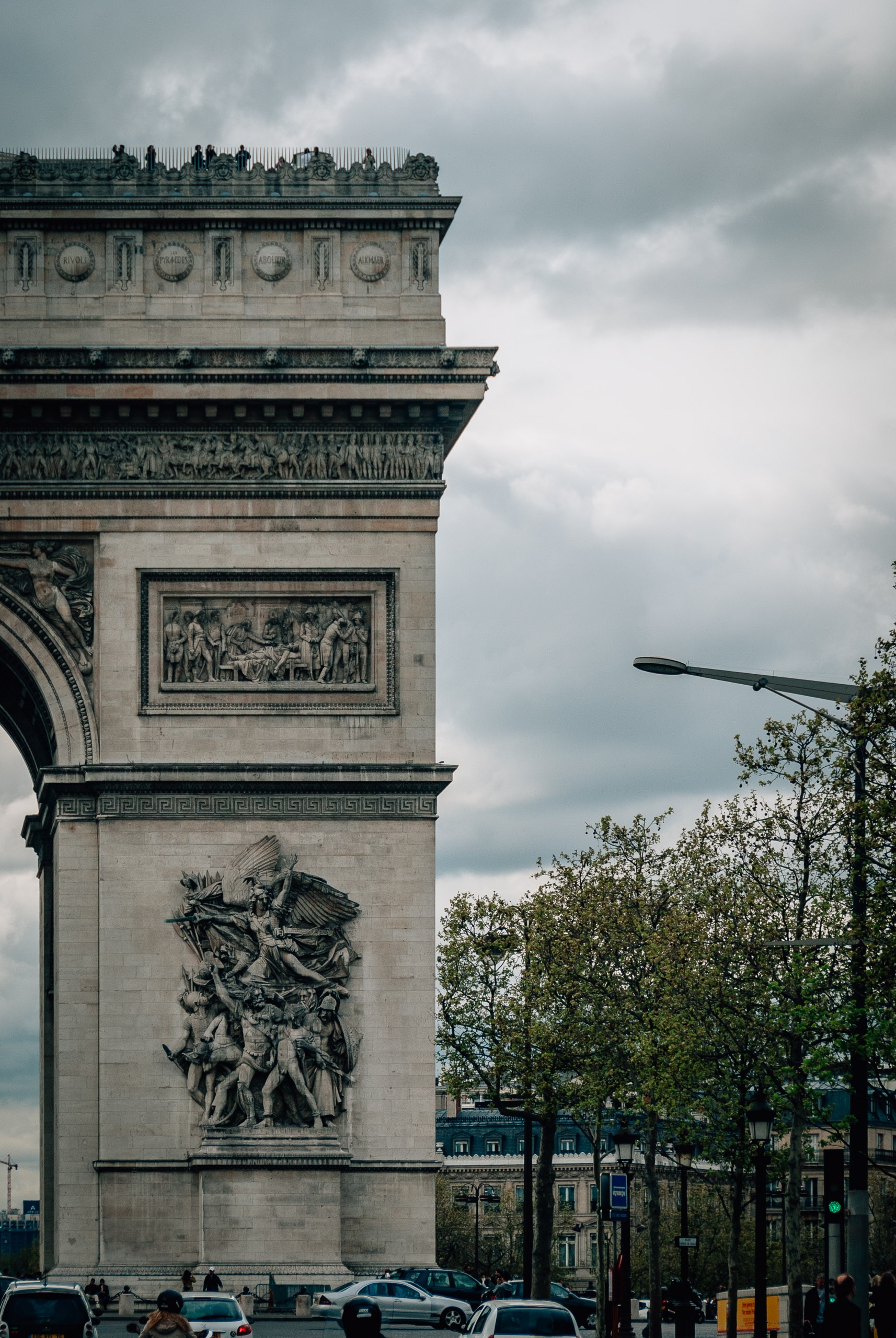 The Arc d' Triomphe
Our next stop was to check off one of the museums on this tour, the Pompidou Center. Built in 1977, this is easily one of if not the most hated building in Paris. Its pretty glaring modern structure right in the heart of old Paris. I like modern design and architecture, but only if its thoughtfully integrated into its surroundings. This one is not. 30 years later, its still disliked and I would have to admit it hasnt aged well. The museums collection is modern art, of which a little goes a very long way. Ive seen much of this before, either at Gaps headquarters, or the very impressive MOMA collection in New York. The building does have terrific views of Paris from its upper levels, and its rooftop restaurant, George, is a fun place for a late dinner during the summer months.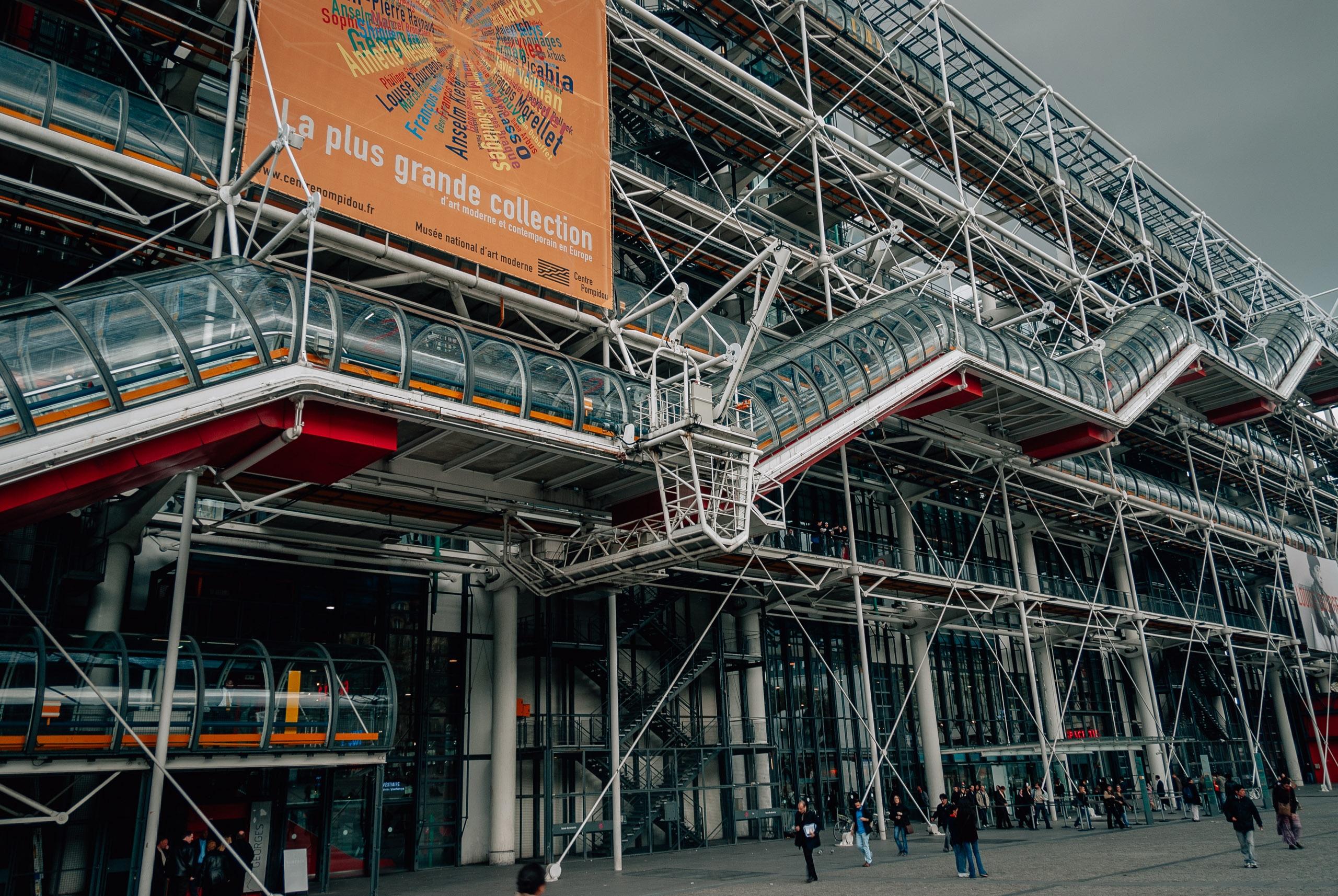 The most hated building in Paris
That night featured steak frites for dinner. The restaurant, Le Relaise de Venise, serves only that, and in lieu of a menu youre asked how you want the meat done, and which wine you want, and everything else just starts showing up. We could choose between rare and medium, and chose rare, which turned out to be raw, or more like seared carpaccio. It was quite tasty, and they do serve seconds...and presumably thirds for the hearty diner. Two rounds were sufficient. I would definitely return next time in Paris. I never thought I would find a simpler beef menu than the House of Prime Rib, but I did in Paris.