Touring Paris - Day 3: Bus Tour, Arc d Triomphe & Luxembourg Gardens
May 02, 2008
Day 3 was a pretty light touring day, pretty much sticking to our tour bus route with stops at the Arc d Triomphe, the Champs Elysees, the Luxembourg Gardens and other leisurely stops along the way. Before I get too far into that, I wanted to clarify some comments I made yesterday about the Paris Metro employees. This wasnt a case of, America Brute Travels Abroad; Appalled English Not Universally Spoken. Rather, I did attempt to use my very limited French, but to no avail. I observed rudeness toward me, other visitors, locals and fellow workers. I chalk this up to them being overpaid, underworked civil servants in a socialist country where you cant be fired and its illegal to work more than 30 hours a week. Under those conditions, I can see how it might be hard to motivate anyone to excel. They are not unlike their transit brethren around the world, particularly in San Francisco. I dont speak Cantonese, Tagalog or Mandarin, and thus I have a hard time communicating with the Muni bus drivers, and they have no interest in doing anything more than driving the bus. The exception would be London, where the Underground employees are exceedingly helpful and friendly.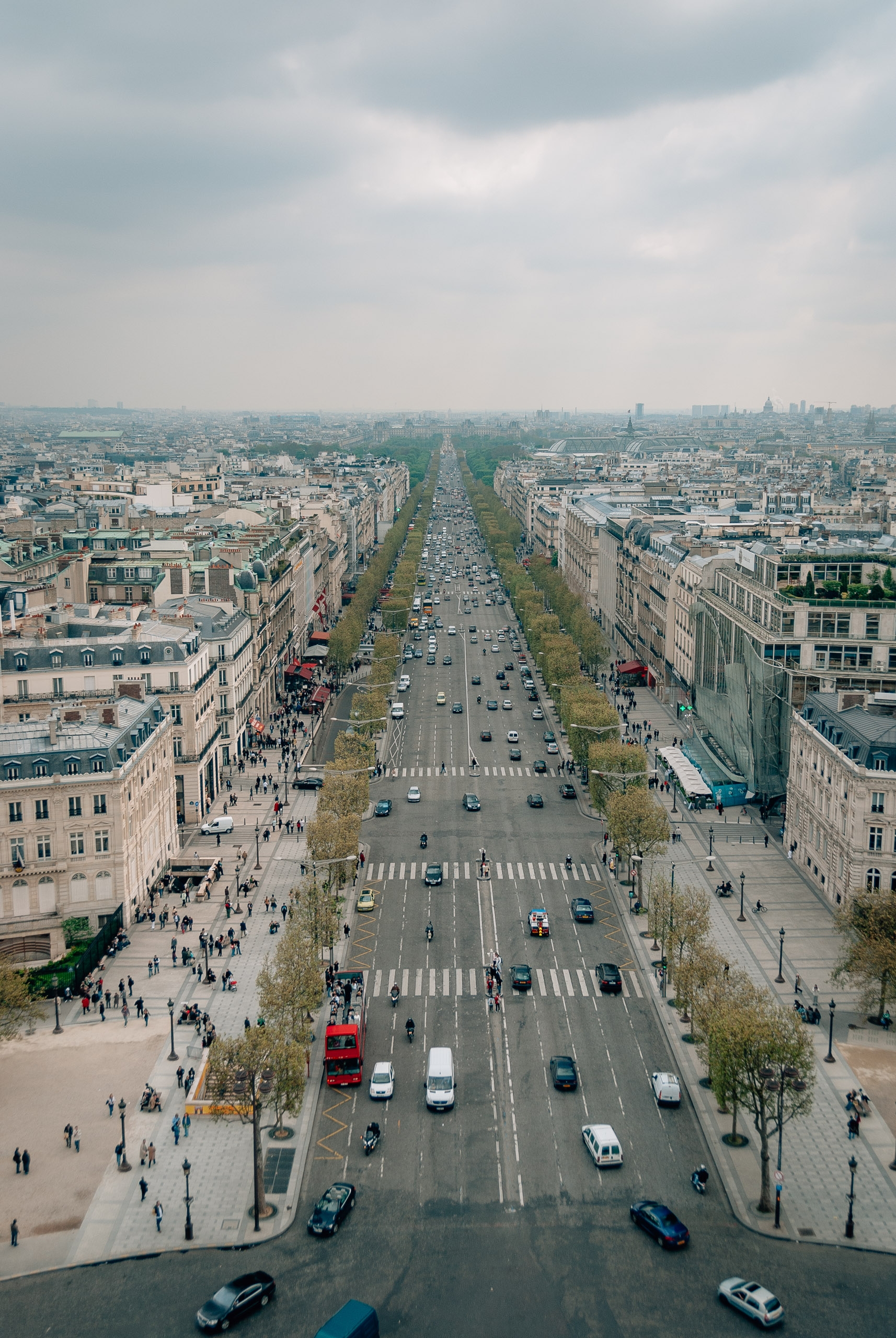 A gray day on the Champs Elysees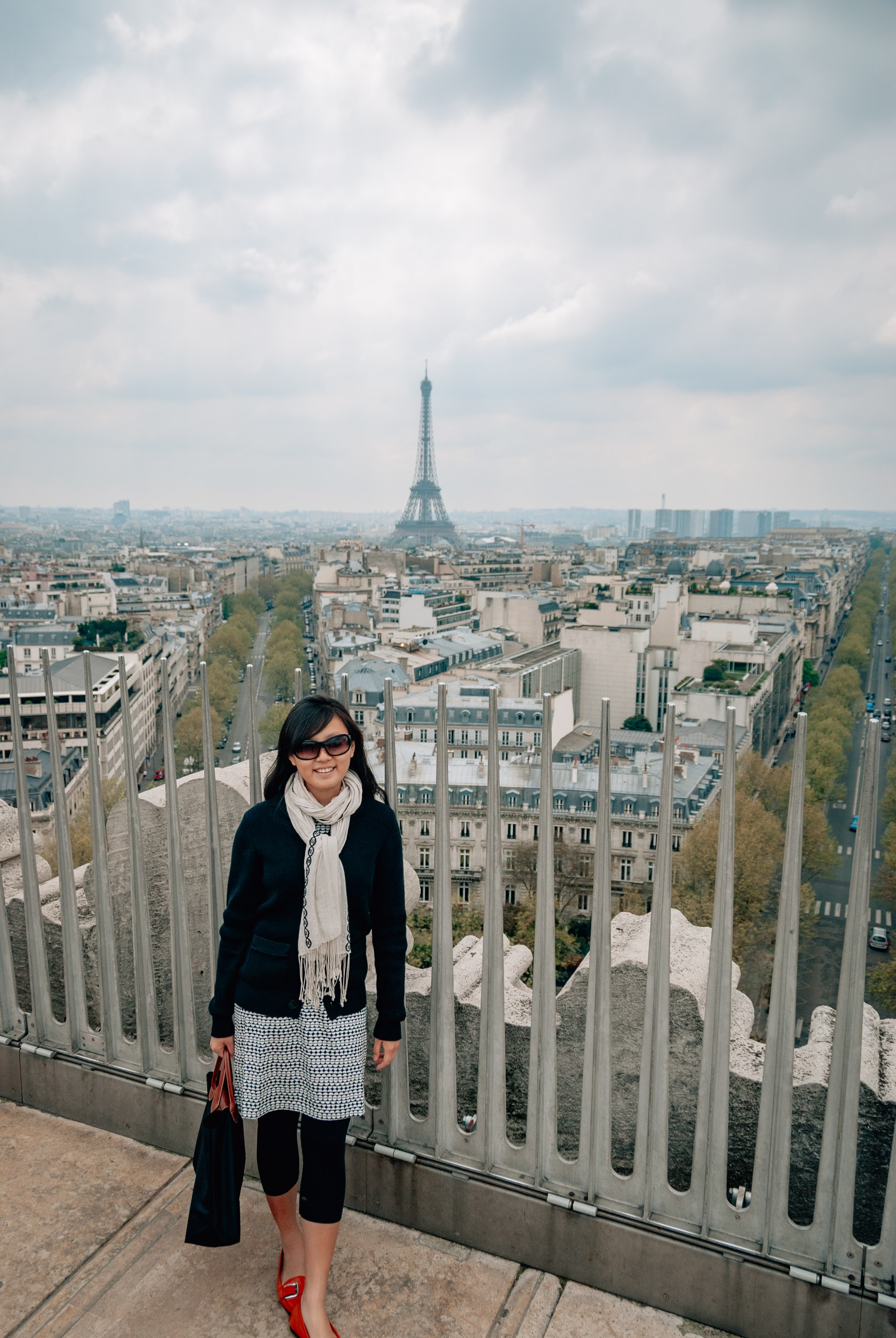 Atop the Arc d' Triomphe
Anyway, our first stop was the Arc d Triomphe, pictured yesterday. Today we did the tour which includes climbing many steps to a museum celebrating the triumphs of the French military. Pause for laughter. The real treat is the view, which has sweeping vistas of the Champs Elysees and points surrounding. There are 4 great sites from which to take in views of Paris, each of which are pretty obvious: the Eiffel Tower, Notre Dame, the Arc d Triomphe and the Sacré-CSur Basilica in Monmarte. There are others, and you could probably include the Pompidou Center, but these are my favorite. The Arc is a good starter, and gives you a great sense of the layout of the city. The museum is sort of interesting I guess, but you can skip it and not feel like youve wasted your money (especially if you bought the museum pass, which is ideal for guilt-free skipping of things not totally awesome).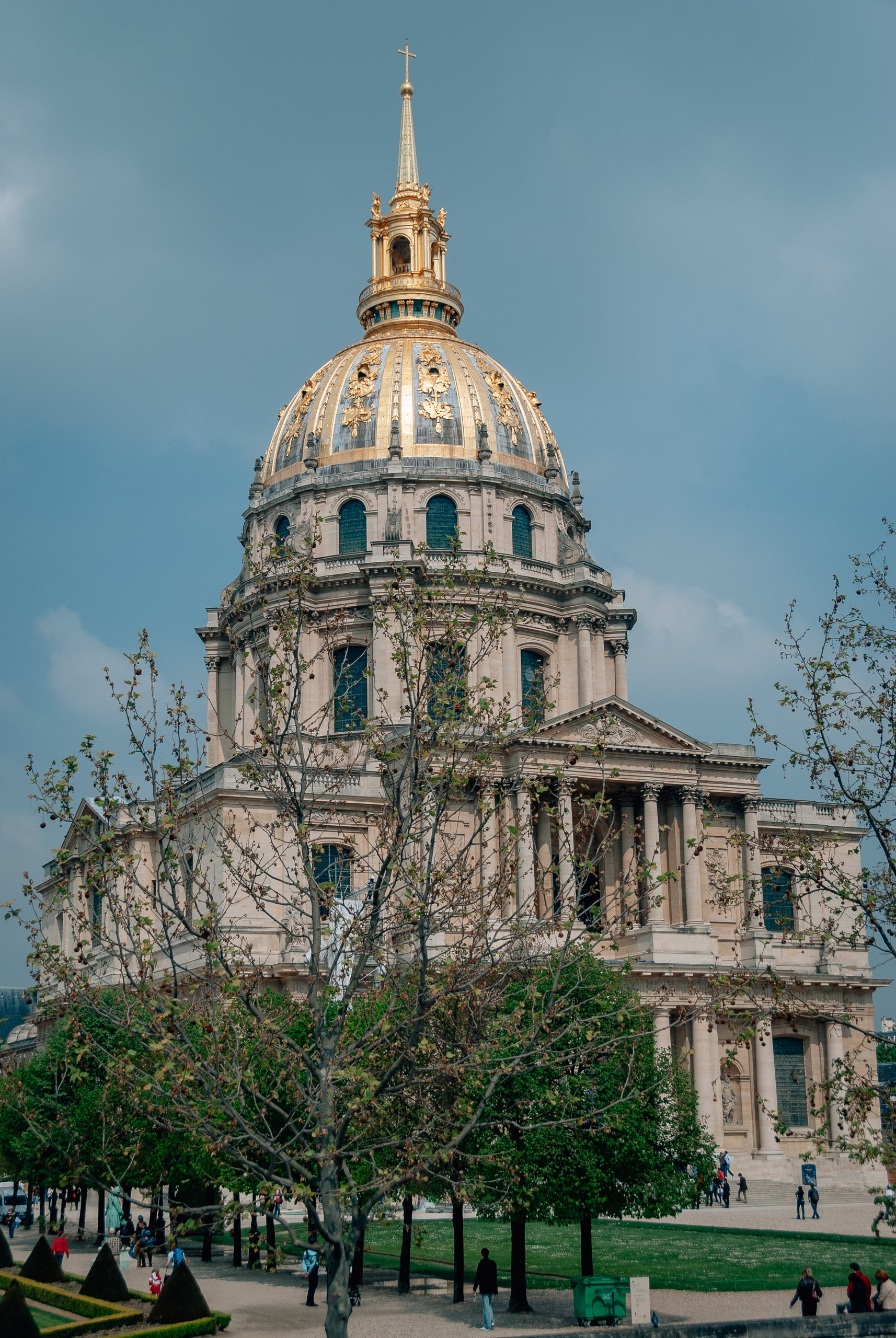 The Hotel de las Invalides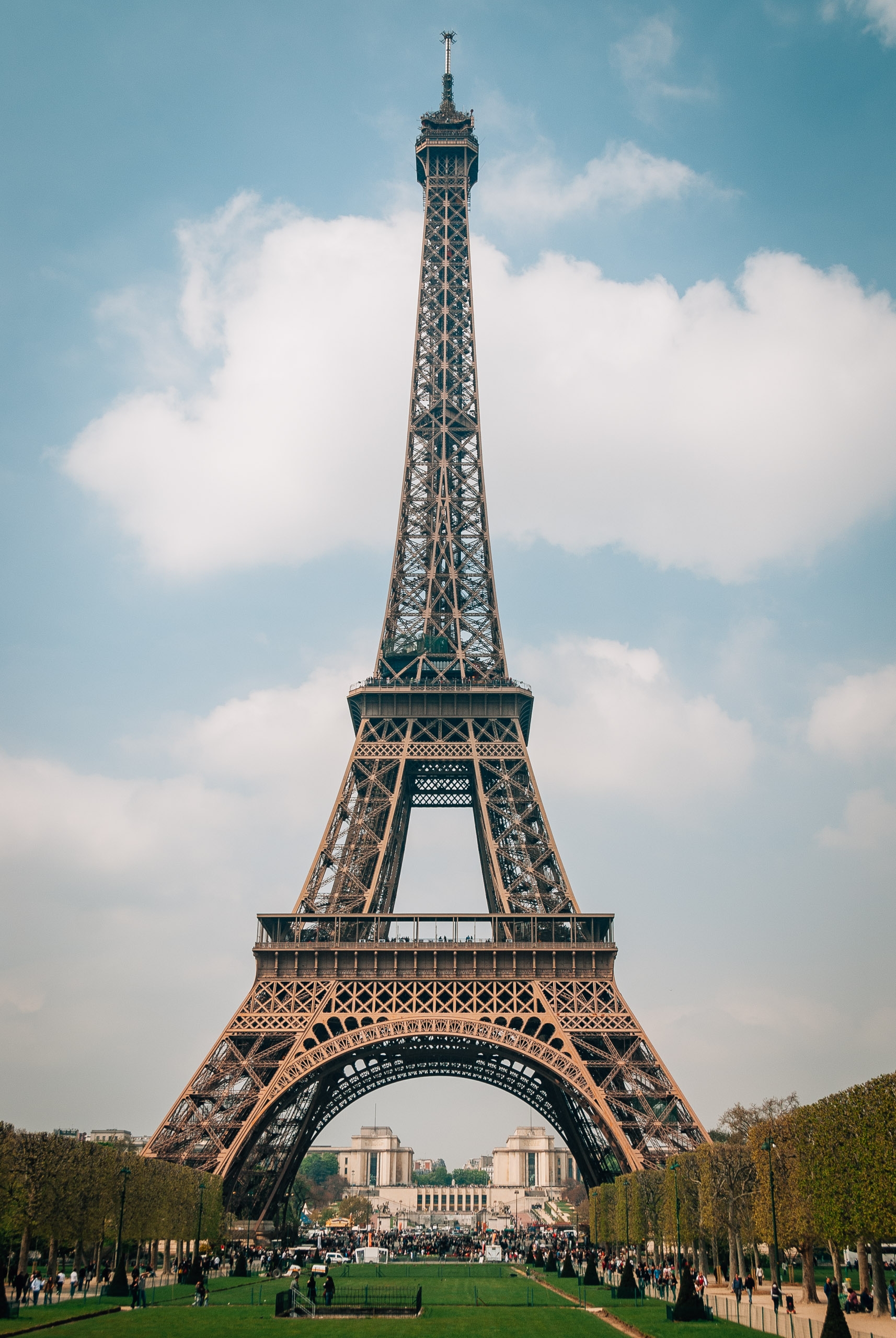 The Eiffel Tower
Back on the bus tour, I snapped a photo of the cafe at which we ate the previous day. It was very good albeit a bit expensive but most things are on the Champs Elysees, as its pretty touristy these days.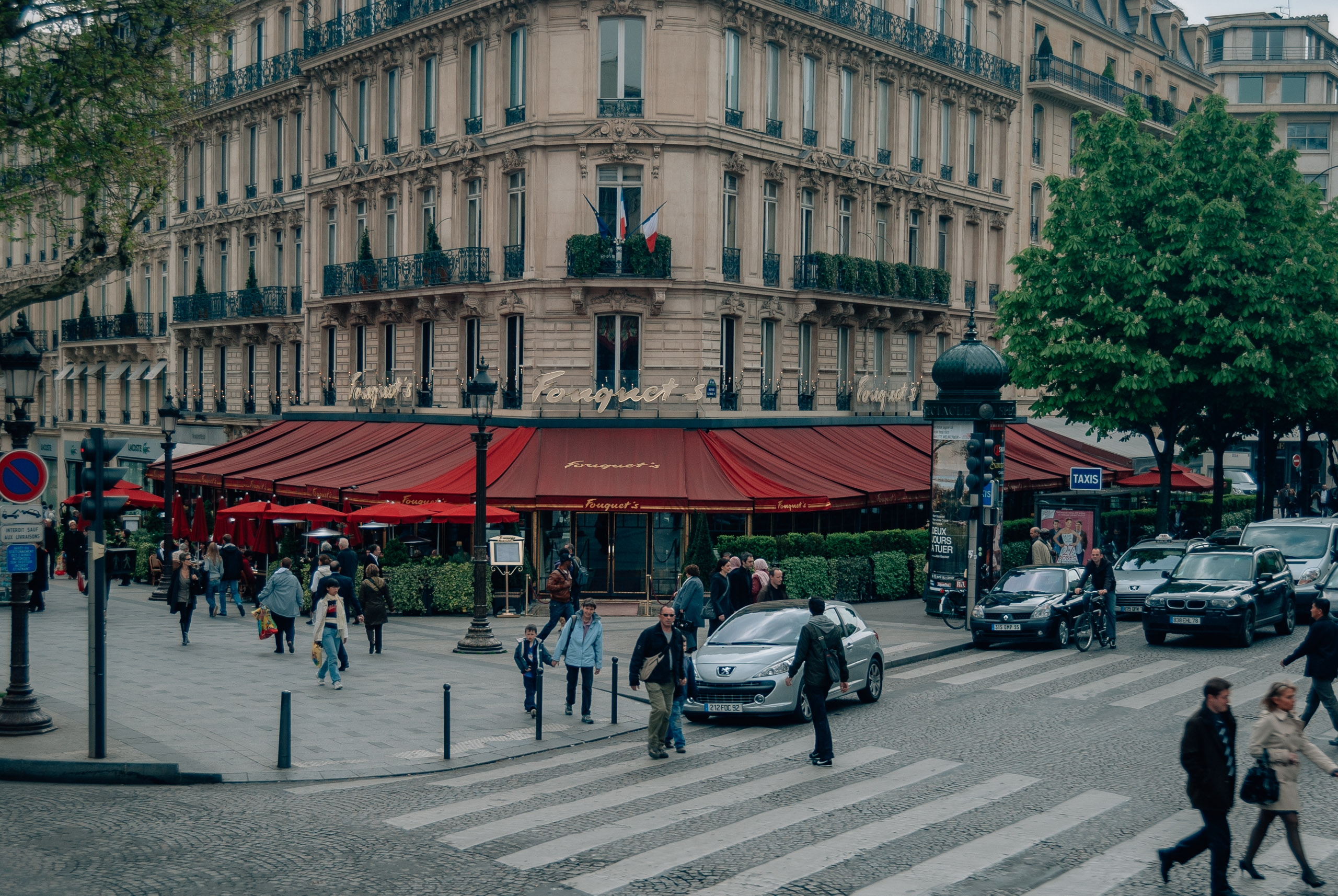 Our little lunch spot the day prior
From there we headed back toward the Hotel de las Invalides and our hotel. We made a quick pit stop and walked over to the Luxembourg Gardens. The gardens and the palace are famed for their idyllic scenery and calm, relaxing atmosphere, right in the heart of Paris left bank. The big draw is a giant reflecting fountain in which kids sail boats by jamming them with long sticks and pushing them around. If youre not paying attention, youll also get jammed by a long stick while posing for photos. See below. It was a great stop and although the day was gray, it was still very colorful and relaxing. From there we walked over to check out some of the premier boutiques and departments stores. Meaning, we did some shopping and searched for a decent public restroom. This was our last relaxing day before PowerTouring the next two days. More on that later. But it was great to do very little, eat a 2 hour lunch and a 3.5 hour dinner, and pretty much live like a Parisian. No wonder they dont have heart attacks over there...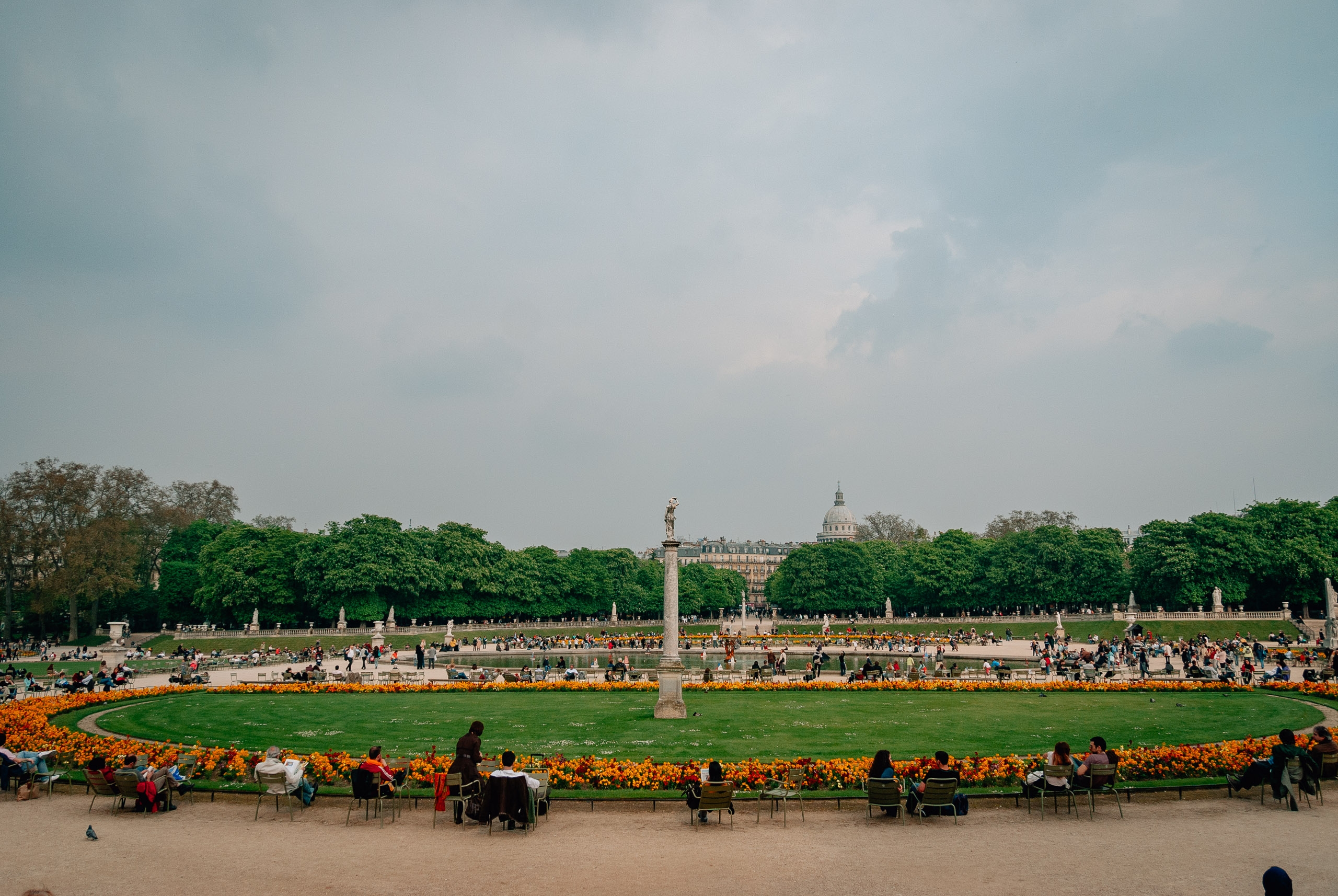 The Gardens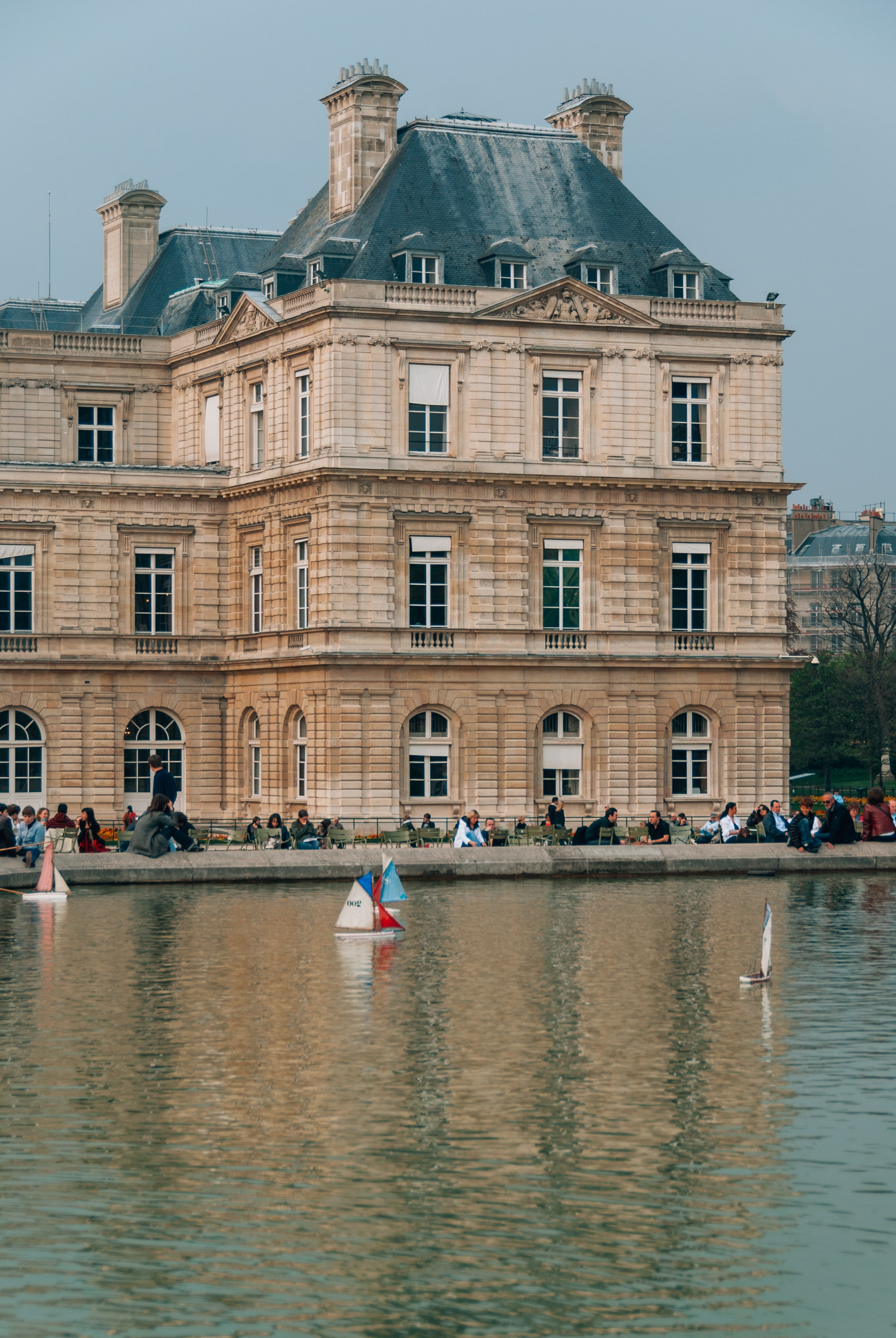 The Fountain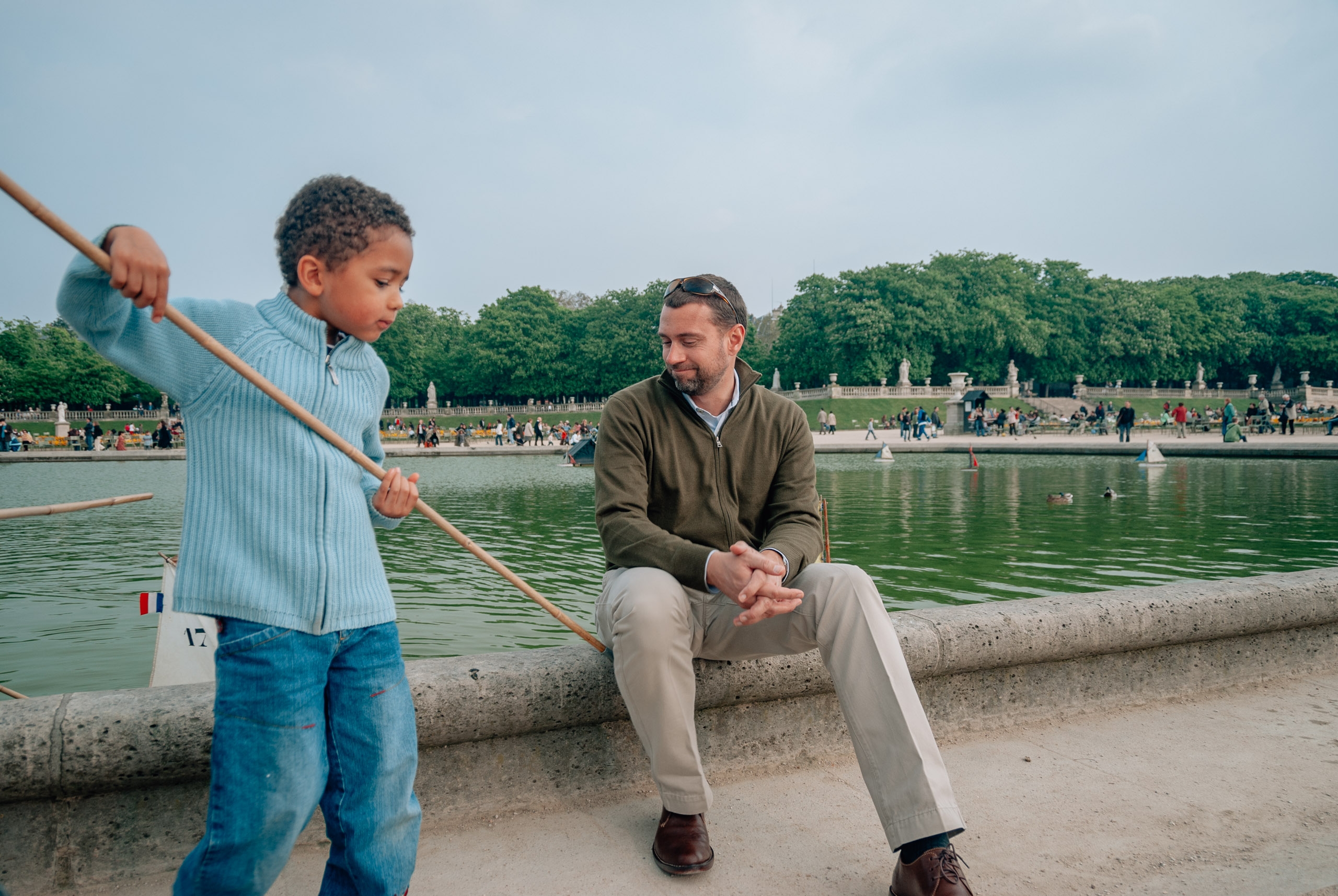 Me getting smacked by a stick