Wedding Day in Mijas: Congratulations Julie & Nicole!
September 07, 2008
Monday we stayed in Mijas, about 25 kilometers from Malaga, and the destination for our visit to the South of Spain. After the impromptu trip to Granada, we thought we might get up early and head Southwest to visit Gibraltar. However, our enthusiasm soon waned and we decided instead to sleep in late and lounge around the pool.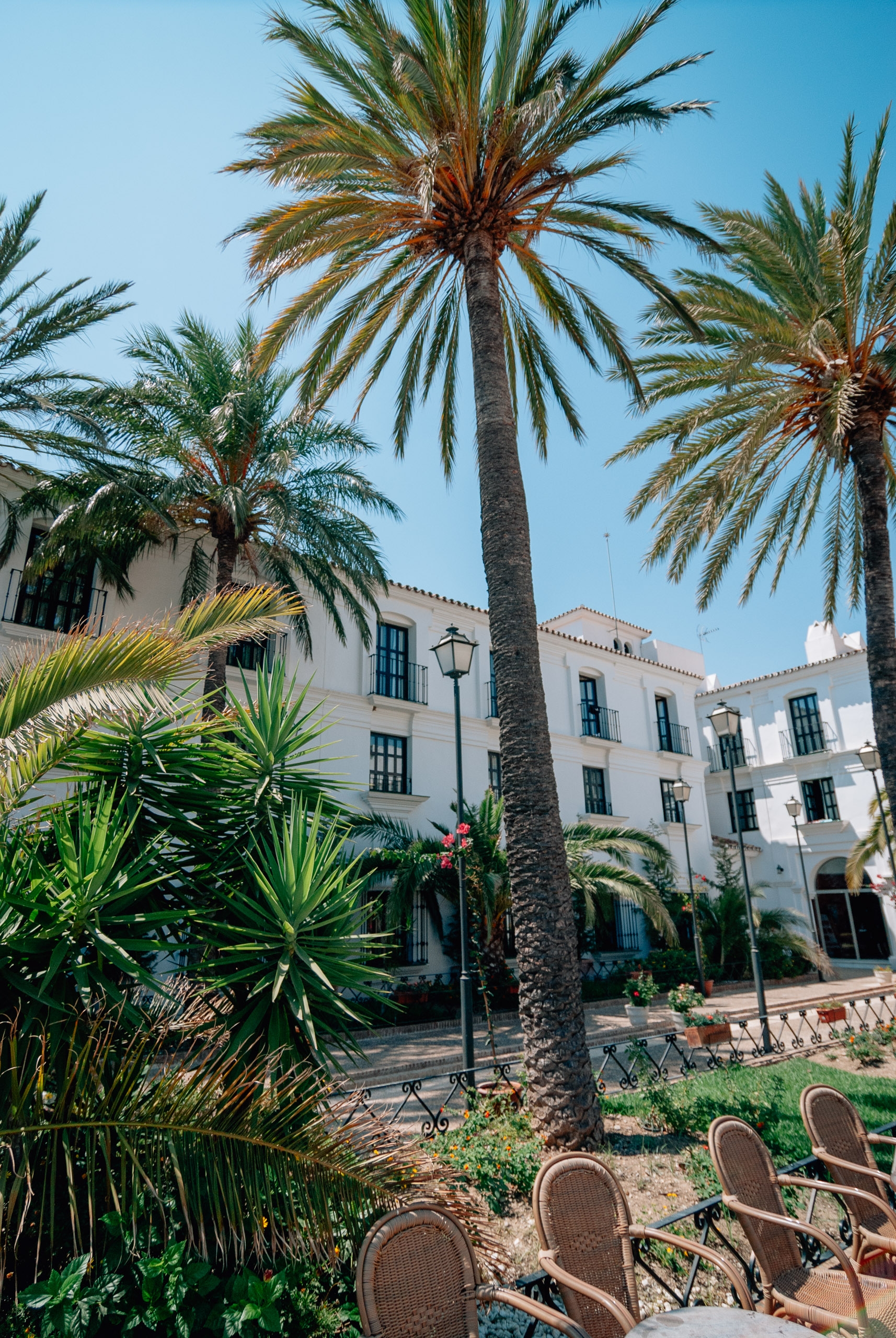 The Hacienda Puerta del Sol in Mijas
Mijas is pretty little town that borders the coast and goes up to the mountains for stunning views of the Mediterranean below. The village's downtown is a collection of whitewashed earth and stone buildings high up on the hillside. The setting is quite picturesque, and today the town is a tourist draw, nearly to its detriment. The streets are lined with souvenir shops and postcard stands, while tourist buses jam the streets. However, if you visit in the late afternoon when the buses have left and the sun is setting, the town is very pleasant, and the pictures are worth your visit.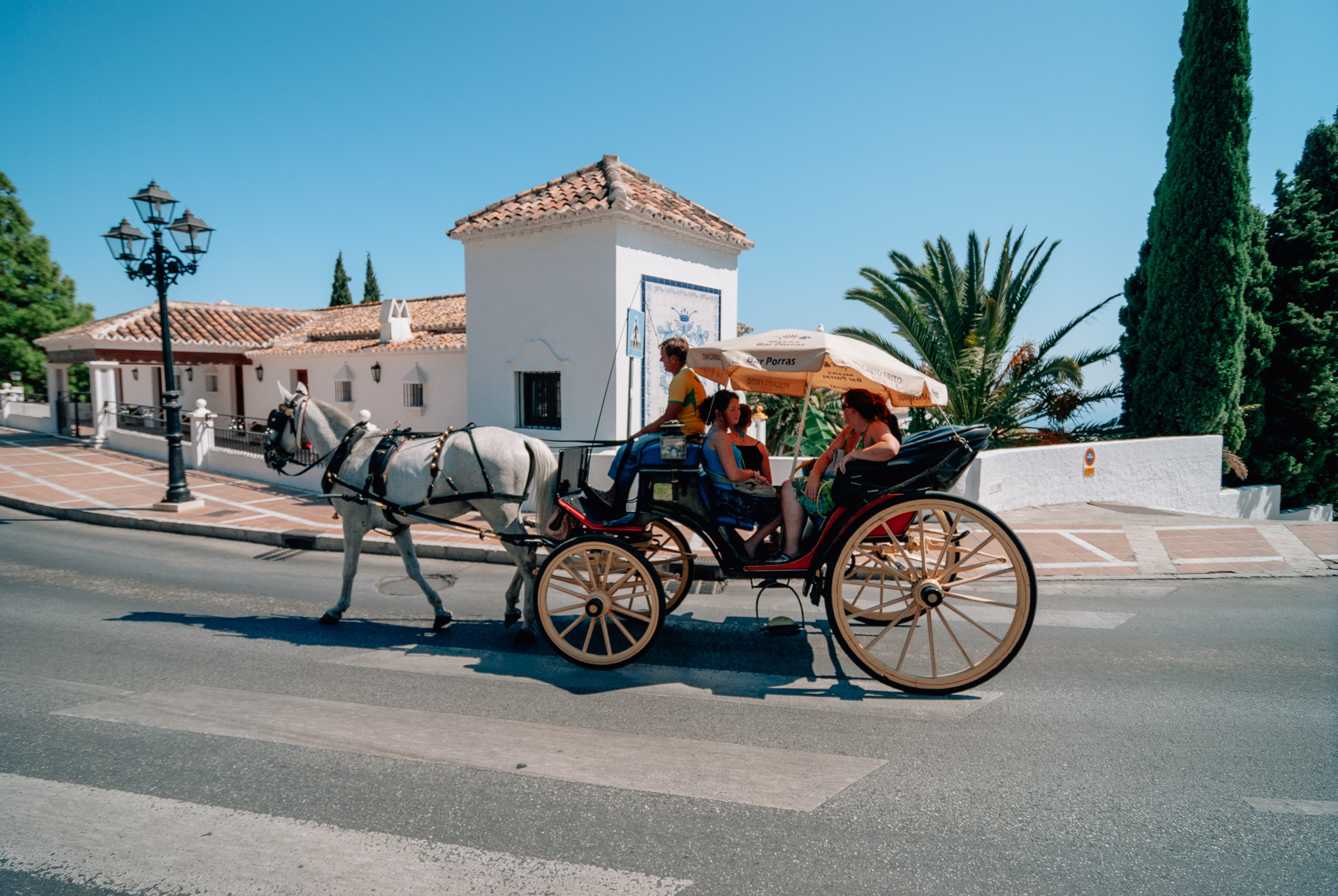 A Horsedrawn Carriage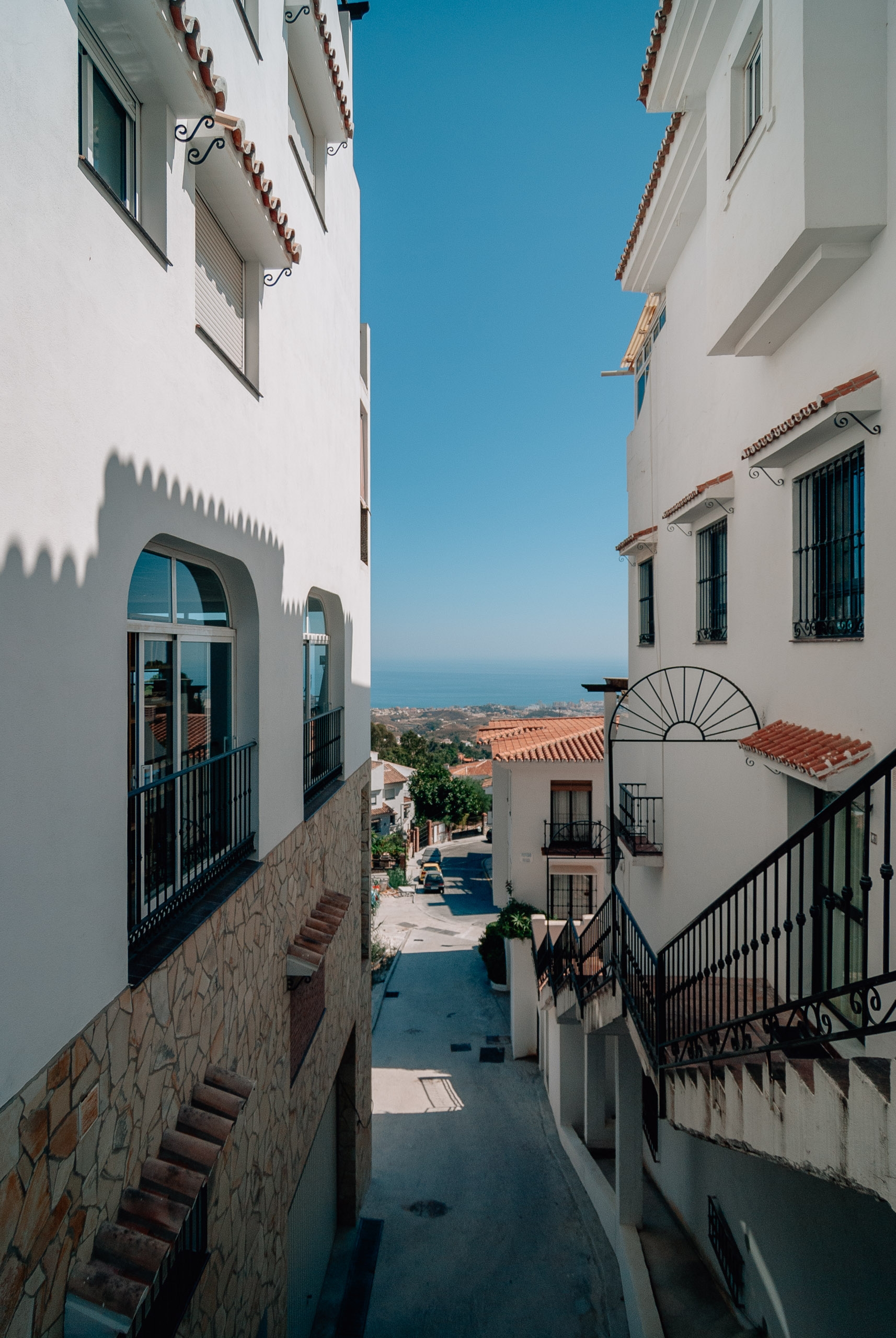 Overlooking the Sea
We had lunch in the town, but spent most of the day relaxing around the pool, getting some sun, drinking beer and getting to know one another. In addition to Jessica and I, in attendance were Lauren and Kerri from Austin, Julie's mother Linda from Missouri, Julie's brother Brandon from Tampa, and Nicole's parents Chau and Barry from San Jose.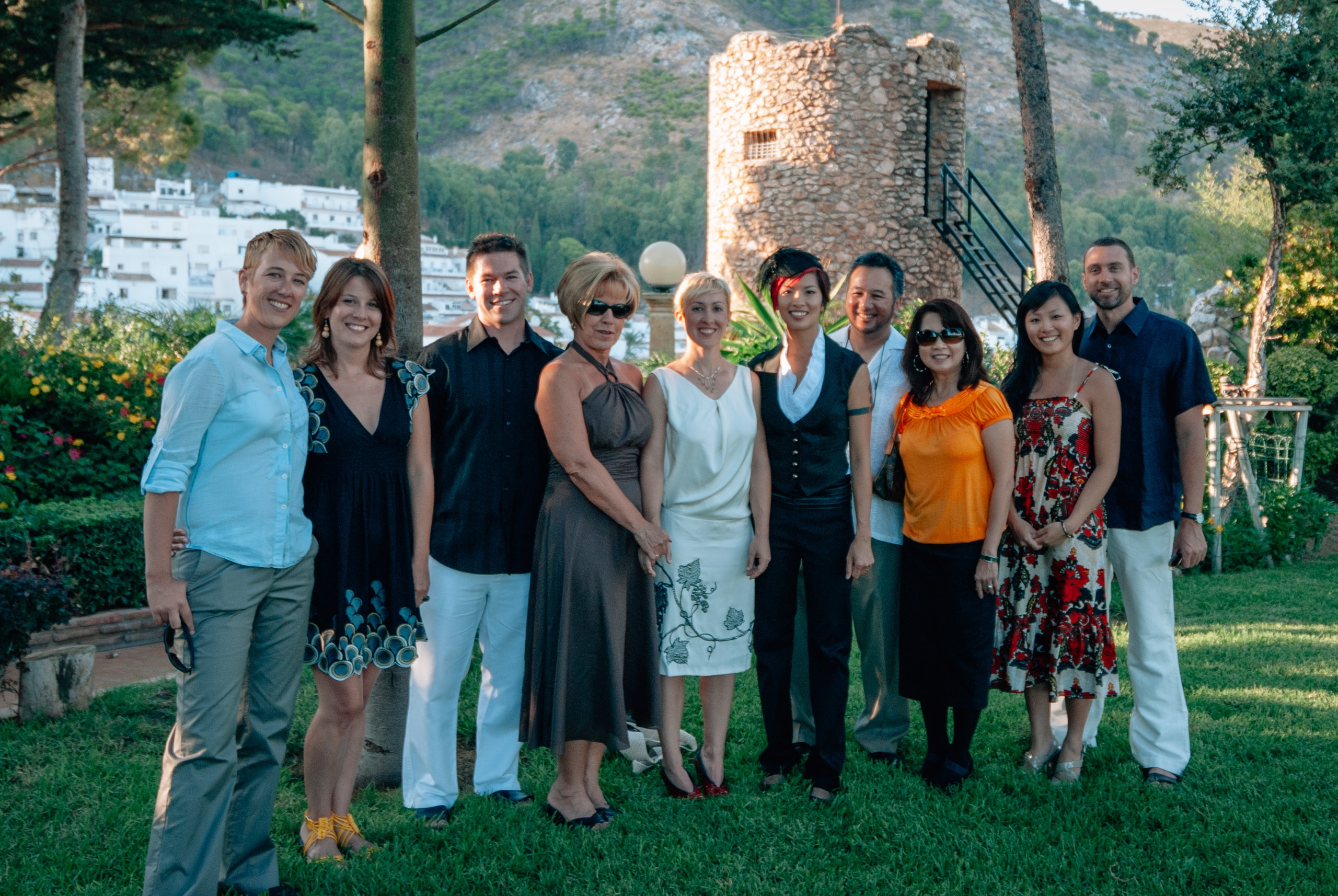 Lauren, Kerri, Brandon, Linda, Julie, Nicole, Barry, Chau, Jessica and me
Mijas was the site for Julie and Nicole's wedding, at a restaurant high above the town, set on a cliff overlooking the valley and Spanish coast. The setting was breathtaking, and everything went according to plan, despite the fact that neither of them had been here nor had they met the wedding planner in person. The food was great, and the cake was...memorable, but perhaps not for the reasons hoped. It looked like the picture, but was likely prepared weeks prior when the order was placed.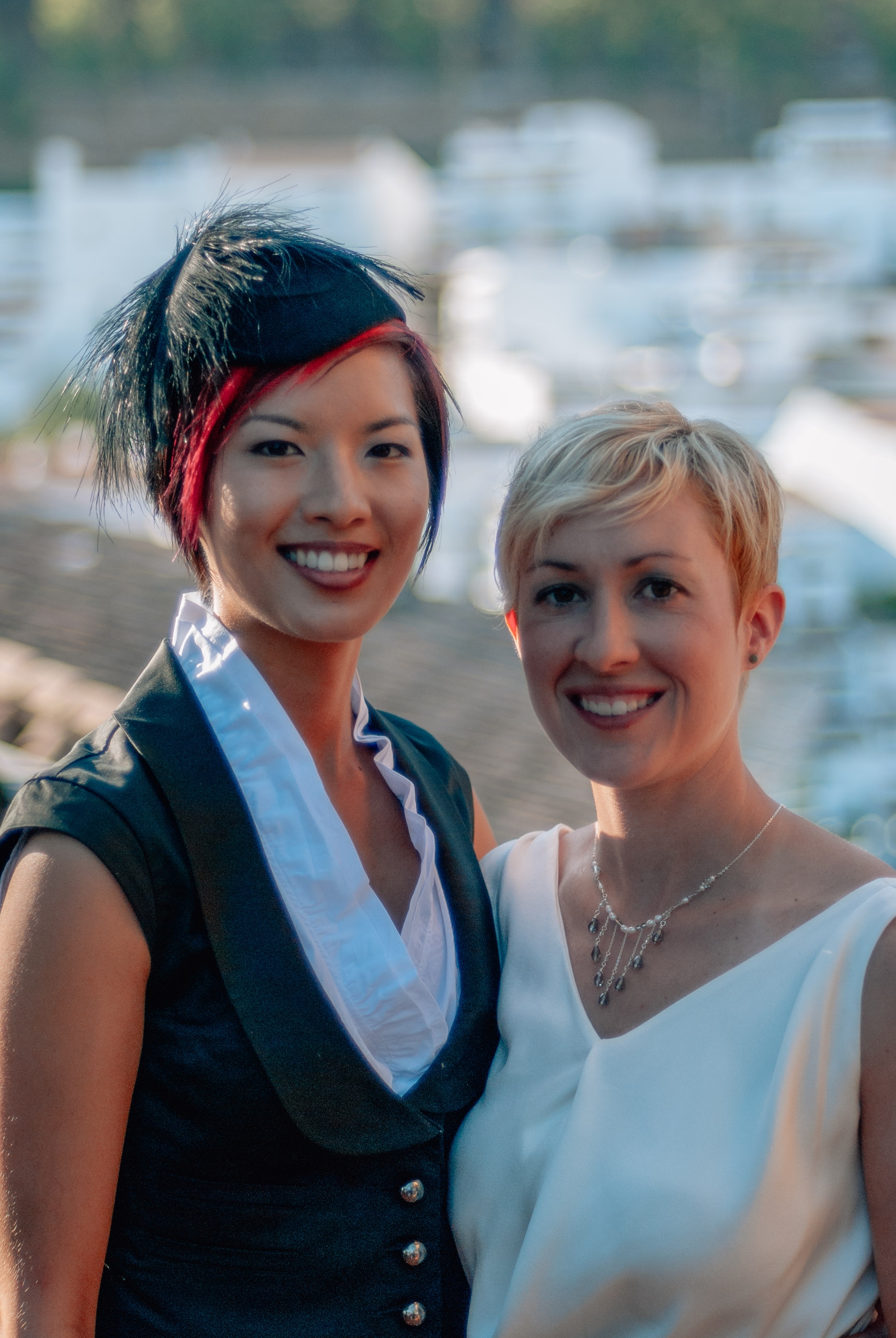 Nicole & Julie
Despite the cake, and despite Nicole forgetting her vows in her hotel room (which if you know Nicole, is entirely in character), the whole occasion was a lovely affair surrounded by family and friends.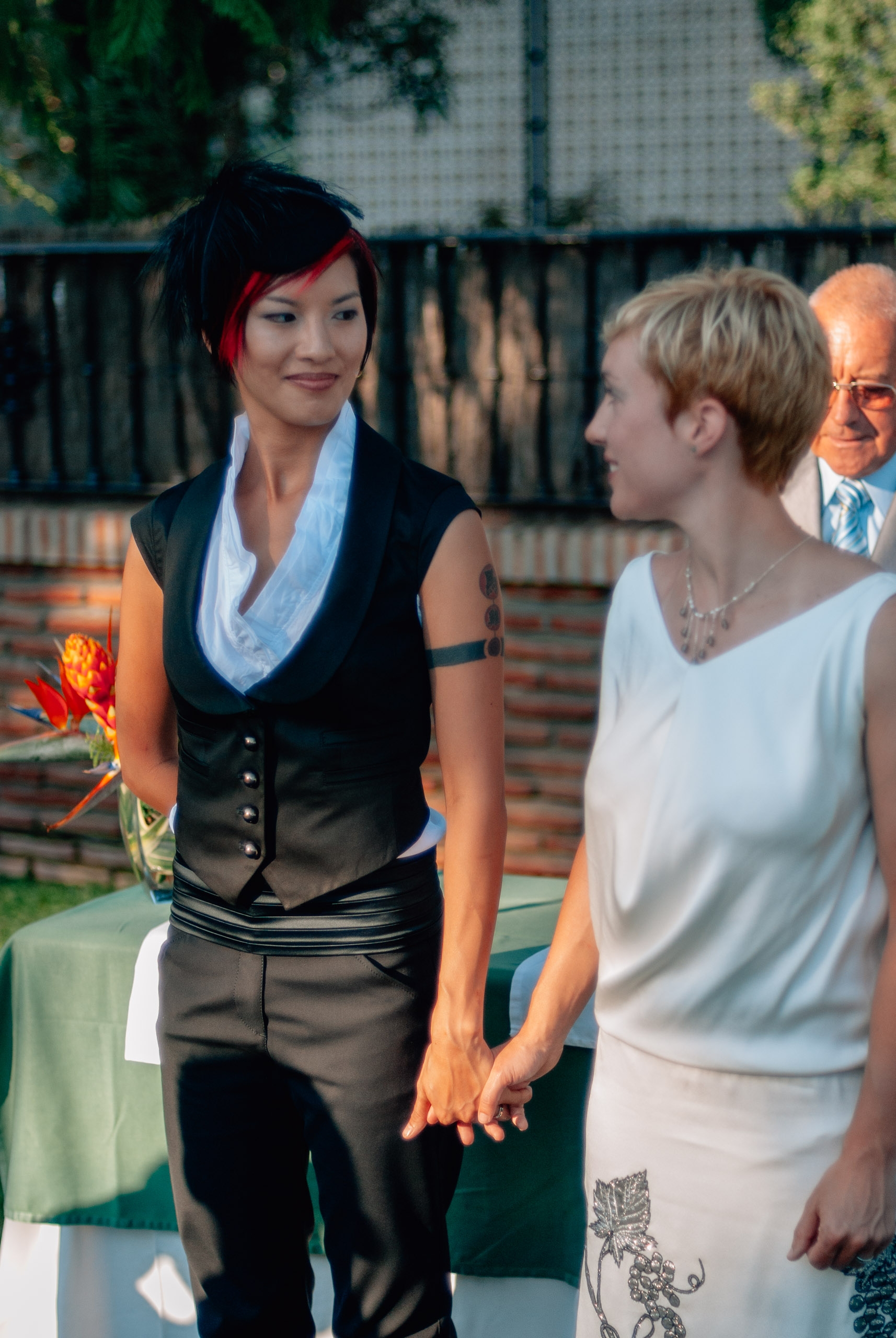 Newlyweds!
They're off to Turkey and Greece for their honeymoon, and we're off to Morocco for a week of exploring around Marrakech, the Atlas Mountains and the Sahara.