Visit to Disneyland
April 21, 2009
As I mentioned in my previous post, we took a surprise trip to Disneyland for Jessica's birthday on April 15.  This was my first trip to Disneyland and Jessica's second. I would start by saying I was quite impressed.  They run a tight ship there, and despite the crowds and the overwhelming list of fun things to do, the lines move quickly, the food is expensive but not overly so and the mass of people turns out to be quite manageable.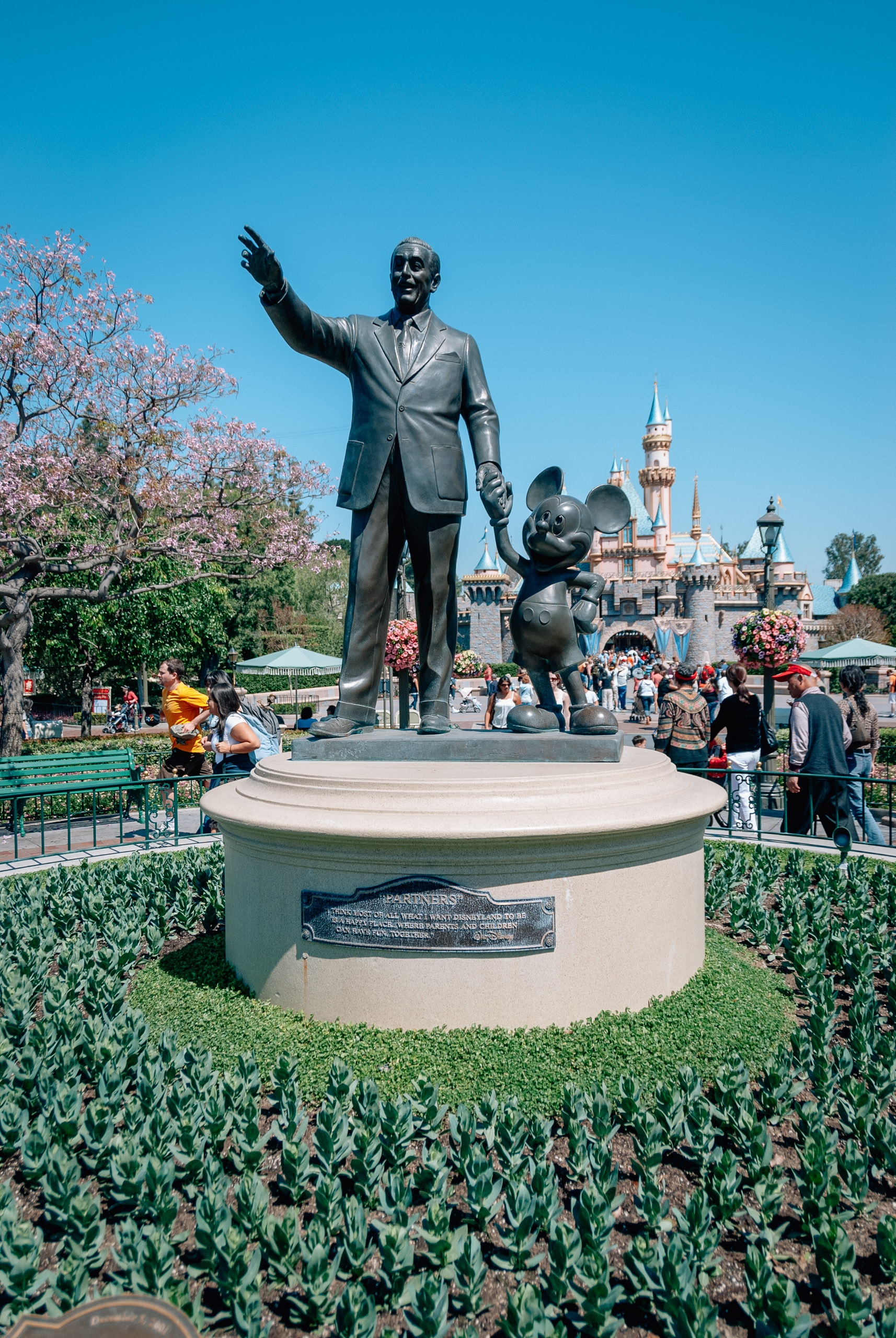 Walt Disney and Mickey at the end of Main Street
We stayed at Disney's Grand Californian hotel, modeled after the famed Ahwahnee in Yosemite National Park.  The hotel is amazing in scale and beauty, and it's location on the park's perimeter is unmatched.  The rooms themselves were somewhat disappointing, and certainly not up to the rest of the park or certainly what you might expect given the room rate.  However, to be clear you are paying for the location and other conveniences such as signing privileges throughout the park on your hotel account, early access to key attractions and other amenities.  All said, I would recommend staying here and if I returned I would stay here again.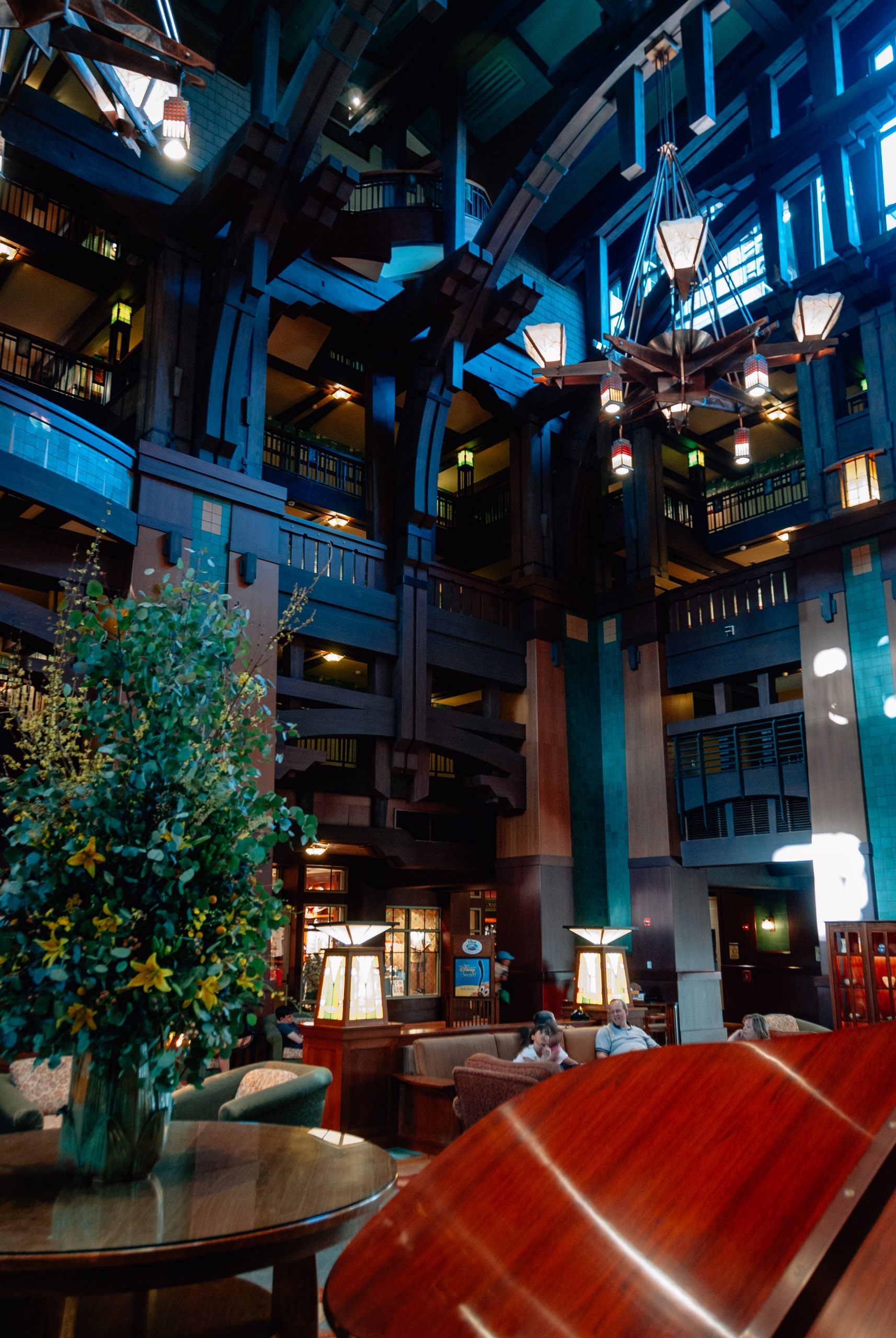 The lobby of the hotel.
We arrived Friday morning at Orange County's John Wayne airport.  We had the three day Park Hopper pass that gave us access to both Disneyland and Disney's California Adventure.  The California themepark is somewhat interesting, but not if you live in California.  Most of the themed attractions are Northern California and Hollywood. I don't think I'd be to happy if I just paid for this park, but its a nice addition to Disneyland, and some of their attractions are great.
Here I am on the California Screamin' roller coaster.  Unlike most, this one accelerates to 60 mph on a flat straightaway, using the same magnetic acceleration technology that powers Japan's shinkansen (bullet train) to over 200 mph. The video is a bit much, but worth a look.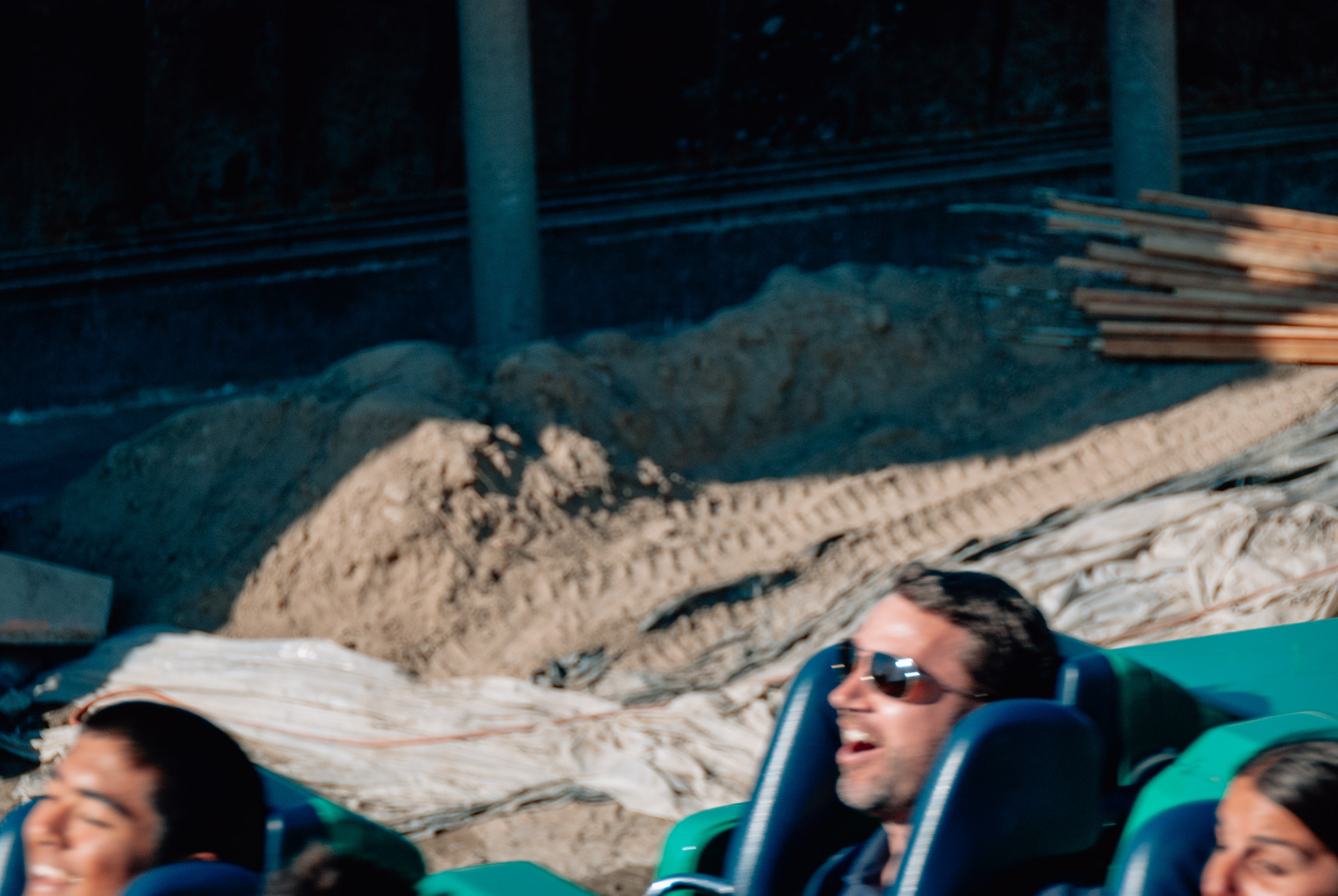 The start of California Screamin Roller Coaster
Below is an HD video I shot from the backseat of the roller coaster. 
We made a point of doing almost every Disneyland ride, except for Splash Mountain as the lines were simply unbearable.  We also did the classics such as the Tea Cups, Its a Small World and Pirates of the Caribbean.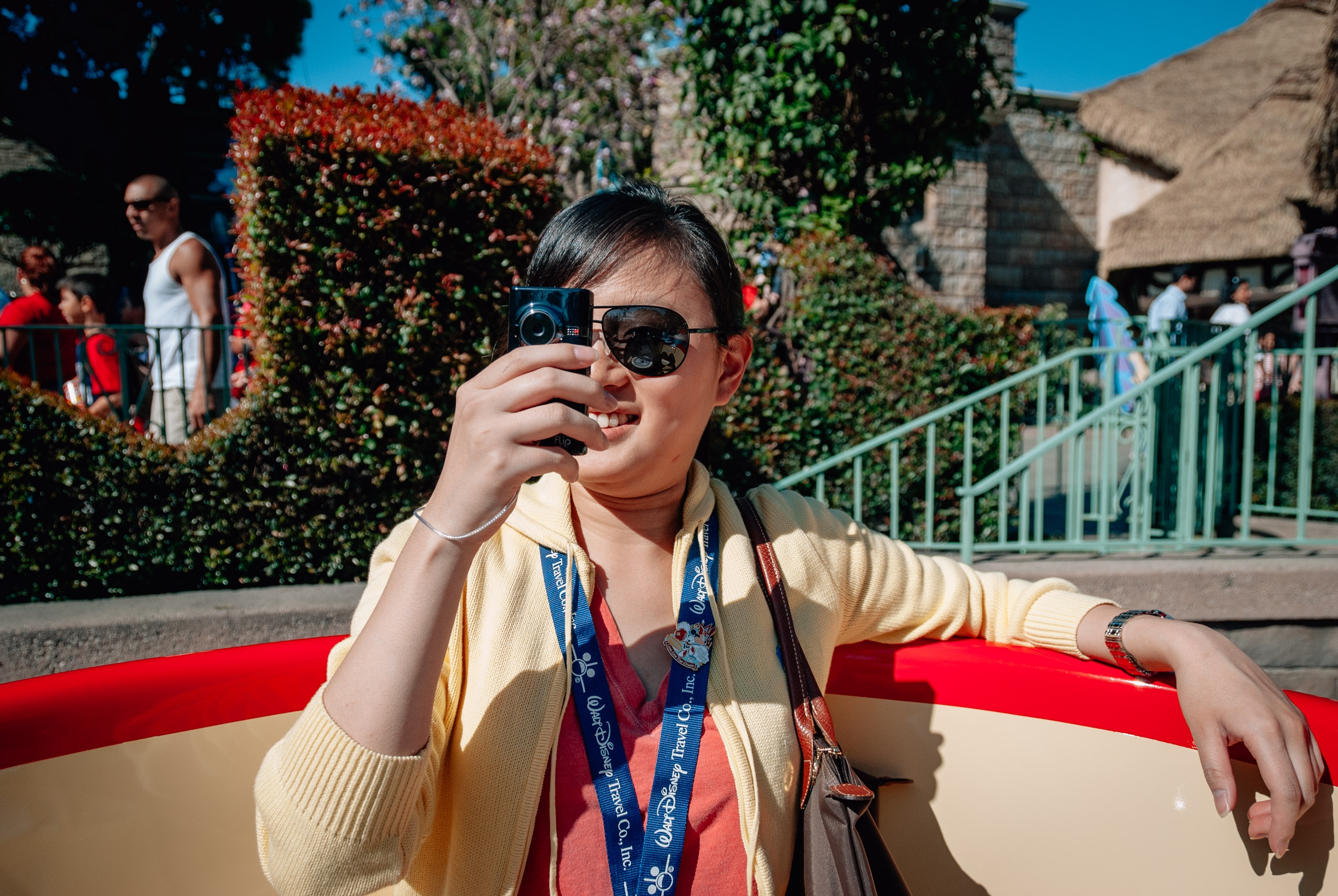 Jessica preparing to video the Tea Cup ride.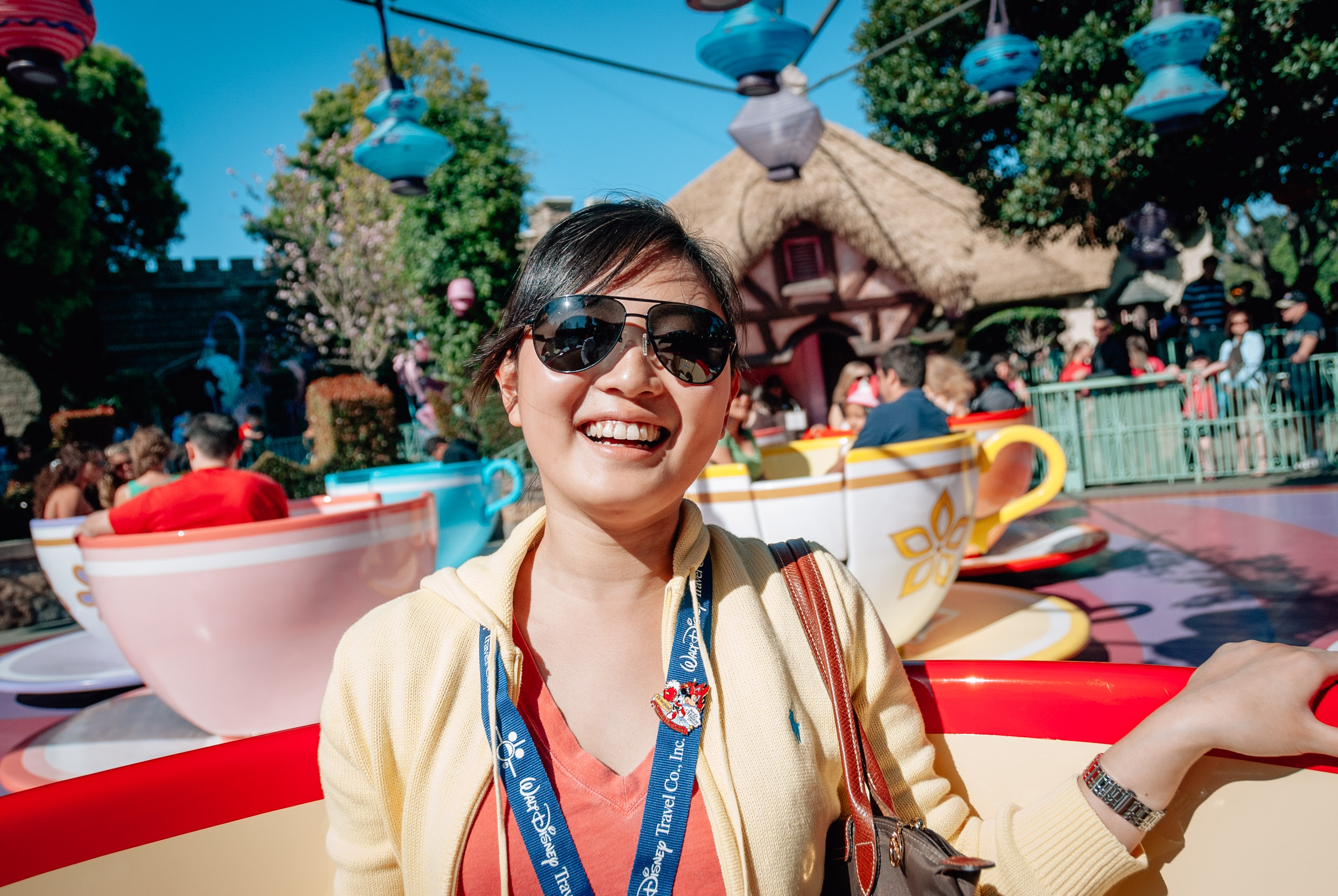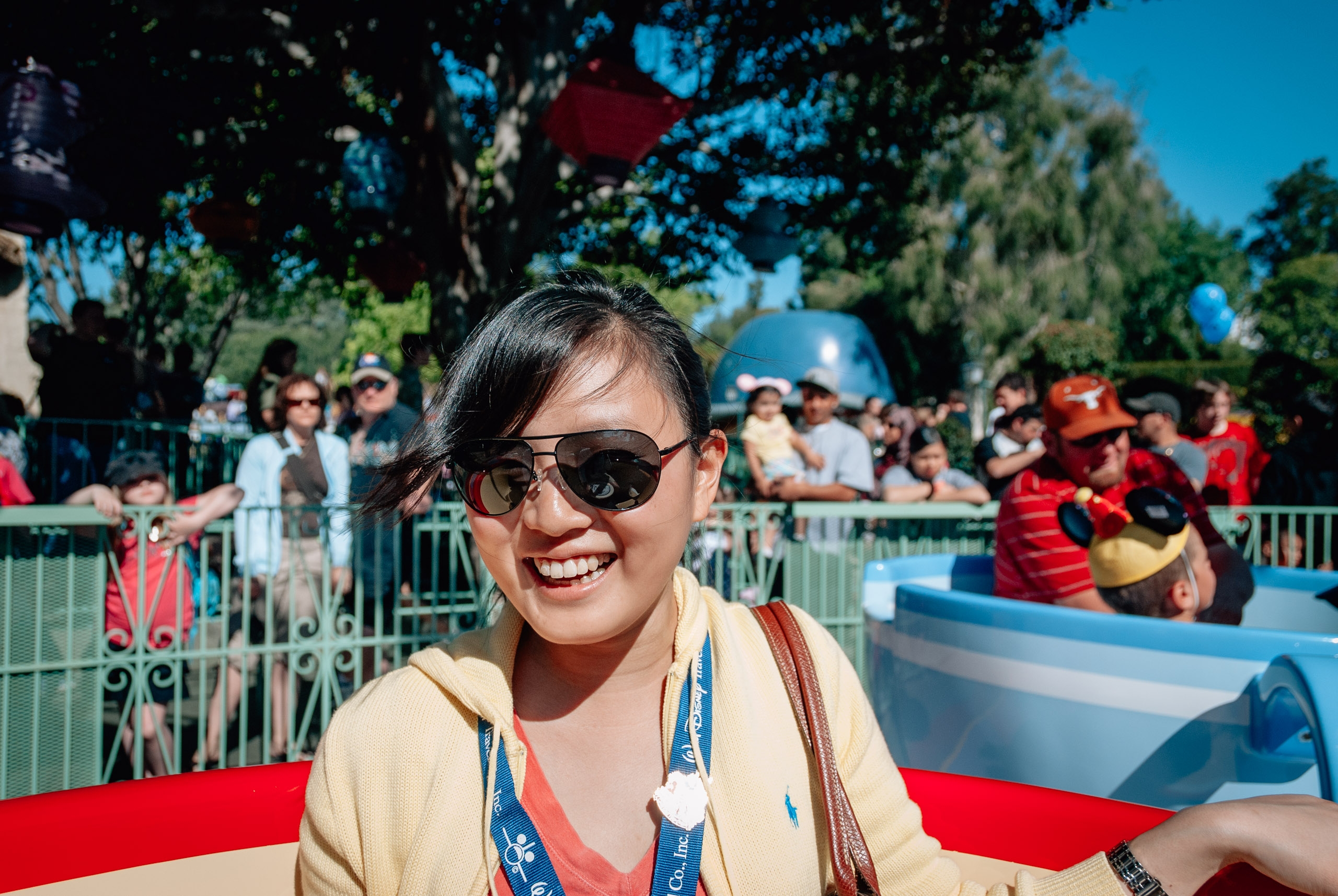 Its hard not to have a good time on the Tea Cup ride...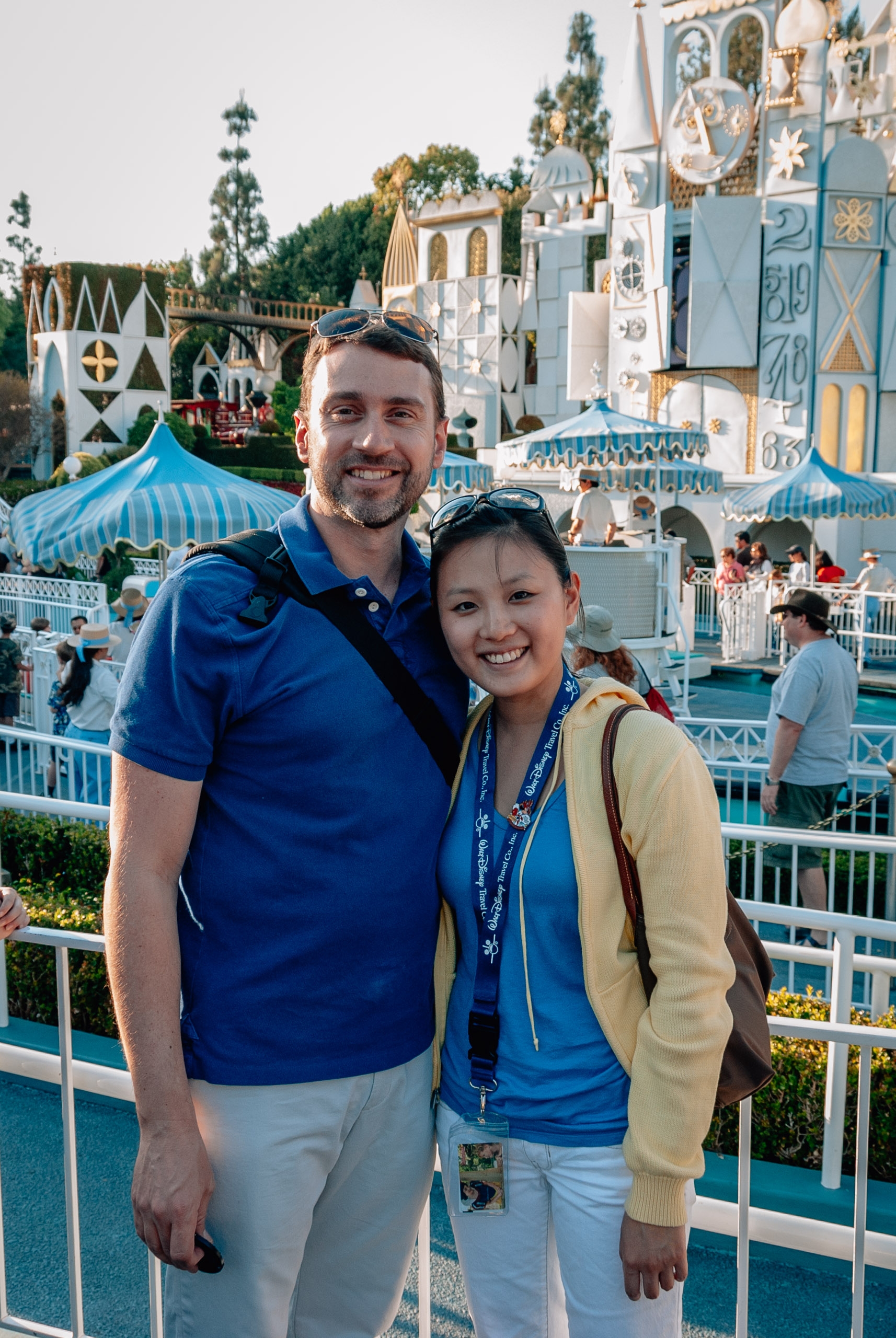 Me and Jessica outside Its a Small World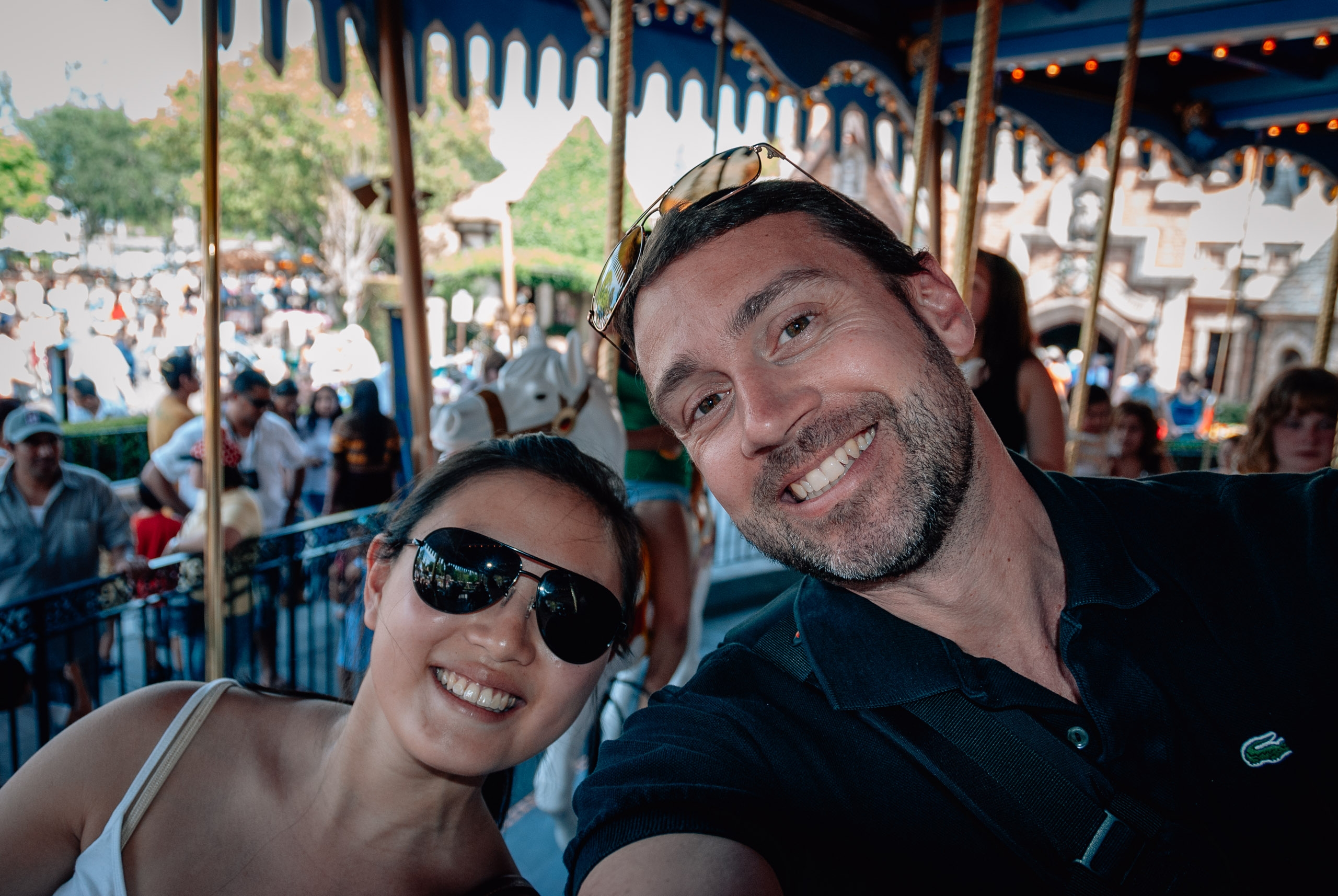 On the carousel
The other attraction of Disneyland or any theme park really is the opportunity to eat mounds of unhealthy food.  These included the legendary turkey leg, a funnel cake, chili dog, gumbo, kettle corn and lots of Disney-themed candy.  After three days, salads were in order.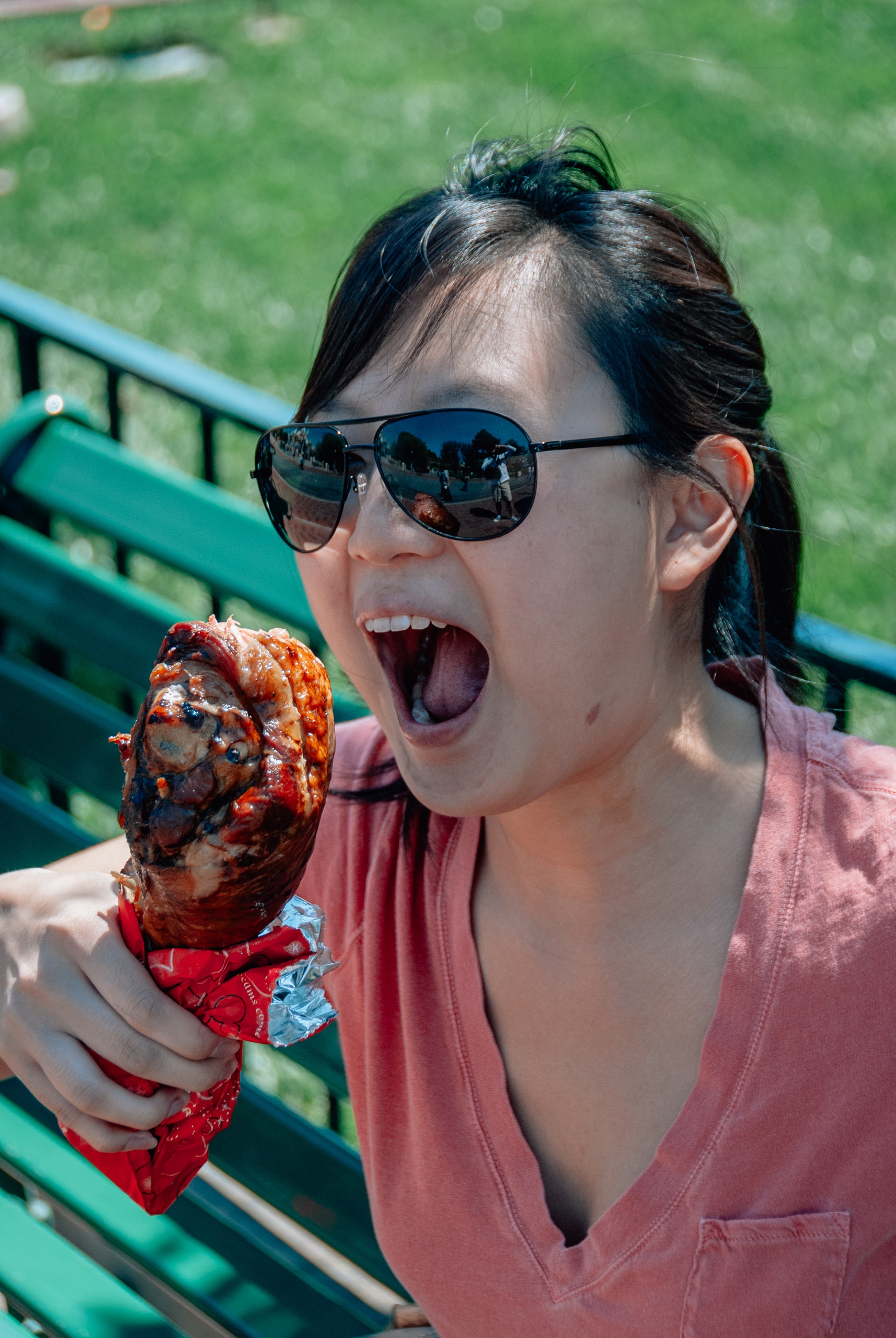 Before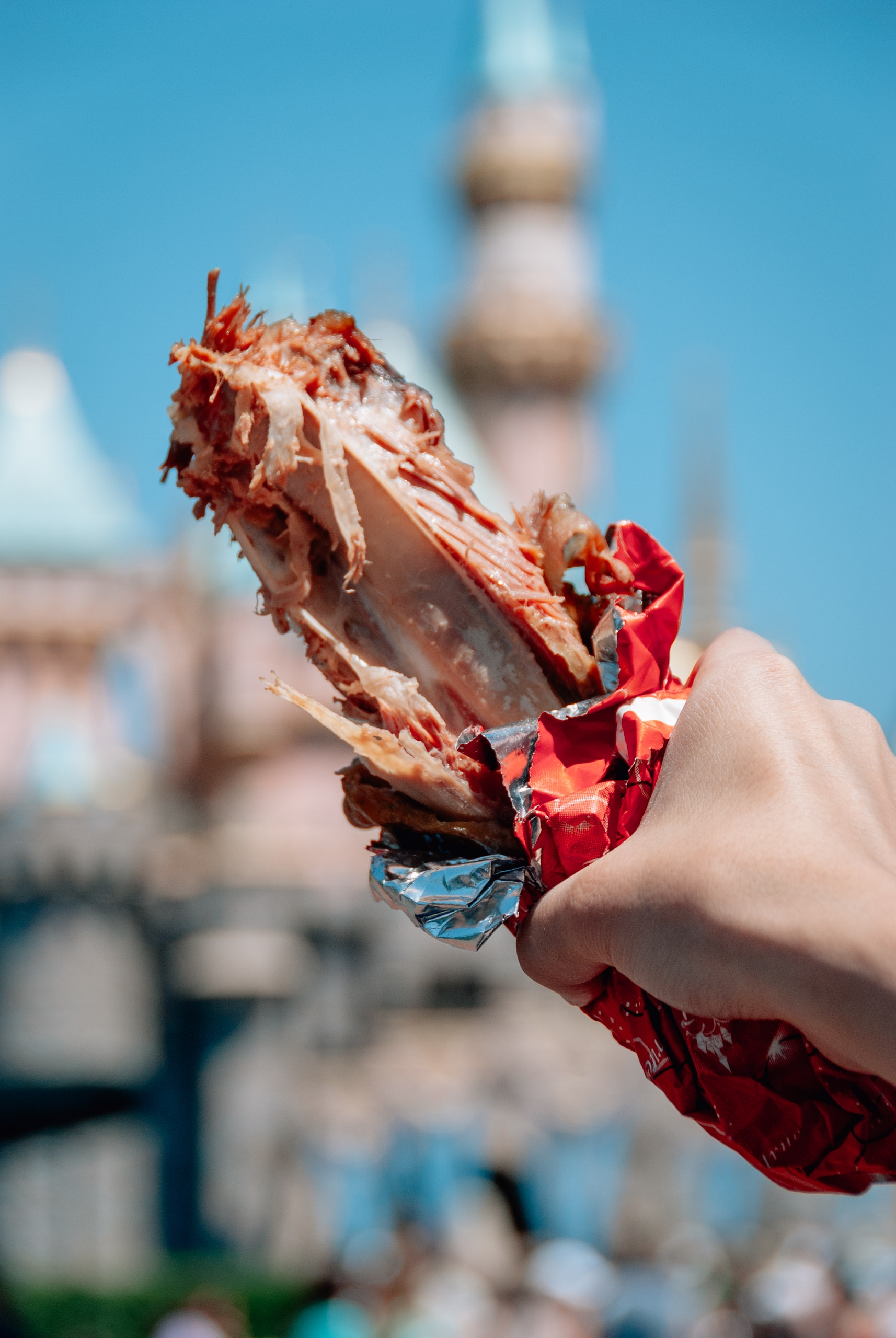 During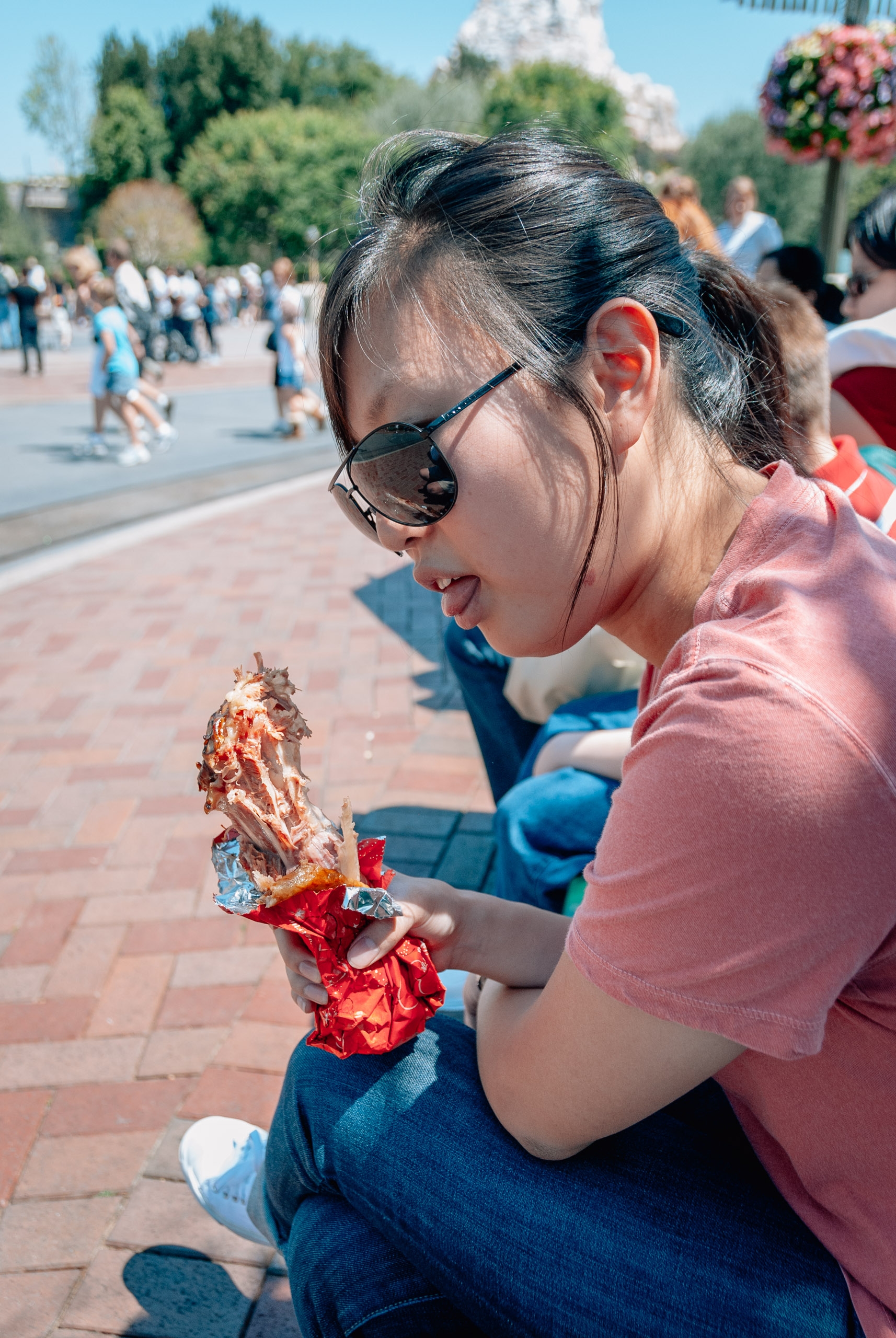 After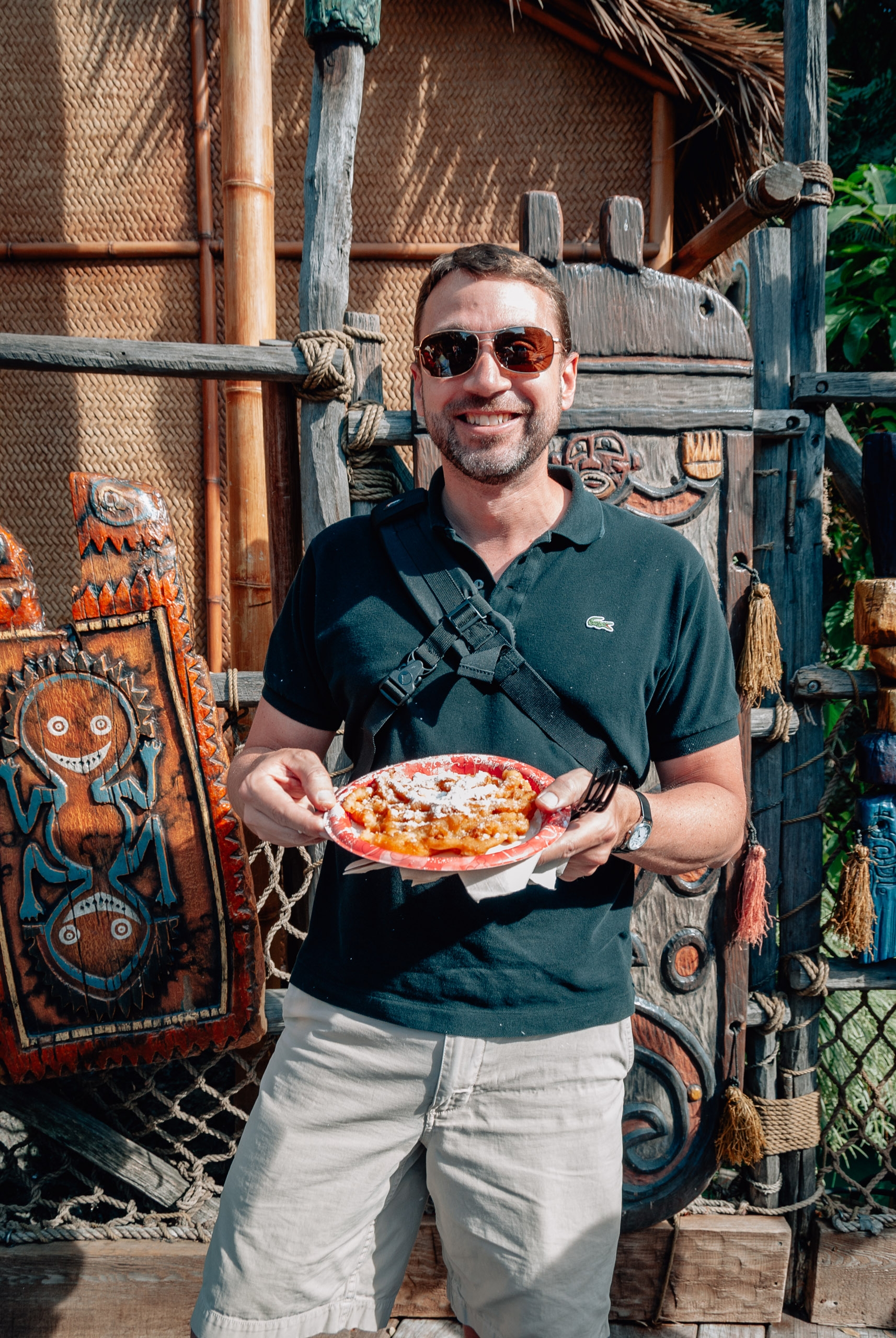 Funnel cake!
One of the other fun things to do, even if you're too old to be enjoying such things, is meeting all the characters.  They used to wander around the park, meeting guests and posing for photos.  However, now they have a strict appointment schedule and several handlers to keep the lines orderly and the overbearing parents under control.  Lines for photos can be enormous, but if you're lucky you can grab a few right when a character unexpectedly appears.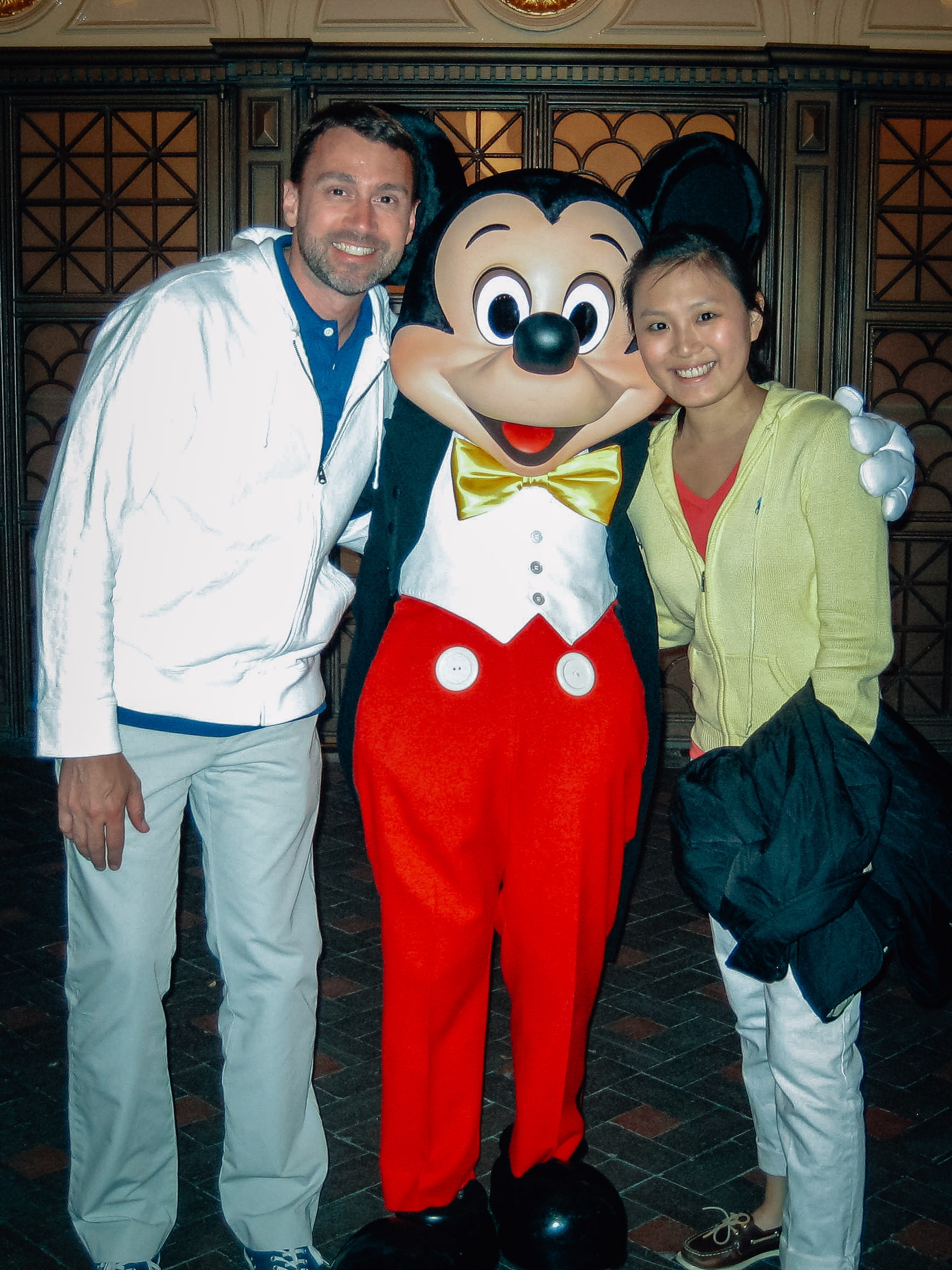 Me, Mickey and Jessica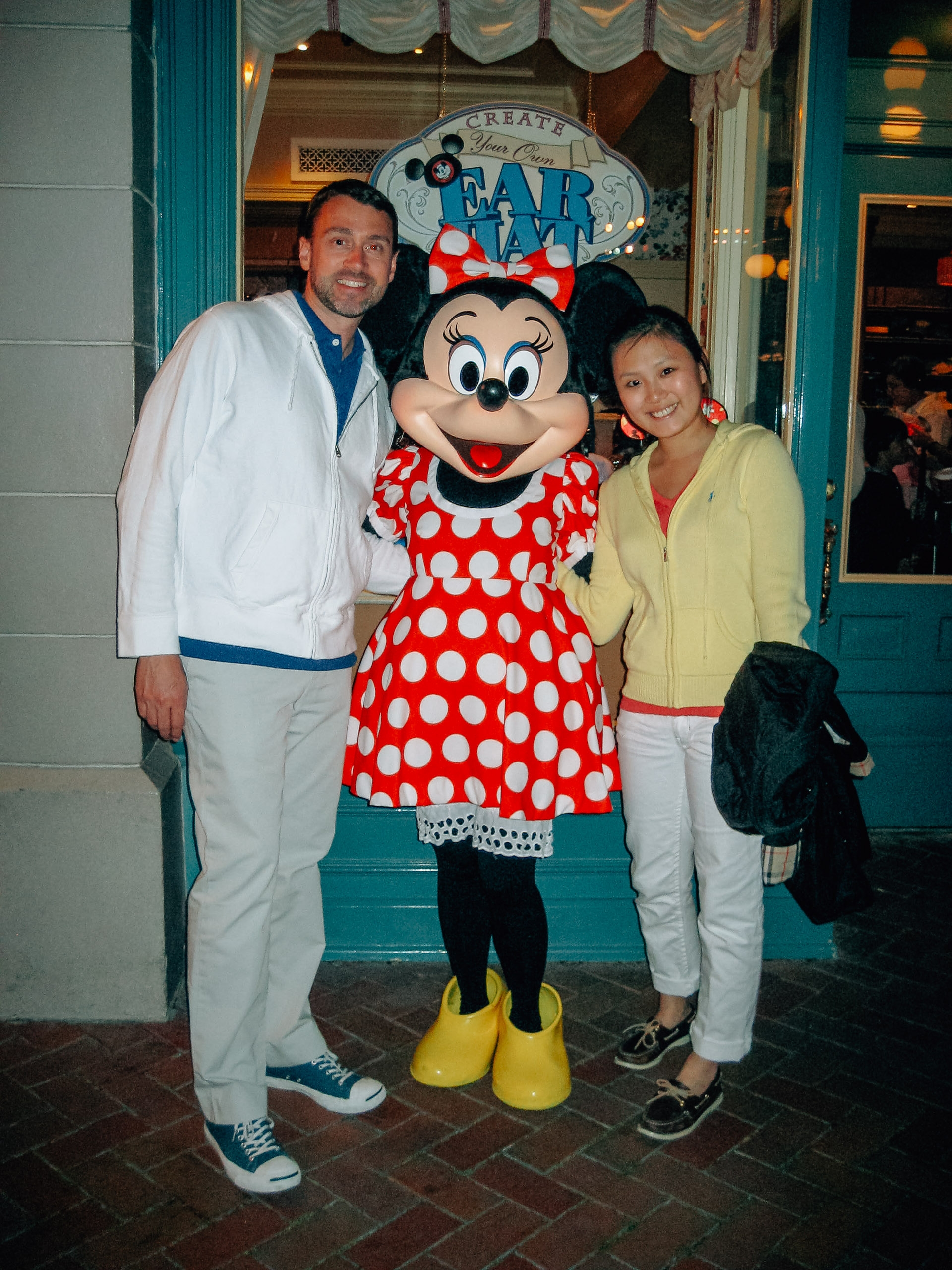 Me, Minnie and Jessica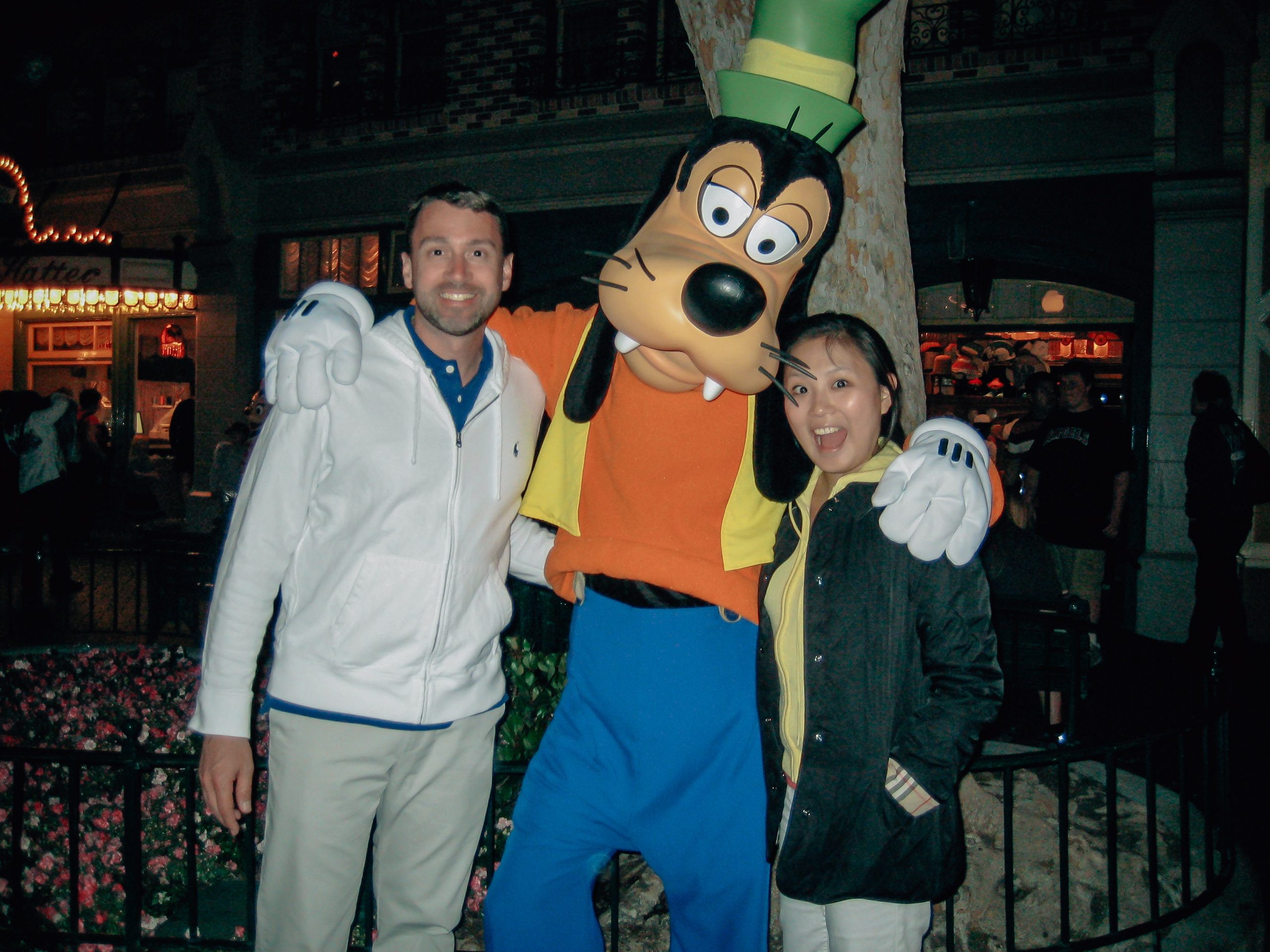 Me, Goofy and Jessica, who is apparently excited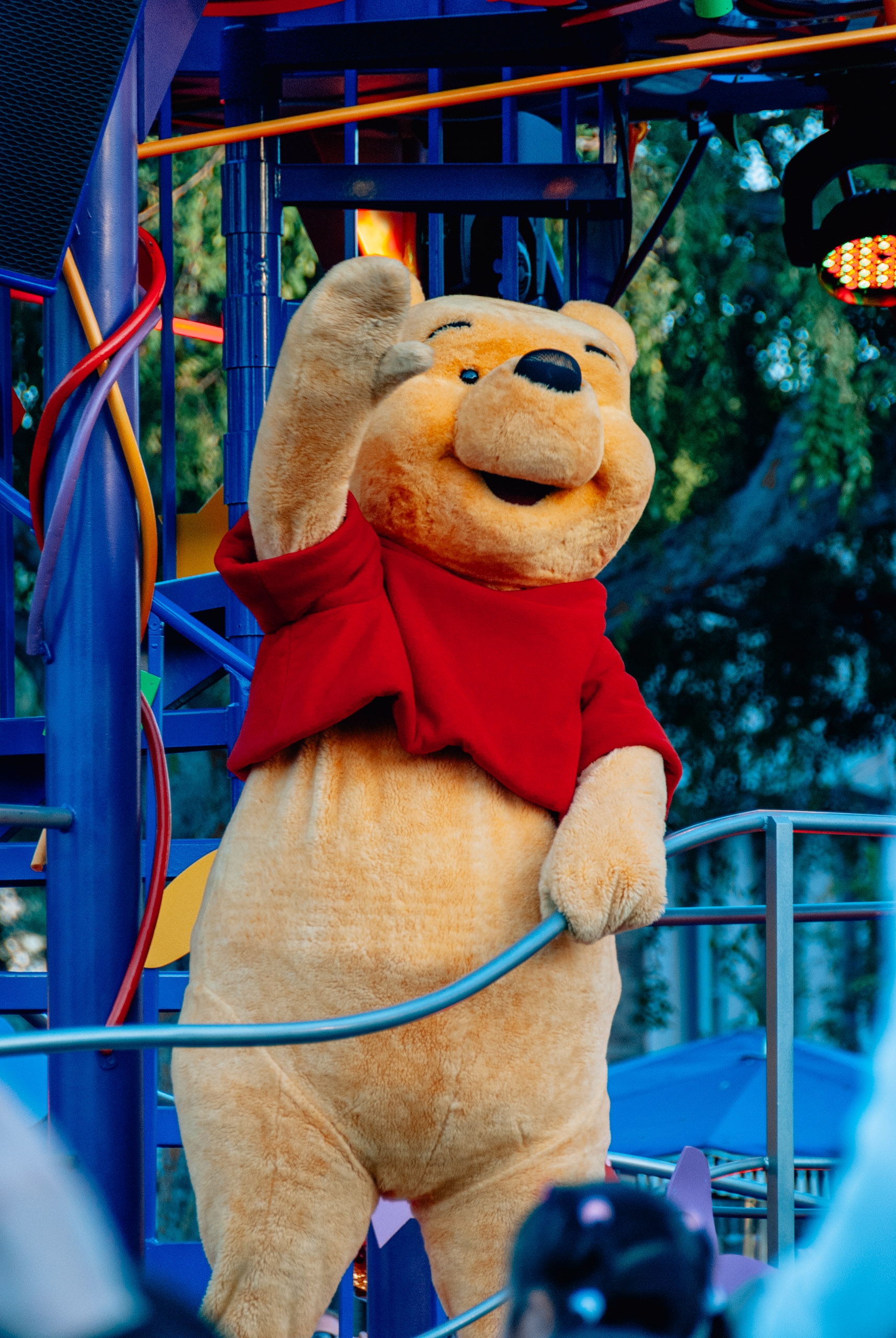 Winnie the Pooh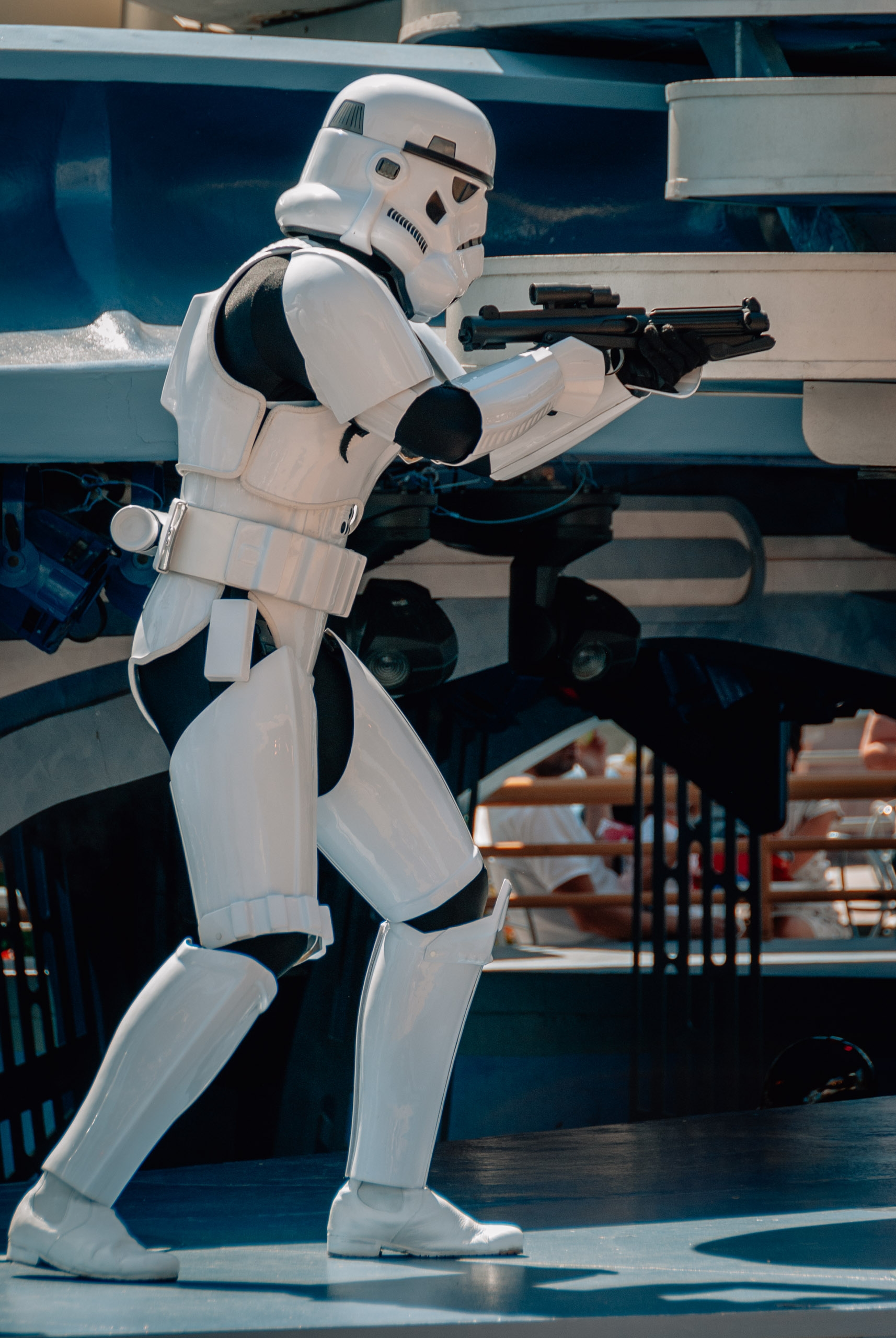 An Imperial Stormtrooper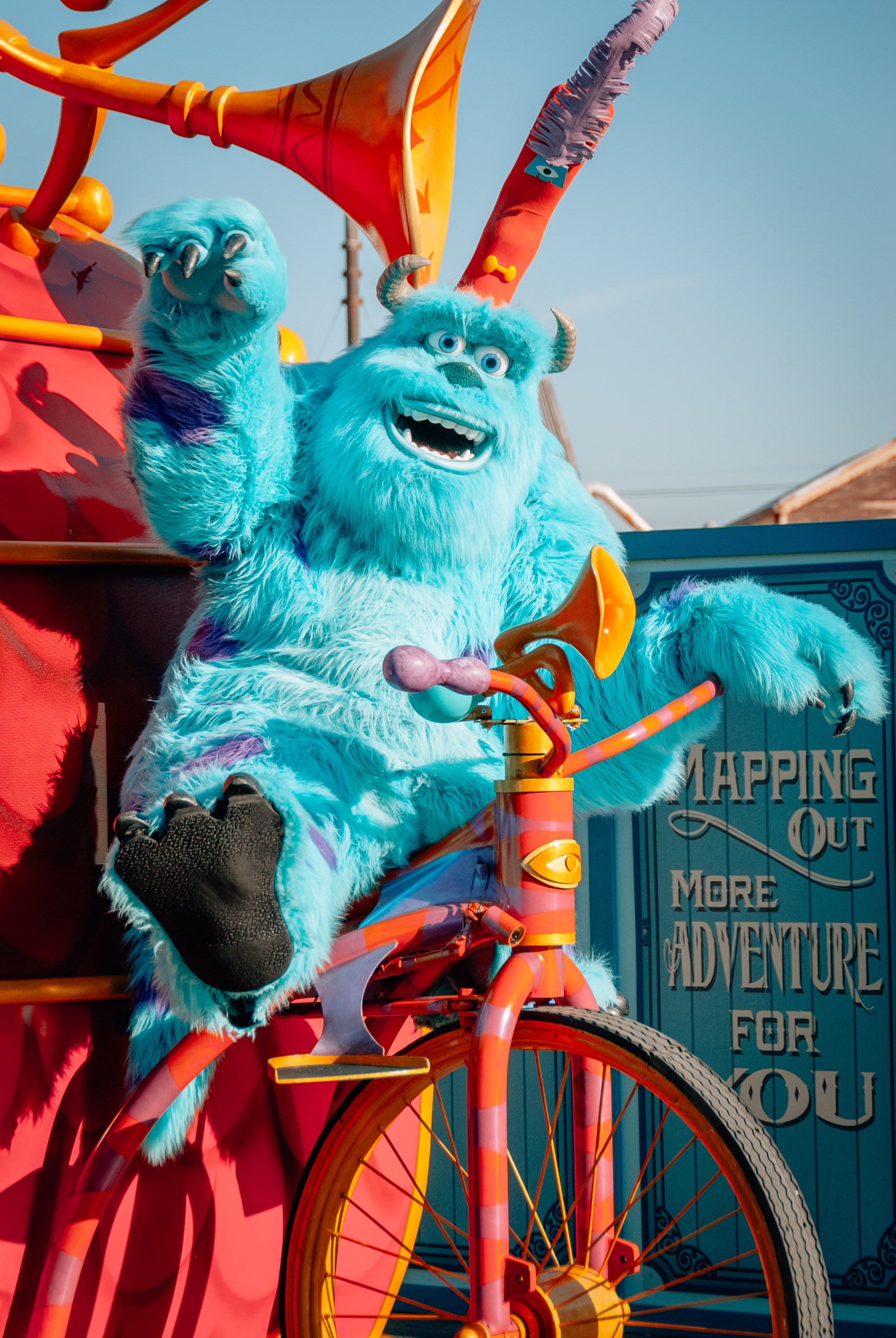 Sully, from Monsters Inc.
I really enjoyed TomorrowLand, and its fantastic portrayal of the future.  A personal thrill for me was a chance to play around with the Microsoft Zune, an amazing digital music player that fits in your pocket.  Imagine a product able to hold dozens of songs or a video, to be enjoyed with personal audio headphones. Of course, this is a fictional, imaginary device.  If such a thing did exist, a company could sells hundreds!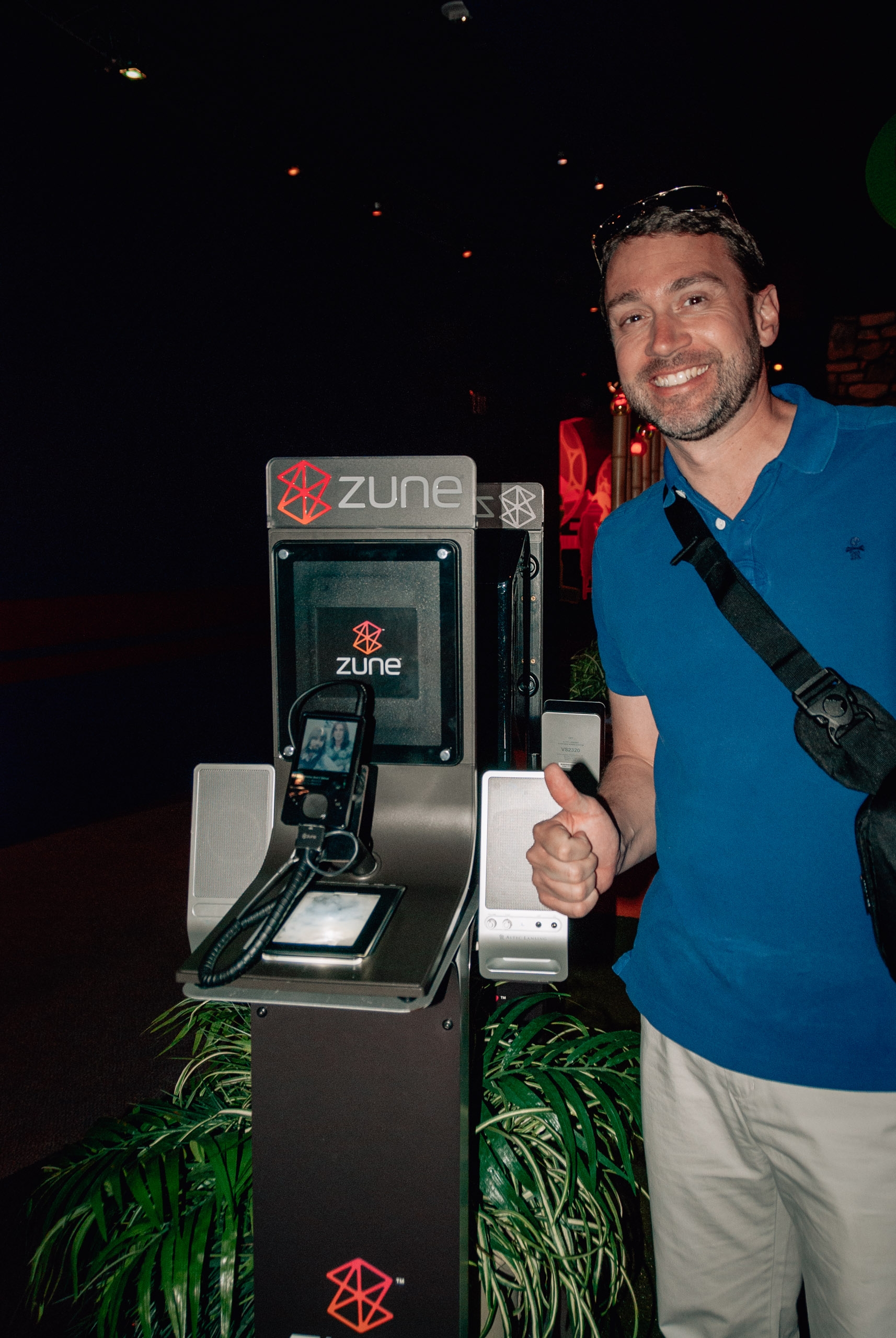 This obviously fake Zune mock-up was super cool!!
All in all we had a great trip.  Looking forward to a return trip! Happy Birthday Jessica!